#TakeYourPlace
We're launching our brand new MBA course this September, where we're installing a state of the art Boardroom right on campus. Here we will take participants outside of the classroom and straight into an industry standard Boardroom, professionally preparing you for a career working for, with and on Boards. To celebrate our brand new and exciting course we're giving you the chance to WIN an Instax Mini 8 (any colour of your choice!) And all you have to do is show us your 'Boardroom Face'…
What Is A 'Boardroom Face'?
A Boardroom Face is essentially showing us your game face when you enter the Boardroom. Is it fierce? Is it serious? Is it nervous? Or is it just a straight up Poker Face?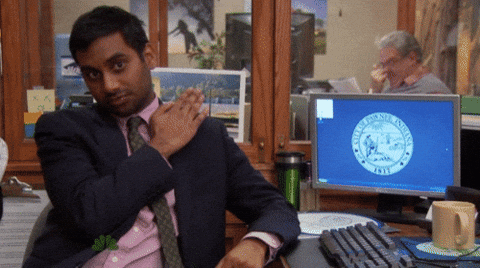 Whatever face you pull in meetings, we want to see! The most creative and expressive face will be crowned as the ultimate Boss of the Boardroom and will get to take home their very own Instax mini 8, so they can keep on perfecting their Boardroom Face in polaroid form.
How To Enter
All you have to do to enter is Tweet in your 'Boardroom Face' selfie via Twitter using the hashtag #TakeYourPlace and make sure you're following us at @uw_wbs. Entries close on Friday 30th June 12pm.
To find out more about our new MBA course and what makes us different, check out the video below and visit our course page! Take your place with Westminster… Good luck!
 Terms & Conditions
a) By participating in a Westminster Business School Competition, you fully agree and accept the Westminster Business School Standard Competition Terms and Conditions as well as the individual terms and conditions of the specific competition.
b) To enter the competition, entrants must have access to the internet, have a Twitter account, follow @uw_wbs and tweet their picture with the competition hashtag #TakeYourPlace before Friday 30th June 12pm.
c) One winner will be drawn at random from all hashtags logged during the promotional period.  Entries are only valid if the entry is completed correctly in accordance with the specific Terms and Conditions.
d) Only one entry permitted per person.
e) The winner's name (at Westminster Business School's absolute and sole discretion) will be announced on the Westminster Business School Facebook page & Twitter account.
f) The winners will be notified by Twitter Direct Message within 24 hours of the Competition closing date.
g) In order to receive their prize, the winners are required to provide Westminster Business School with their full name and UK address.
h) Failure to acknowledge receipt of their win, or provide full name and UK address, within 24 hours of receiving notice from Westminster Business School (or within claim period if specifically stated) will invalidate winner.
i) Westminster Business School will not be liable for any delays in the receipt of entries and Westminster Business School does not accept responsibility for entries which are not received or delivered.
j) In the event that Westminster Business School believes that an entry contravenes these Terms and Conditions, it reserves all rights to delete the entry at its absolute and sole discretion.
k) These Terms and Conditions shall be governed by English law and the courts of England and Wales shall have exclusive jurisdiction.
Latest posts by Westminster Business School Blog (see all)