Blackboard Collaborate Gallery View
Blackboard Collaborate: Gallery View with 25 Simultaneous Videos
Blackboard Collaborate Gallery view currently allows Moderators to see up to 25 simultaneous video feeds (Presenters and Participants will get access to this functionality at some point in the future). With the Gallery, Tiled and Speaker view options moderators have greater control over how they see their students.
Once you have joined a session, click on the view icon 

 (top right corner) from the view menu and choose Gallery, Speaker, or Tiled view. Moderators will always appear first in gallery view followed by presenters.
If you cannot see the Gallery view, please make sure you are a Moderator (not a Presenter or Participant).
1. The Gallery view, gives you the option to view up to 25 participants. 
The number of videos you see depends on the size of your screen and if you have the Session menu or Collaborate panel open. Limitations on the number of videos imposed by browser* support or large sessions (250+) settings remain.
*To view up to 25 participants, please use Chrome or  Microsoft Edge/ Chromium browsers. Other browsers have limitations on the number of videos you see.
Gallery view isn't available in Safari on iOS or iPad OS at this time.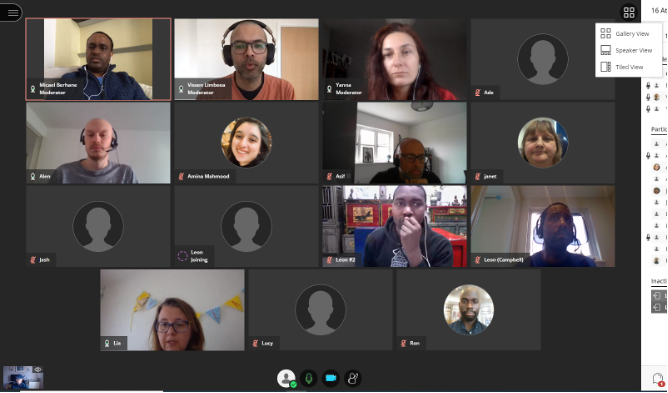 Use the zoom controls on the right of the screen to see fewer and larger videos at a time or vice versa.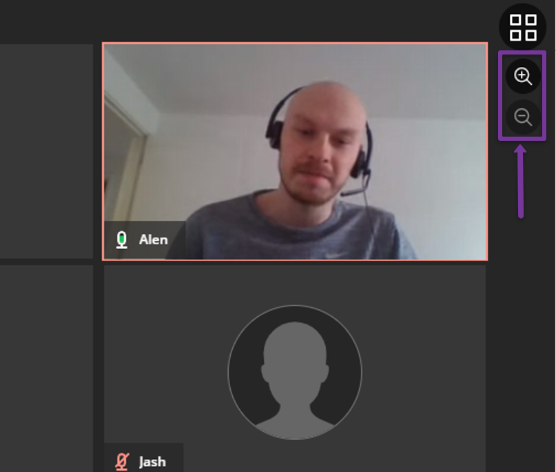 Use the arrows on either side of the gallery to see more videos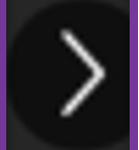 2. The Speaker and Tiled views emphasize who is speaking
These views show up to 4 videos with one video larger than the others. This larger video shows who is speaking so you can see them more clearly.

As the discussion unfolds, the larger video changes to match the active speaker.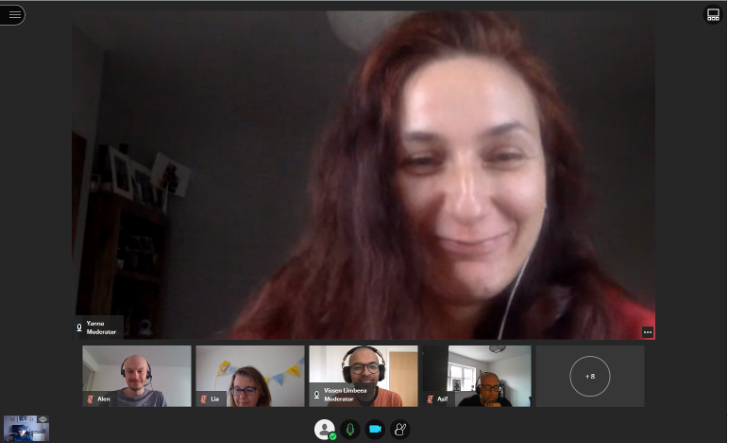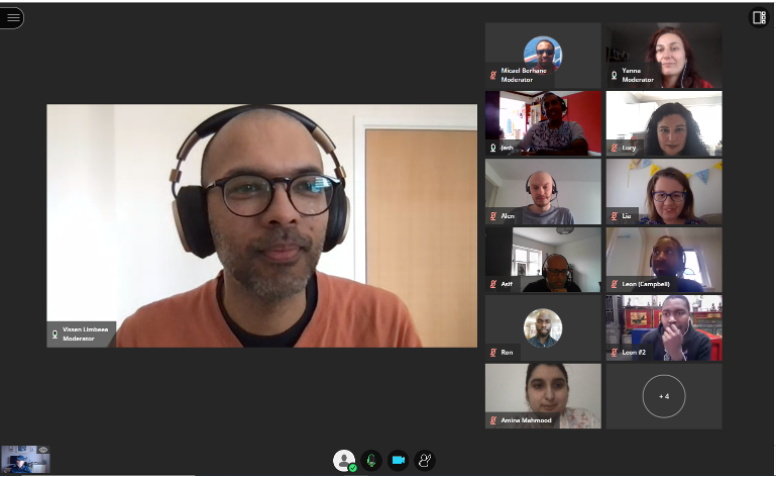 Sharing Content or Presentations
No matter how many people are using video, when someone is presenting, the shared content ALWAYS fills the screen. A thumbnail of whoever is speaking appears below the content.
Click on the speaker's thumbnail to switch between the content and videos. If you select the video thumbnail, you can fill the screen with attendee videos and the shared content is now in the thumbnail. Select the content thumbnail to return to the shared content.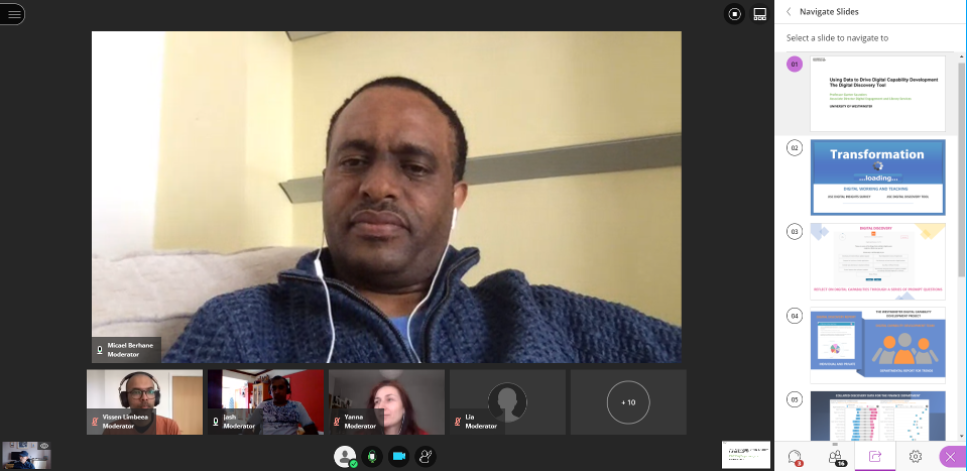 At the top right there are options to switch view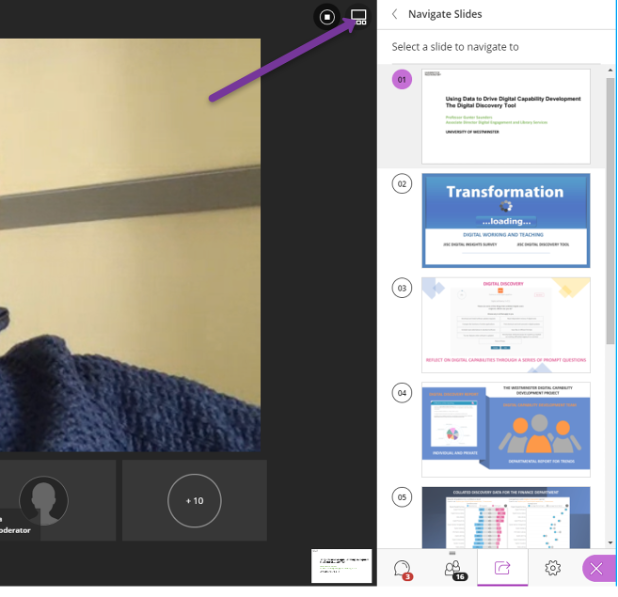 University of Westminster 309 Regent Street, London W1B 2UW General enquiries: +44 (0)20 7911 5000 Course enquiries: +44 (0)20 7915 5511 The University of Westminster is a charity and a company limited by guarantee. Registration number: 977818 England