Enabling Large Scale Sessions for Blackboard Collaborate
If you have more than 250+ students that will be joining the session you will need to enable the large scale session.
This will allow you a maximum of 500 participants including the moderators. A number of functions will be disabled to allow for better experience.
Participants permission will be off as default and you can only change the post chat message during while the session is running.
To enable this during the session please go to the session setting tab and enable the chat function
All other permission will not be available for a large session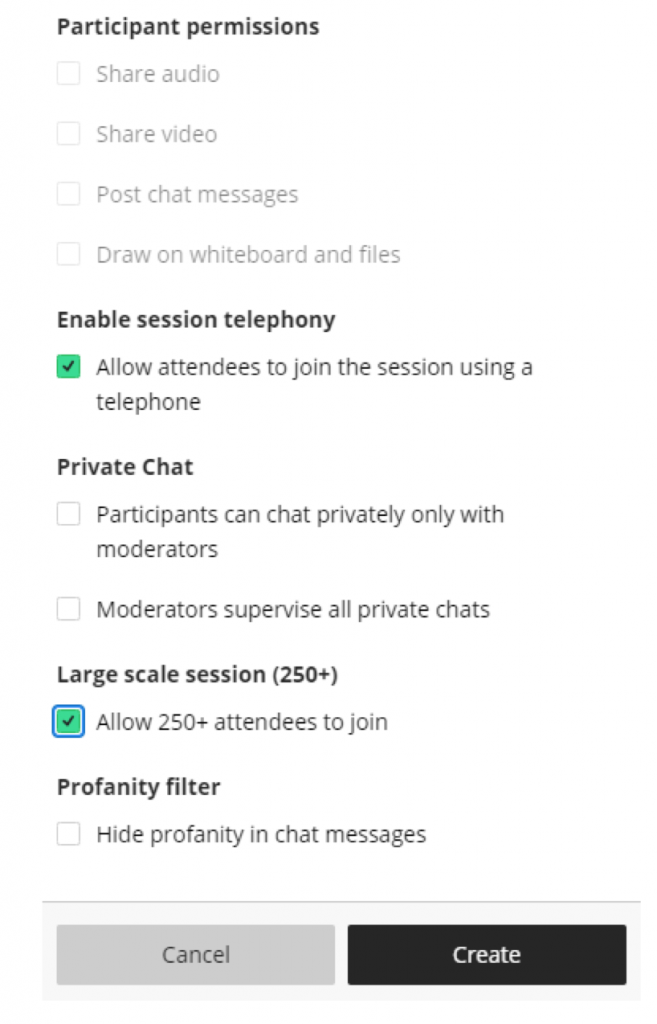 University of Westminster 309 Regent Street, London W1B 2UW General enquiries: +44 (0)20 7911 5000 Course enquiries: +44 (0)20 7915 5511 The University of Westminster is a charity and a company limited by guarantee. Registration number: 977818 England