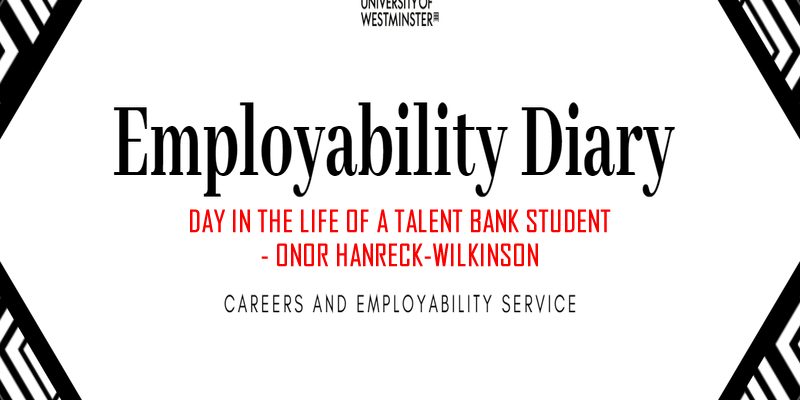 Once again we are back with another series of the employability diary! If you missed the blog about Anna and myself, I would definitely recommend you have a read!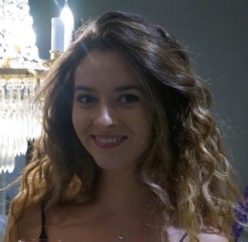 This week I had the pleasure of interviewing a fellow colleague of mine and most importantly another Talent Bank student helper! We talked about Onor's University experience, her day to day life and how she manages being so busy!
Hi Onor, thank you for taking the time out of the day to answer a few questions! Before we start getting into the interview, do you mind telling me a bit about yourself and your background?
Hi Nina, thank you for having me.
My name is Onor and I am in my 3rd year of my BA French & Spanish at Westminster. I grew up in the countryside in Berkshire and have loved languages since school.
That's great, amazing that you study two languages! How have you found your experience as a student at the University of Westminster so far? Are there any particular highlights or even lowlights that have stood out?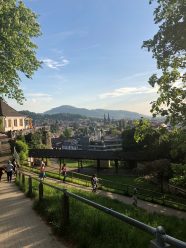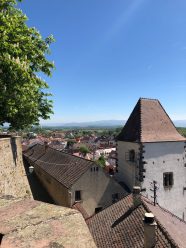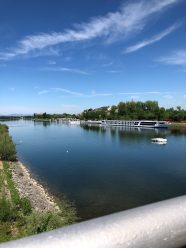 I have loved everything about my experience as a student at Westminster. I am in final year now and I am so sad that it's almost over, it really has been the best 3 years. The people here at Westminster have all contributed to my experience. I have met some of my best friends here at Westminster and all of my teachers are absolutely amazing. I think the biggest highlight for me was the opportunity to go to Alsace, fully funded, for 3 days with my classmates as part of Westminster Abroad. The only lowlight I can think of, which was actually a blessing in disguise, was the adjustment from secondary school to university. I didn't take a gap year, therefore I arrived at Westminster 2 months after finishing my A-Levels which was an incredible adjustment for me personally. I struggled with going from a 5-minute walk to school to a 1.5-hour commute, spending all of my time in Central London and the much more advanced level of the classes. However, as with everything in life, I soon got to grips with the work load, the hustle and bustle and I really starting getting the most out of university and London overall. Choosing to study in London is the best thing I've ever done, I absolutely love being in the city every day!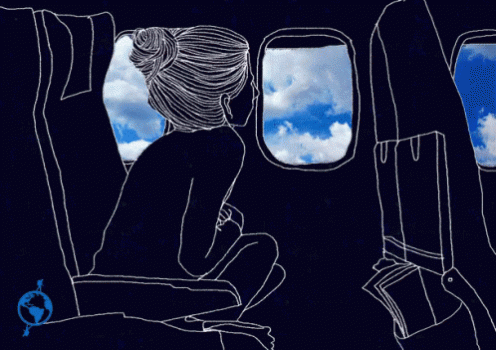 Onor, I think it's great that you took advantage of the opportunity to go abroad, fully funded! In regards, to the transition between secondary school and university I completely understand, I also found the experience a little difficult to get used to initially. When you started the university did you know what you wanted your career to be in? If yes, did you do any preparation for this during University or even before starting?
I didn't have a specific idea but I knew I wasn't interested in being a translator, interpreter or teacher but I knew I wanted to use my languages in my job every day. Before university I did use the careers service at my sixth form and found out about graduate internships in the EU but I started Uni with a very open mind about the direction of my career.
I completely agree with being open minded, the opportunities you could go into is endless! Have you ever used any of the services that the Careers and Employability Service provide so far? If yes, how would you describe your experience, would you recommend this to other students?
The Careers & Employability Service at Westminster is something that every student at the University should be using, regardless of their degree subject or year of study. They do not just provide career advice through their digital resources, they hold workshops, panels, talks, interactive events, assessment centres, careers fairs and one-to-one sessions for cv writing and interview practice; which can all find information for and book through the engage website, so students should definitely be checking engage weekly. The University offers so much to the students, and so many do not make good use of it, so I would recommend all students make the most of all the services offered to them.
Wow, I think you've done a grand job of giving a well rounded view of what the CES provide to students, so what attracted you to go the further mile and become a part of Talent Bank?
I signed up to Talent Bank in 2016 when I was in my first year, even though at the time I had a part time job. I first found out about Talent Bank before I even started 1st year, on the University's website. The service offers a full range of employment opportunities exclusively to Westminster student therefore I knew it would be silly to not be registered. This year I knew that when returning to University in September I would want to work part-time in London therefore I logged into engage and on Talent Bank there were a number of part time opportunities I was interested in.
You seem to be very well researched before you even started at the UoW, fail to prepare and prepare to fail is the phrase that comes to mind. Can you describe your current role and the department you work for?
I currently work as a student helper for the Careers and Employability Service, therefore my duties include general administrative tasks such as writing emails, making phone calls and data entry. I also aid with the organisation of the careers' events held at the Uni.
Thank you for giving me an overview of the department, can you tell us a bit about how your day is like being a full time student and a student helper? How are you able to manage your time?
The great thing about Talent Bank is that all of the opportunities advertised are exclusively available for students of the University, both under and post-graduates. I am incredibly fortunate that my role is so flexible. I work 17 hours a week, therefore I am in the office every day, even if just for 1 or 2 hours. My classes are all in Regent Street, therefore if I have a few hours' gap between classes, I come to work for a few hours. It's a busy schedule studying and working every day because I am usually out of the house from 8.30am-7pm, Monday – Friday. However, it means that I have my whole weekends to myself, therefore I study a lot at the weekends. Also, I spend about 3 hours every day commuting therefore I get a lot of my Uni work done on my laptop on the train.
Great tips honestly! I think it is great you have the weekends to yourself, that is definitely a plus of working for the University. Do you enjoy your current job? What are the highlights? What are the lowlights?
I absolutely love my job. I love being busy so it's perfect for me. The highlights for me are the Careers Events, I really enjoy the organisation and attending them especially because I am a student, they're incredibly helpful for me too. I am given my own responsibilities which allow me to acquire so many valuable skills and experience that I can take with in the future.
I love that you have no lowlights and I hope it stays the same for you. Do you have any advice for students working and studying at the same time?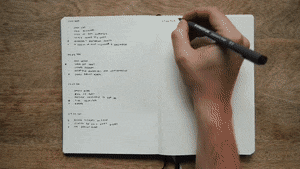 Buy a diary and write everything in it! I write all of my classes, deadlines and my work schedule in my diary and have it with me 24/7. Organisation is the most important thing when you work and study, you just have to take a little extra time to plan out which work you will do on which day and at what time. Once you get into the habit or careful planning and you stick to your schedule, it's a piece of cake.
Thank you Onor, it seems that organisation is absolutely key. If you don't mind sharing, do you have any plans for the future after your degree?
I am currently looking for graduate schemes which I am mostly using the opportunities tab on engage and also Prospects is great too. I would love to have the chance to work in London and hopefully move here too after I graduate.
Onor, thank you for your detailed responses, you seem to be handling third year well  and I wish you all the best for your search for a graduate scheme!
If you would like to know more about what the Careers and Employability Service can offer you, please take a look at engage and also feel free to contact us via email or phone!