Joanna Sitarz has been so kind to tell us of her photography journey so far and how she's made sure to secure some work experience in this field! If you would like to know more about other members of staff from the Careers and Employability Team, click here!
To start with Joanna, do you mind telling me a bit about yourself?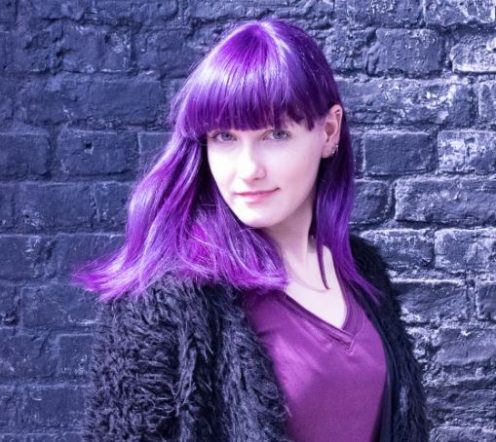 Hi, I'm 20 years old photographic artist, London lover, a proud immigrant from Poland. I'm currently at the 2nd year of BA Photography at our university. I'm also working within the Careers and Employability Service as an Explore Teaching Administrator.
That's great! What sparked your interest in photography?
I remember when I was 15 years old, I got very much into this band – Soundgarden. I loved their music so much (I still do) and I tried really hard to learn to play the guitar, without success. I came across photographs taken by their photographer – Ross Halfin and fell in love with the way he managed to capture the entire atmosphere of the music of the band. Then, I decided when I grow up, I want to be the next Ross Halfin (haha). So, that's what I'm doing right now.
I think it's lovely that you were able to transition your interest in a band to finding your potential career! Was there anything about the photography course at the University of Westminster that sparked or enhanced your interest?
I've done my research online, and there was a lot of positive information about the School of Arts at Westminster. I looked at work produced by graduates of the Photography course, and I really liked it. I also found out that one of the music photographers I admired – Scarlett Page has graduated from BA Photography at UoW, so the choice was easy. And I couldn't be happier about my choice!
I completely understand why the choice to study at Westminster was so easy! Why do you think it is important to get work experience in the photography industry?
The photography industry is very hard to get into. The sooner you get any experience within it, the quicker you'll be able to progress to more exciting positions.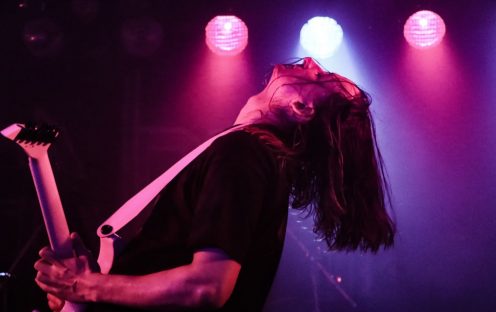 How did you first go about gaining work experience?  Can you tell us a little bit about the work experience/portfolio you have accumulated?
During my first year, I got involved in a photography festival and volunteered as an event photographer. That was a great experience, the first time being regarded as a 'proper' photographer. I also keep on shooting 'underground' concerts that I attend, to expand my portfolio and finally get hired to do that.
Being able to get work experience at a photography festival is such an achievement! Did you use any of the resources at CES to help you apply for work experience?
Not for photography related experience, as most of the time I just ask if I can volunteer, so there is no recruitment process for that. I did use the resources while I was applying for my current position. The interview tips helped me a lot.
Is this your first time working for Talent Bank? If not, what have you done before?  
No, I have worked for Talent Bank previously. Last summer I did photographs for the science department of our university. It was a really good experience and once again I was able to build up my experience.
Thank you so much Joanna for sharing your experience! Before you go, do you have any tips for future photography students?
Don't worry (like me) that you do not know lots of technical stuff or alternative photographic processes, you are at university to learn that. Experiment a lot, make the most of those 3 years. Gain as much work experience as you can, so you have an easy start into your career!
If you're like Joanna and you have an interest in Photography, or any other subject for that matter, visit Engage to have a look at the resources we have available, opportunities and the expansive list of organisations!