We had the fantastic opportunity of speaking to a student, Diana, who undertook a volunteering opportunity abroad organised by the Student Mobility Team at the University. Continue reading Diana's account to look into how an abroad volunteering opportunity could be for you!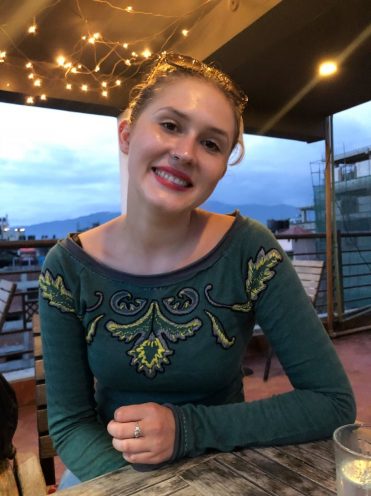 We live in an extremely competitive age; and as stressful as it may seem, employers do want to hear that you can bring something unique to the table, and that you can prove yourself to be a great team player. And when an employer asks you in an interview about your experience or for some concrete, well-supported examples of when you managed yourself in the face of adversity, do you have an answer? Well, as a young job seeker if you are looking for some hands-on work to talk about in such interviews, volunteering abroad can be a wonderful way to gain some valuable experience in your field. To everyone who is thinking about adding that little extra to their lives, and most importantly to the lives of others, SLV. Global might be just what you're looking for.
I was first introduced to the opportunity of volunteering overseas by the Student Mobility team at our university, and then I attended an information session, where I first heard about the SLV. Global.
SLV. Global was set up in 2010 by psychology graduates who understood how important hands-on experience can be for anyone looking to pursue a career in the mental health sector. They are the only organisation that provides psychology specific work experience whilst being immersed in a unique and exciting country. Being overwhelmed by the chance of working and travelling, I promptly went on their website and decided that this is what I wanted to do for the summer term.  SLV. Global run volunteering programs in both Sri Lanka & Bali, and also an educational programme in India. Personally, I decided to go for the foundation placement in Sri Lanka for 5 weeks, due to my passion for Buddhism. In a nutshell, this placement is for people with theoretical knowledge of psychology, but like myself did not have any hands- on experience in mental health. There is also the advanced placement, which is for people who already have hands- on experience and are looking for even more of a challenge!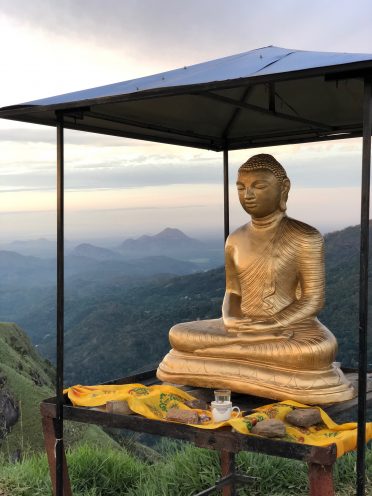 I went to Sri Lanka in June 2018, and the placement kicked off with an orientation week, which concentrated on training us with the cultural do's and don'ts to ensure we worked sensitively in the community. After that, we were knowledgeable on how to run projects and sessions, where we always worked as part of a larger and joint team. There are several projects students should expect to be working on, ranging from developing recreational activities for people with special needs, assisting children in learning English, and supporting mental health and children's care homes. We have used crafts, memory and social games, balance and movement activities, but also ran mindfulness sessions, which all proved to have tremendous benefits. I must admit I never came across so much creativity and fun! Shockingly, there are just about 25 psychiatrists for 21 million people in the beautiful land of Sri Lanka. This may sound worrying to you right now, and this is exactly how I felt upon my arrival last summer in Sri Lanka. However, this daunting statistic propelled me to give my best during the volunteering placement. You also might want to know that on all placements, SLV Global offers a "live like a local" experience, and you get to enjoy living with the kind, local family, eat curries with your hands, dress modestly, and ride the local buses to the work locations. I cannot deny I struggled with the heat, yet every morning seemed like a new journey to a greater purpose, of practicing concern for others, so I like to believe this compassionate mission "chilled" and helped me through the challenges encountered.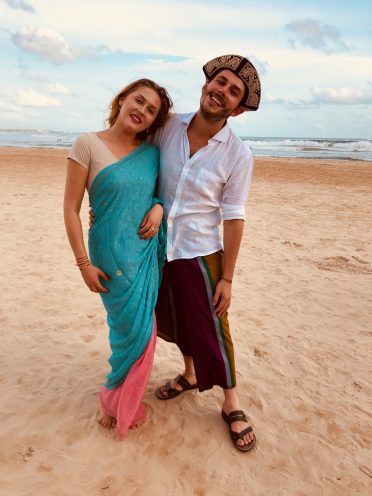 So, the great news is that you do create social bonds with everyone from the community, the service users, but also the other volunteers with who you have the chance to travel in the FREE WEEKENDS! Most of the weekends we would find ourselves next to the mesmerizing beaches, absorbing all the vitamin D and enjoying the beautiful scenery. Other weekends we went on pilgrimage tours, and if you love elephants this is the perfect place to meet them! There are numerous wildlife and conservation parks, where the animals are treated with the greatest care, and you can see baby and mommy elephants live in their natural habitat. How cute is that?? To sum it all up, I have gained a tremendous amount of knowledge and psychology experience, as well as achieved the greatest work so far at the early footsteps of my career. So here you have it – proof that volunteering abroad is not only a life-enhancing experience in itself, but also a stepping stone to securing yourself a career when you get home! To follow in my footsteps, I advise you to go onto their website and check out the various placements they offer, ask for an information pack, and book yourself for an interview. Throughout this process, I must mention I could always contact their office, and the support I received has always been reassuring.
If all this experience sounds exciting, yet you worry about the finances, here are a few tips and websites you might find useful.
Join the team well in advance if you can to make it easier organizing and saving money.
Apply for the 125 fund at the University! The University are keen to fund things that will help your professional development.
Set up your go get funding page. Over 50% of volunteers fundraise for all or part of their placement. This is dead easy. It takes no time to set up and you can be innovative and creative about your goals and what you hope to achieve from volunteering. The more people know about it, the more they can help. To find out more → click here.
Apply for the Distant Horizon Award offered here at UoW. The Award offers students £500 for a short-term abroad activity related to your course or professional development.
Make sure you enrol your overseas activity on the e-vision portal. Students on a Westminster approved international programme benefit from free travel insurance. To find out more contact the Outward Mobility team at: goabroad@westminster.ac.uk
Apply to a fundraising charity like Jack Petchey Foundation. If you live in Essex or London and are aged 25 or under then you are eligible for a grant with them. They offer up to £400 to help with the costs of your trip. I personally received £250 as support for my placement. To find out more →  click here 
About Diana: Third year psychology student, and current SLV Global Ambassador at our University. She is a veracious learner, curious by nature, interested in the health systems around the world, as well as fascinated by Buddhism and contemporary dance.
For other placements, work experience and opportunities abroad, please check out Engage to see an expansive list of these available.