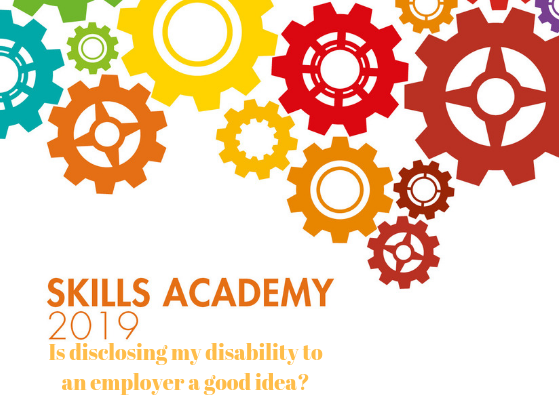 We understand it can be tricky to know whether or not to inform potential employers about your disability. In this Skills Academy workshop taking place next week we look at why, how and when you might choose to disclose. You will have time to consider your own situation and reflect on the best way to market your skills, and needs, to employers.
Today we spoke to Edmund, one of our Career Consultants who will also be leading the workshop, to find out more about this topic prior to the session! Read further to discover some of his top tips and advice, and to get a little taster of what to expect at the actual session!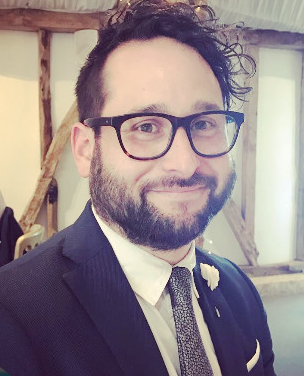 Hi, Edmund, thank you very much for taking the time to speak to us. To start with, can you tell us a little bit about yourself?
Hi, Anna, no problem at all. I have held various roles as a Careers professional ever since my student days at the University of Birmingham, which ended back in 2008. For a number of years, I worked in secondary schools and community centres helping young people to reach their goals.
I have a real interest in disability and employment; I have held a focus in these areas for some time. I have been working at University of Westminster since October last year. Outside of work, I enjoy visiting new places in Europe, eating out, reading, watching sport and I like to draw.
In your opinion, how does disclosing your disability to an employer contribute to increasing your chance of securing a job and / or being given a fair chance at applying?
Disclosing your disability shows prospective employers you are open and honest, and that you have overcome challenges in your life. Not disclosing your disability may make the application process more difficult for you as you would not receive the reasonable adjustments that you may require during either the application stage or at the interview itself.
Reasonable adjustments apply to disabled employees AND disabled applicants. Find out more about reasonable adjustments on February 12th during the session!
What are some of your top tips on informing employers about a disability?
💡 If you wish to disclose, focus on what adjustments you feel you would need in the job role.
💡 When explaining your disability to an employer, avoid abbreviations and medical language.
💡 Instead focus on how the disability affects you day-to-day (and what practical adjustments you would therefore require).
💡 Remember to also focus on the strengths that having a disability / ies may have given you, e.g. organisation skills, resilience and empathy.
Those are some excellent tips, thank you, Edmund!
The 'Skills Academy: Is disclosing my disability to an employer a good idea?' workshop is taking place next week, on the 12th of February,  12:30 noon to 2 pm, at our Regent Street campus. You can still book your spot by going onto Engage. 
If you have any difficulties accessing the online information or booking please email: careers@westminster.ac.uk or call 020 7911 5184.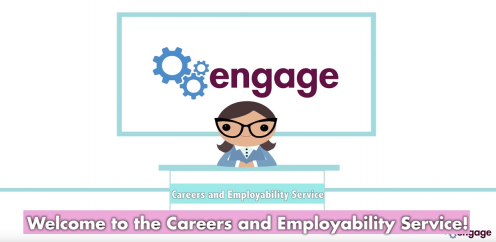 Passionate about Student Engagement, Data Management and content creation
Latest posts by Anna Dolidze (see all)