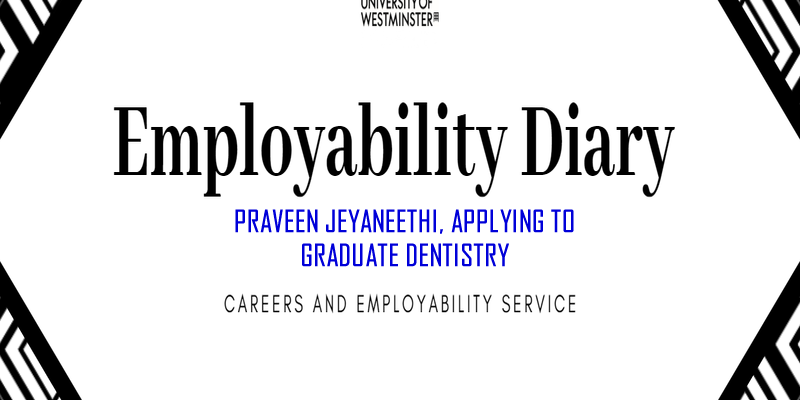 For the Employability Diary series, we thought it would be interesting to see how a fellow UoW student is prepping themselves for their postgraduate applications. If you have missed out on the other blog posts for the ED series, click here to have a browse!
Praveen thank you for taking time out of your busy schedule to have this interview! So to start off, can you tell us a bit about yourself?
Hi Nina, thanks for having me. I am a final year Biomedical Sciences student, currently doing my dissertation on introducing novel mutations into the genomic region of HIV and their impact against antiretroviral drugs. I am also in the process of applying to do dentistry after I graduate.
Brilliant! Your dissertation seems very interesting. So would you say you've enjoyed studying Biomedical Science now that you are in your final year?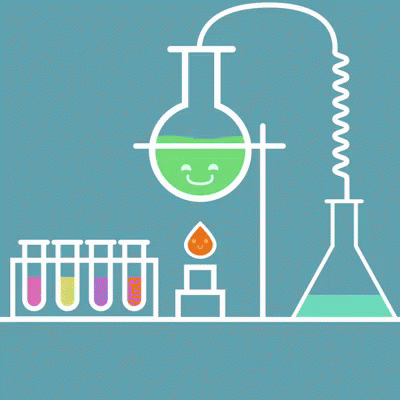 Yes, I've thoroughly enjoyed it so far. I've liked learning about the different specialties within Biomedical Sciences in particular haematology, immunology and medical microbiology. I'm very fortunate that my degree provides me with numerous career paths.
I think it is great that you've been able to develop some interests in specific disciplines of biomedical science. How has your university experience been so far?
My university experience has been pretty good so far. My friends have certainly made it a memorable experience for me, it's hard to think that I will be finishing my degree in a few months. I'm grateful to have been taught by exceptional lecturers and to have made life-long friendships along the way.
I would definitely agree that friends is a big part of the university experience. What's your least favourite part of the graduate dentistry application process?
I would have to say waiting for the universities to respond back to your application is the worst part of the application process. There is no specific deadline for the universities to decide, so you can be waiting week's even months to hear back from them to see whether it's a rejection or an invitation for an interview
That does sound quite stressful Praveen! What's your main top tip for studying for the entrance exam? Which entrance exam did you take and why?
I only had to do the UKCAT exam as the universities which I applied for only asked for the UKCAT. Some universities might ask for applicants to take the BMAT instead.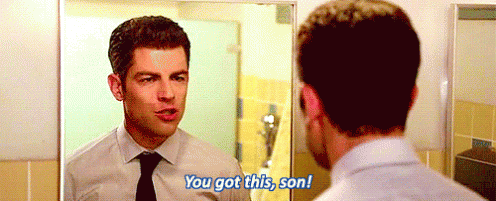 My tips for doing the UKCAT would be:
Give yourself at least a month to prepare for the exam.
Sign up to an online question bank and/or buy a question book.
Find out what your weakest sections are and focus on them primarily.
Practice using time-constraints.
Read the "Good Medical Practice" booklet from the General Medical Council when preparing for the situational judgement section.  
Wow, you had a concise strategy for your UKCAT exam and it clearly showed in your results! Did you use any of the CES services to aid you in your application?
No, my personal tutor Dr. McCormick helped me throughout the application process. I do definitely recommend prospective dental students to use the CES services to check through their personal statements and when preparing for interviews.
What dentistry schools did you apply to?
I applied to the University of Glasgow, University of Birmingham, Queen Mary University of London and Kings College London.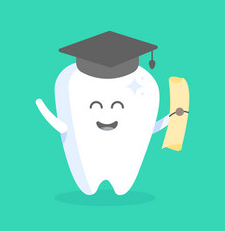 What is your advice for prospective graduate dentistry students?
Build a good relationship with your personal tutor and project supervisor as they will be writing a reference to support your application.
Get involved in extra-curricular activities to show prospective universities that you a well-rounded individual.
Obtain a wide-range of work experience within different dental specialties and do some volunteering.
Keep working hard and stay motivated.
Thank you for the great advice! Where do you see yourself in five, ten, twenty years?
In five years, I hope to be finishing my dentistry degree and getting ready to start dental foundation training. In ten years, I hope to be finishing my specialist training in either restorative dentistry or orthodontics and possibly teaching prospective dentists. Finally, in twenty years, I hope to be running my own dental practices in the city. 
Very ambitious, I hope it all works out for you! What advice would you give to students that have been rejected from undergrad dentistry or graduate dentistry?
My advice would be getting in touch with the universities you applied for and ask them for feedback on why your application was unsuccessful and learn from it and try again. From what I know, unsuccessful applicants tend to take a gap year to gain more experience within the industry or do a masters to help strengthen their application when they reapply.
Thank you Praveen for your informative responses. I understand that the process can be tough but you have provided amazing advice and I wish you all the best in your applications!
If you are like Praveen who is applying for a post graduate degree, or applying for a graduate role, placement and work experience opportunities be sure to use the services provided by the CES. These briefly include one to one career consultation sessions, work placements, mentoring, and volunteering and brilliant internal and external career events.