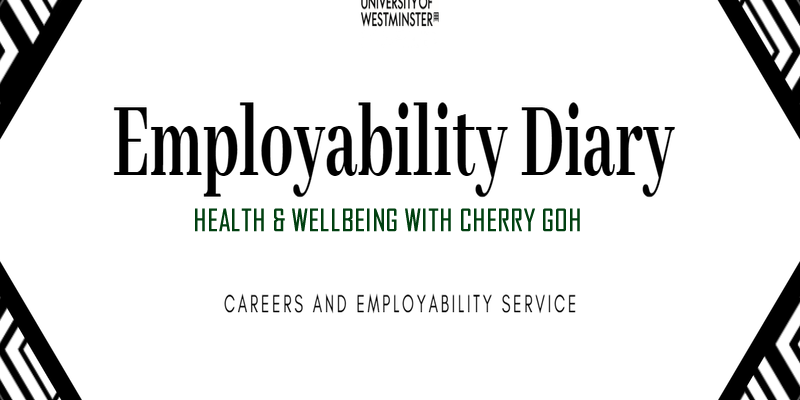 This Friday Nina and myself sat down to chat to Cherry, our Student Engagement and Data Coordinator! Cherry shares some excellent advice on keeping a positive mindset and practical tips on dealing with pressure, so grab a cuppa, make yourself comfortable and read through.
If you're new to the Employability Diary, please click here to check out earlier posts, where other colleagues share best practice and personal career insight!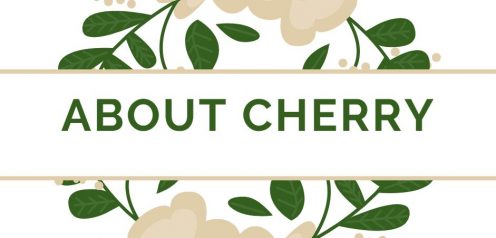 ⚫Hi Cherry, thank you for joining us today. Could you start by telling me a little bit about yourself? (Where you're from, what you studied, who you are to the Careers team?)
Thank you for having me. So, yes, my name is Cherry and I'm originally from Hong Kong, but I spend most of my life in the UK now; and I did Psychology at the Royal Holloway University of London. My job title for the Careers team is Student Engagement and Data Coordinator – that's a bit of mouthful!
⚫A staple question for anyone who has been interviewed for the Employability Diary series, how would you describe yourself in three words?
Warm, inquisitive and friendly.
⚫Oh, what a nice description! What do you do during your time when you are not at work?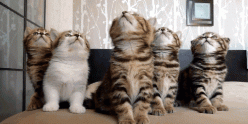 I really like animals and last year in my spare time I enjoyed quite a lot of pet-sitting; so far I have looked after one dog, one hamster, two snakes (that wasn't so nice!) and twelve cats! Thankfully not all at the same time!
The other thing that takes a lot of my time when I'm not at this job is my counselling practice. I've been doing for the last 4 years now and it's something I am very passionate about – helping people with their mental health issues and also simply offering them a compassionate and open space to explore their difficulties.
⚫How would you briefly describe this 4-year process of setting up your own counselling business? Like, how has it been for you?
When I first started my business, it was really hard to think of myself as a business person. So it just started as being just this side thing and I kept minimising it; and also I wasn't making any money. In fact, I was making big losses – I had lots of professional fees to pay and insurance; and I had only one client to start with. While I was confident as a counsellor, running my own business and being self-employed required a host of other skills that I didn't have at the time. Things like filing my own tax return, advertising and marketing, and setting my own work hours: none of these things were taught in counselling training. A turning point came two years ago when I started getting a few more enquiries and my confidence increased. And I caught myself no longer saying 'I'm trying to set up my own private practice', but saying 'I have working in my own private practice.' So a key part was about changing my mindset and how I thought about myself, as well as getting to this place, where I feel more confident doing my own business, alongside building a business identity.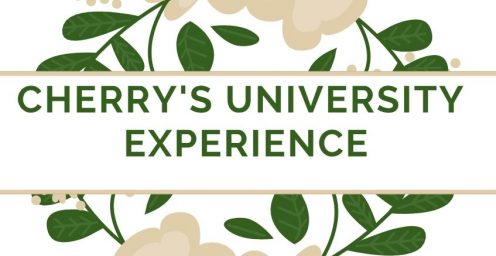 ⚫How was your overall student experience (highlights and lowlights)?
I really enjoyed my three years of student life at Royal Holloway especially the lovely walks around Virginia Water, which was close to the campus.
Highlights for me included having a lot of free time throughout my week and getting paid to take part in other students' psychology experiments. I remember I once had a brain MRI scan as a participant for PhD student's neuroscience project and I had to play a memory game while the machine took images of my brain activation – pretty cool!
⚫Did you participate in any societies?
Yes, I was quite active in the Christian union and there was also a Psychology society – we didn't do too much as part of this society, but we did go to the Freud museum once!
⚫Sounds fun! What Psychology were you interested in when you were in university?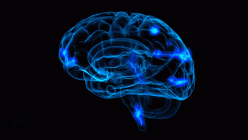 Definitely Health Psychology. I've always been interested in the thoughts and behaviours of people and their health: how some people are so health-conscious and into healthy eating; whereas other people seem to have a completely different way of thinking (e.g. they smoke/drink/eat junk food to excess and they don't exercise). And I have grown up with kidney issues: In my teen years I spent a few years on dialysis and got to observe how some patients were really positive, embracing their treatment; whereas other patients were really moody and pessimistic. And I thought: 'everybody here is doing the same thing, everybody has to come to the hospital three times a week, but some people are so cheerful and others are so miserable, what makes them different?'. I think that started my interest into understanding more about the power of the mind and wanting to use my knowledge to help others.
⚫That is really interesting! How important would you say it is to look after yourself mentally (whether it's at university or in your career)?
It's very easy, especially now with the whole agenda to promote mental health, to separate everything into mental health or physical health or financial health; but I think it's about taking a holistic approach and thinking what is actually good for one's health (e.g. exercise is good for the body, but also for the mind; which can then influence your work and subsequently financial health). So I see everything as tied in together and it's about choosing healthy behaviours, whether it's about your mental, physical, sexual or financial health.
⚫Did you undertake any work experience at University?
I actually didn't and I am very guilty of that! I liked the idea of getting work experience and I remember seeing posters from a charity advertising an opportunity to work with autistic children; but I really didn't have the confidence to apply. Plus with my health issues, I didn't think I could manage. So when I graduated I decided to take a gap year and I gained loads of work experience through volunteering – e.g. for the Samaritans, and Cruse Bereavement Care. I wish I'd known then that if you'd wait until you're feeling confident to do something, you'd probably end up doing nothing! Had I known this at university, I would have got taken more chances and looked for some work experience.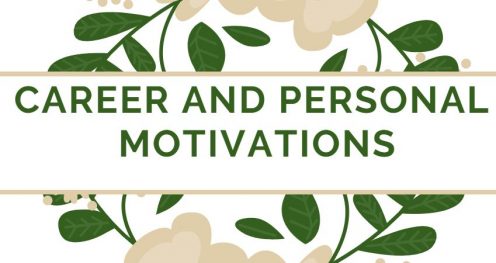 ⚫What (if any) rituals do you have or still have to cleanse your mind and cope with pressure or stressful times?
I love rituals. One thing I always do is pick out the clothes that I'll wear for the next day because that helps to shift my mind into looking for the future and preparing for the next day. I'm self-aware enough to know I'm really bad at waking up in the morning, so if I have to task my groggy morning brain into trying to match clothes, it's going to create unnecessary stress.
Another thing I do finish the day well is always think of three things I'm grateful for. Also, when dealing with stressful times, I find that if I write everything down, it really helps to give my mind space (externalising it). I know that once I have written it down my brain is not anxiously holding onto that, trying to remember.
It's all about self-awareness. If you know your limitations and strengths, then use your strengths to overcome those limitations.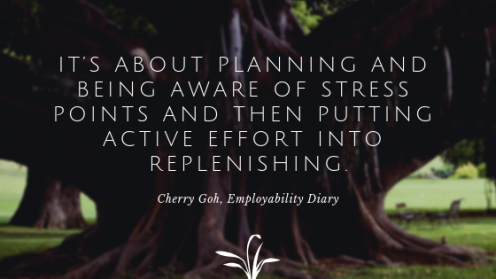 For example, I have a self-made list of things that make me stressed. On one side of the paper I write what's draining for me (e.g. specific people, specific tasks); on the other, I have what energises me (e.g. taking a bubble bath, going out for a walk, speaking to specific friends). And learning to balance things out, based on this, helps immensely. E.g. if I have a really stressful day, I'll make sure to make time for things that energise me afterwards. And I'll be really mindful when doing things that I enjoy to savour every moment of it. Also learning to say 'No' to things if you know you already have plenty on your plate.
 💡 Cherry's extra tip: So it's about planning and being aware of stress points (and knowing which days would be more stressful than others) and then putting active effort into replenishing.
⚫That is a really practical way of balancing things out, thank you for sharing, Cherry. So, how do you cope with self-sabotaging thoughts?
I think it's about catching those thoughts, being aware of your thinking style (mentalising) and then challenging those thoughts. For example, I may notice that I am feeling negative or in a bad mood. I'd ask myself 'what's the thought behind it?' and let's just say it's to do with a self-sabotaging thought – 'I am going to mess up the presentation at work tomorrow' – then I'll approach it in a logical way, looking for evidence for and against it. 'How do I know with 100% certainty that I will mess up the presentation? I haven't even done it yet' 'What is 'messing up' anyway?' 'What is the consequence if I do 'mess up'?' and then thinking of more balanced thoughts, such as 'I can do my best to prepare for the presentation and just give my best shot tomorrow.' 'Even if I stumble on a few words it is a learning opportunity.' And so on.
So it's almost like arguing back and looking for evidence, more of a scientific way of looking at it rather than dwelling too much on the feeling. Because it always starts with a thought.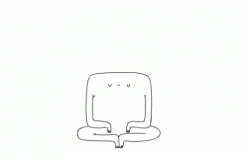 ⚫Do you do mindfulness then?
Yes I do, I quite like Headspace; but I prefer this app called Pacifica, which has different aspects to it – e.g. it allows you to log your mood, sleep patterns, exercise levels and so on. So it helps you to track holistically how you are doing, as well it includes meditation recordings and a user forum.
⚫Thank you for these app recommendations! Are you reading any books at the moment and also do you have any book recommendations?
I'm starting a book called 'Running like a girl' by Alexandra Hemingsley and it was recommended to me because I signed up for a 10K run for a kidney charity this year. I think it's quite inspirational because the author was a couch potato and then she ended up running quite a few marathons…
⚫And last question, what other advice would you give to University of Westminster students?
Don't wait until you feel confident to do something! A good motto is Feel the fear and do it anyway! There is a book with this title by Susan Jeffers.
A big thank you to Cherry for sharing so many excellent tips on maintaining a healthy mindset and learning to address stress and / or pressure. We hope you enjoyed reading this blog and see you again next Friday with a new post!
And for any careers support, please contact us, your dedicated Careers and Employability Service team!
DL: 0207 911 5184  | E: careers@westminster.ac.uk| Website | Facebook | Careers Blog
Passionate about Student Engagement, Data Management and content creation
Latest posts by Anna Dolidze (see all)