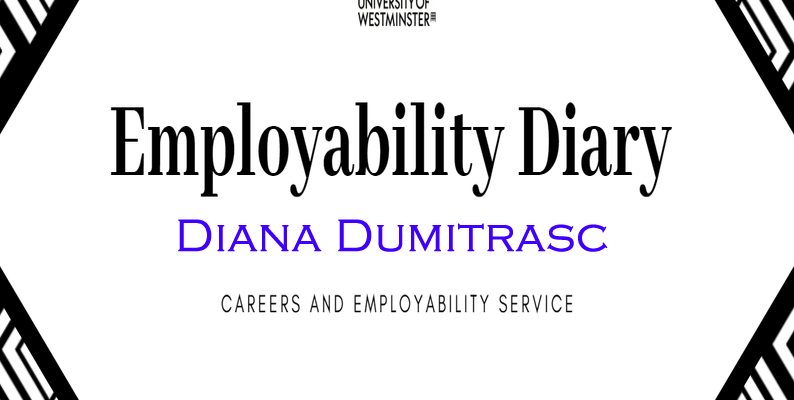 We are back, with the lovely Diana, who you may be familiar with if you have read her blog post giving an account of her volunteering experience in Sri lanka. Today Diana was kind enough to let us interview her to know more about her student experience at the University of Westminster.
Also if you missed last week's Employability Diary blogpost with Clare Adams, click here!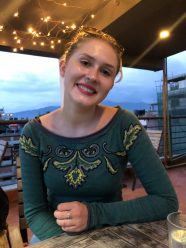 Hello, Diana it is lovely to be in touch again! Do you mind telling us a bit about yourself? 
Hi Nina, thank you for taking the time to chat with me. 
Well, I am originally from Romania, but I have been settled in London for about 5 years now.
I would like to think that I am one of the happiest Level 6 Psychology students at our University, and that is because looking back at my whole experience here, it has been very fulfilling.
What made you decide to study at the University of Westminster?
There are a couple of reasons why I have chosen to study here. As a starting point, my cousin who studied here before me, told me about the many varieties of clubs and societies that a first year student may be interested in. Secondly, I was also impressed by the inclusiveness of policies here, and now I know why it is described as one of the most diverse Universities in the UK. Also, not to forget that the central location of the university was really convenient for me.
How has your University experience been so far? Any lowlights or highlights?
I believe the course has offered me precisely with what I was looking for and even more. I have managed to achieve most of my academic goals, and gained many transferable skills. My time here has surely helped me to grow as a person, it has allowed me to become more independent and confident in my abilities. I also enjoyed that we have a close-knitted class, and some of the friends I have made here are undoubtedly friends for a lifetime.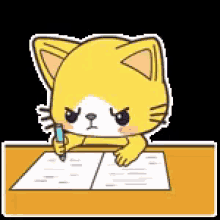 The hard part for me was keeping the balance between work and personal life. Being prepared for a "never-ending" to-do list is not easy, however, I always keep in mind my interest for making a positive impact, and that helped me to put through with a lot of pressure. So, perhaps the experience hasn't been what I would have anticipated, but for me this is the beauty of it. However, I owe a lot of thanks to my course as well as UoW staff and academics, I get to enjoy every day of my experience here. 
Do you have any hobbies outside of University?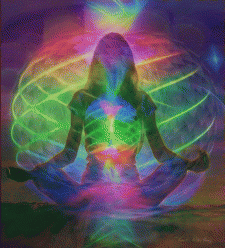 Sure I definitely do, just to name a few: meditation, dancing, travelling and watching lots of documentaries. Practicing meditation really helps me to stay centered in all situations I am in. I also adore contemporary dance as this style focuses on the freedom of movement. I wouldn't say much about travelling as we all probably know how enriching and eye-opening it is. And finally, yes I watch lots of documentaries because I like going beyond the curriculum of my course purely out of curiosity!
What is an inspirational quote that you stand by and would like to share with your fellow peers?
Ah, it is hard to be selective, but perhaps my favourite one is: "Be kind whenever possible. It is always possible". These are beautiful words from The Dalai Lama. I find it to be really inspirational because it helps you to stop concentrating on your own problems, and makes you direct that energy towards helping others. Also, it has been of tremendous help to me to keep a peaceful mind, treat others the way you would like to be treated, and reassuring that there is always a possibility of doing better.
Have you used the Careers and Employability services before? And what (if any) extracurricular activities did you or are you currently involved with?
Yes. Well, I headed to Sri Lanka last summer to gain practical psychology work experience. More details about my volunteering experience can be found on here. As an SLV student ambassador, I also had the opportunity of encouraging students just like me to pursue valuable psychology experience overseas. Other activities have included the mentoring scheme for first year undergraduates. Being a mentee is a rewarding experience, it helped me practice interpersonal skills and widen my understanding of my colleagues' experiences. Also, I am currently involved in running the Psychology Society at UoW, and we are really pleased with the way our events have unfolded so far.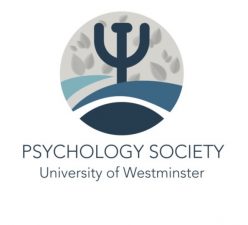 What are some of your best time-management tips, how do you juggle studies with additional work or voluntary experience?
Perhaps the most important questions to ask yourself when establishing workloads and plans are: what needs to be done; when things need to be done by; and how long it will take do get these done? I personally like to divide lengthy jobs into manageable chunks and set priorities. For example, I have chosen to take part in the psychology volunteering programme, because I know how valued this sort of experience is in my field, continually it allowed me to enjoy managing my time.  So, I find myself wasting less time when I combine some of my hobbies with the work that I have to get done.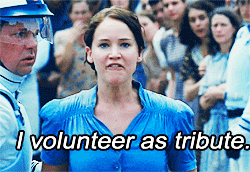 What are your plans after University?
I am working towards pursuing a Master degree in Psychology and Psychiatry. I believe continuing my work in mental health would provide me with the necessary resources and knowledge to ultimately help people. My main professional goal is to obtain a position in psychological research and to promote positive mental health on a larger scale.
Lastly, if you could give your 1-st year self any piece of advice, what would it be?
Well, I guess the best advice will be to get out of my comfort zone.  To remember that life is not set in stone, and trying new things is just as important as enjoying your time at university. Attending career fairs, networking events and other activities is a fantastic way to be presented to opportunities.
I believe there are a lot of underutilized resources which students can make the most of it by getting involved. Some things might not work for you, but other times you would be pleasantly surprised by the new things that you can learn. So, taking advantage of these services and exploring more interests is a good strategy of making your university experience awe-inspiring!
Thank you Diana for being so transparent. It is lovely that you have enjoyed your university experience so far. I hope you achieve your goals and know that the CES Team is always here to help!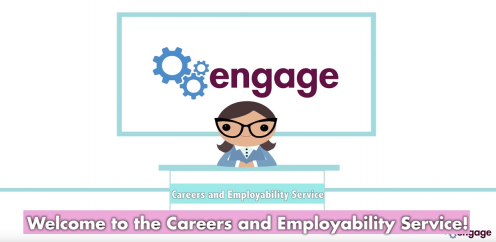 As a student of the University of Westminster, you have the amazing CES at your fingertips! The core services include Work Placements, 1-1 appointments, E-advice, Mentoring, Volunteering, Employer Events, Talent Bank, Engage and the Explore Teaching Scheme! To find out more, visit Engage and the CES page.