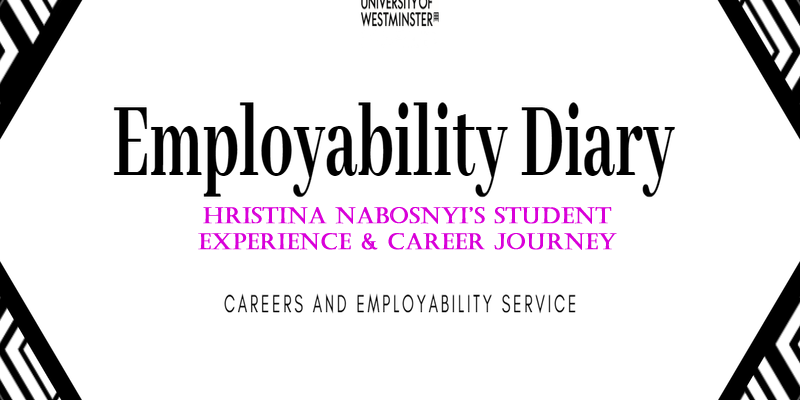 This week we bring you the best bits from our discussion with Hristina, our Student Engagement and Projects Officer, as part of the Embloyability Diary blog series. Hristina shared her love for her university years, her passion for working in Higher Education and some great career tips with us! So, why not make yourself comfortable, grab a cuppa and read below.
If you haven't read last week's Employability Diary post, where we chatted to Diana, a Level 6 Psychology student, about her experiences, please click here.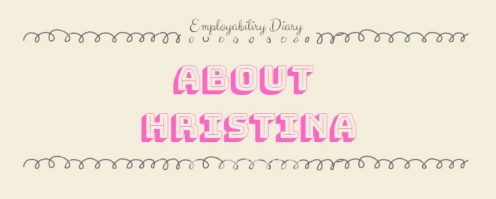 Hi Hristina, thank you so much for agreeing to do this! Let us start this by asking you what are 3 words that you'll use to describe yourself?
Self-motivated, organised and hard-working. How would you describe me, Anna and Nina?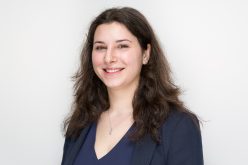 We would say organised, hard-working definitely and a team player. And, in addition, positive, bubbly and very focused. Next question is where did you grow up?
I'm originally from Bulgaria and I lived there until I was 19. I knew I wanted to study in the UK and after I finished high school, I came to the UK. I didn't know anyone, but I was confident I am going to make new friends – so it happened, my university years were amazing. I got to meet a lot of people, I studied in Manchester (or Rainchester as some may call it because of the weather 😅) and then came to London afterwards.
Nice to hear we have a better weather here! Any hobbies?
Planning my trips and travelling is kind of my hobby. For example, I just came back from the USA, where I visited 4 different cities; I am going to Bulgaria in 3 weeks and in 4 weeks, I'm going to Hong Kong. And then I'm off to Mexico in a few months. Whenever I'm not travelling, I'm planning my next trip!
Exciting! What's your favourite book at the moment? Any recommendations?
I like that you asked at the moment because this tends to change! My favourite book at the moment is 12 Rules For Life: An Antidote to Chaos by Jordan Peterson. I like how it's done through storytelling and it all feels personal. In terms of book recommendations, I'd say The power of habit and How to Win Friends and Influence People. It something I read many years ago, but it's one of those books that you can always refer back to.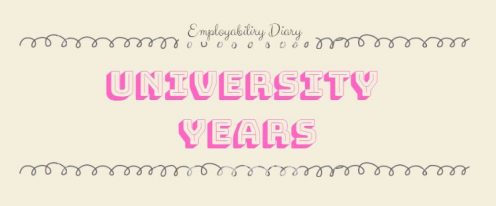 What were your student years like (lowlights and highlights)? What did you study as your undergrad degree?
I did my BA (Hons) Hospitality Management at University of Salford (never thought I'd be working in careers, but here I am and I really love it!). My student years were probably the best time of my life! Coming to university was kind of a new start for me and I was a bit scared; but equally super excited. I was on a mission to make new friends, get to know more people and make the most out of it. It was a work hard, play hard situation for me. I did everything a student would do – go to parties and socialise – but equally as you said before, I was really focused on achieving my goals and also knowing how to achieve them.
Any tips on how you were able to balance everything?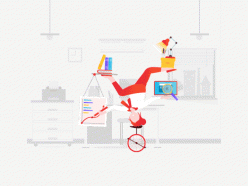 During university, I had a part-time job, I was doing a lot of extracurricular activities, so I think it always comes down to time management and really planning ahead. Making sure you know what you need to achieve and by when you need to do it.
What (if any) work experience did you gain while studying (e.g. placement, internship, part-time work)? And what did you study?
 During my second year, I was really focused on gaining experience in Hospitality – I was working for Manchester United in their hospitality units, then I worked in a restaurant; and got a summer internship / placement at Radison Blu – in the meantime I was working part-time as a student helper in the careers department, in the library, as an ambassador – and I think that was the turning point for me when I realised I actually enjoyed working in Higher Education most. Initially, one of the reasons why I went to that university is because it offered the sandwich course; but then when I started my placement, within 2 months of doing it, I realised that this was not the industry for me. 
💡 Hristina's tip: I would encourage everyone to do a summer internship or a placement because this will help you understand yourself more and what you want to do (or equally, what you DON'T want to do).
It's amazing that you've done so many things! What motivates you to succeed?
Seeing the light at the end of the tunnel. I need to know what I am aiming for and what the prize is at the end; if it's with university, it's your degree – you want to get the best degree you can; if it's with work – seeing that you've helped a student get a job or the potential of helping someone. Being goal-oriented is what keeps me motivated and keeps me completing stuff.
Best piece of advice you've been given?
Don't give up on your dreams. It's what my parents, as well as other people, have always told me (and naturally it's what you first see when you google Motivational quotes 😃) I remember back in high school when I decided I'll be coming to the UK and I had to prepare and do different tests and whatnot, I had a little note that said 'Follow your dreams' on my mirror.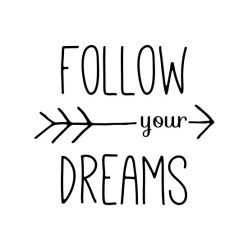 Nice! Could you tell us a bit about your career journey. You mentioned a bit about your previous roles, but are there any other jobs that you did before coming to the University of Westminster?
Yes, so when I was at university, I was doing different student jobs on campus – for 3 years, I was a student ambassador, I was working for 2 years in the careers department and I was also working in the library. So I was always working and studying (sometimes having 2 jobs at a time). And it was really when I worked as a student ambassador and for the careers team that I realised this is what I wanted to do. Then, a month prior to my graduation, I saw this job at my previous university advertised and I went for it! I got selected and even had to do a Skype interview because I was abroad for my summer holiday… So I was working there for 1 year before coming to London doing various career-related tasks – e.g. checking students' CVs, going to lecture shoutouts and promoting the careers services in front of hundreds of students – and I absolutely loved it!
What is one thing that you really enjoy about your current role versus something you find challenging?
One of the things I miss is having more personal contact with students, however on a plus side from managing the Westminster Employability Award, it just makes me smile that I can see so many students engaging from looking at data and stats. Continually, it is great to see that my efforts and the efforts of the team as a whole are translating into something. Kind of knowing that your work makes a difference is a wonderful feeling.
What I would say I find challenging is that, my role is fairly a new role, so I am still learning and getting grounded but I am lucky to have such a great team behind me.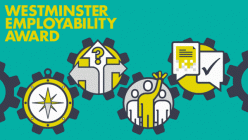 How did you come up with the idea of Westminster Employability Award and how would you describe it in one sentence?
I completed an Employability Award during my second year at my university. It was great because it exposed me to a lot of knowledge; for example I had to attend workshops, I had to do 60 hours of volunteering, I joined the Enterprise society. I also had to do a presentation in front of a panel and two employers, so this pushed me to get out of my comfort zone. And ultimately coming back to me being focused, I knew that I wanted to complete something and have something to make me stand out of the crowd. So I thought that something like this would really work at the University of Westminster. And last year the Award finally took off the ground and it has been going incredibly well! 1060 students have registered for this and we already have 11 completed awards which is amazing, considering students have their whole 3 years to complete the Westminster Employability Award.
To describe this in one sentence: Taking ownership of your career in a safe and structured way because you aren't being marked, yet you get feedback (e.g. on your CV) from a careers consultant rather than having to face potential rejection from actual employers (if you CV is not good enough).
 Would you like to share any other tips with students at the University of Westminster?
First, enjoy your time at university, because these will probably be your best years, but don't forget to stay focused on what you want to achieve after university and take ownership and start taking control of your future career now! And second, don't be afraid about experimenting and changing the direction of your career. So don't be afraid, just go for it. Or to put it this way, your future self would thank your past self for being brave!
We have really enjoyed talking to another colleague about her experiences so far – a big thank you to Hristina; if you have, too, then please watch this space for new posts every Friday!
And for any careers support, please contact us, your dedicated Careers and Employability Service team!
DL: 0207 911 5184  | E: careers@westminster.ac.uk| Website | Facebook | Careers Blog
Passionate about Student Engagement, Data Management and content creation
Latest posts by Anna Dolidze (see all)