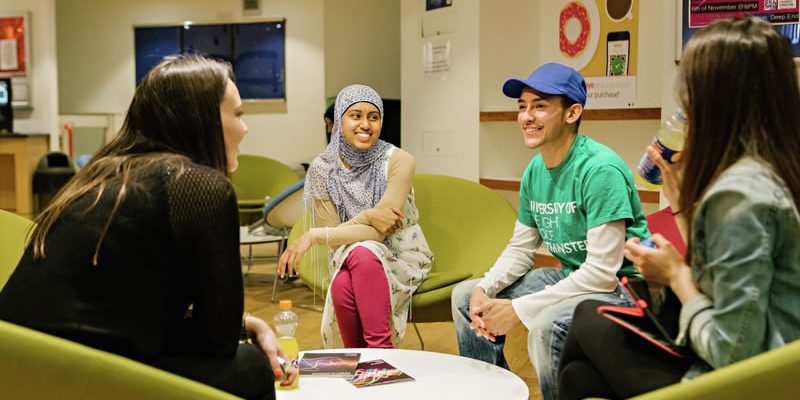 You might be wondering, as part of the alumni community, 'What has the University Careers Service got to do with me?' Well, whether you are a recent graduate or have graduated many years ago, we welcome you to take part and engage with us!
New Alumni: Did you graduate within the last 3 years? 
If so, did you know, you have access to the Careers and Employability Service for three years after your graduation – for FREE?! There is no catch, so why not take advantage?
Whether you're applying for your first graduate job, thinking about a career change; or perhaps you're considering to undergo some further study, we can provide valuable information and support to help you plan your next step.
Whatever your situation, it could be helpful to talk to one of our experienced and knowledgeable Careers Consultants in a one-to-one appointment.
Don't forget, there is also plenty of online careers support just a click away on Engage Plus! With hundreds of videos, podcasts, and articles you can get direct advice on key topics that you might have questions about. Here's just a selection to whet your appetite:
Seasoned Alumni: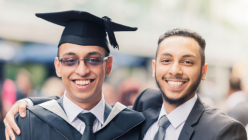 Would you like to share your experience? No doubt you have a wealth of knowledge and advice to pass on to the next generation of Westminster students!
Writing a Guest Blog – Would you like to be featured on the Careers Blog? Current students would love to hear from you! Did you receive help from the Careers team which helped you land your dream job? Or perhaps you were given some timely feedback during a mock interview that gave you the confidence to secure a job offer? Maybe you attended a CV workshop or a Careers event which inspired you to pursue your current line of work- if so, we'd love to hear from you! Please get in touch with us at careers@westminster.ac.uk  and share your story! (Click here to see an example of a previous guest blog!);
Mentoring – Could you be a 'Mr. Miyagi'? We all know the Mr. Miyagi character from Karate Kid (1984), who mentored a bullied teenager to karate greatness. Well, could you perhaps be that mentor to a current student? It is an opportunity for you to give to the University and the experience is rewarding watching the growth of your mentee before your eyes. We are particularly needing professionals in these areas: Sports and Nutrition, Law, Business Management/ Marketing, Biomedical sciences, Pharmacology, Psychology, Film, TV, Music, Tourism, Events, English, Translation, and Architecture/ Real Estate. If you are interested and would like to find out more, please contact ces-mentoring@westminster.ac.uk.
Hosting a Student – Offer a work placement/ work shadowing opportunity: Do you run or work for an organisation that could provide work experience for a current student? Experience in the workplace is increasingly vital in a competitive market and having relevant work experience can set a candidate head and shoulders above others. If you or your organisation can offer such an opportunity, please get in touch with the Recruiter Engagement Team on employerliaison@westminster.ac.uk
Passionate about Student Engagement, Data Management and content creation
Latest posts by Anna Dolidze (see all)