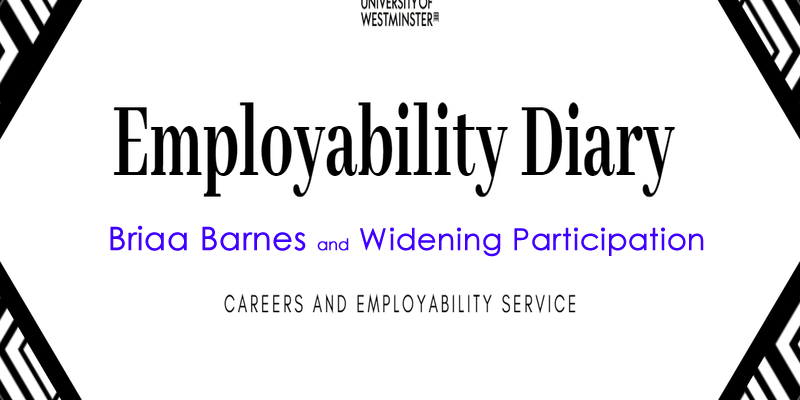 Anna and I are ecstatic to be here with the lovely Briaa! The interview will be based on the topic of Widening Participation in Higher Education, enjoy the read!
If you missed last weeks post and would like to catch up, click here!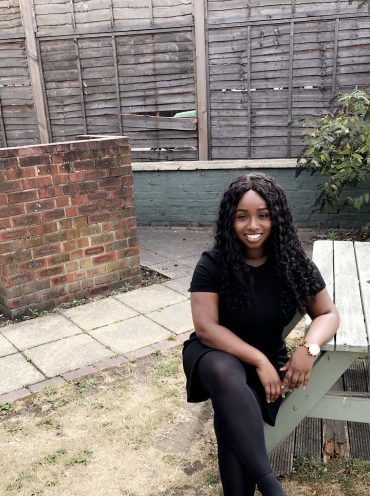 🔶Once again Briaa, thank you for being a part of the Employability Diary. Do you mind telling us a little bit about yourself? How would you describe yourself in three words?
I'm currently the Work Experience and Recruitment Administrator for LAS. I started my role in September in 2018 and so far it's been really good!
Briaa's three words: Funny, creative and ambitious.
Nina's opinions of three words: determined, intuitive, and focused.
I also write spoken word and I enjoy dancing too, even if it's just in front of my mirror at home, and I'm currently getting into a fitness journey – so drinking more water, aiming to go to the gym at least 3 times a week, having at least 8 hours of sleep a day. I've cut out sugars,processed foods and  meal prepping. I am also currently embarking on a healthy hair journey.
LinkedIn: Briaa Barnes
🔶What roles have you done before your current role?
I was a HR Administrator at Selfridges, so it was a very different environment. I also studied Childhood Studies, so I have always been interested in being in a role that was in or related to education. With my experience from working in sales and working in recruitment, I felt that this role would suit my work experience as well as what I studied at university.
🔶What was your overall experience of the course you studied?
The course is focused on the health and education of children and adolescents. I was struggling initially with the course but due to personal events that happened in my third year, I became very focused and got a first in my third year. I started learning about topics that I was really interested in. This included critical race theory, youth work etc. I guess I enjoyed my last year more than the first two years. When I was studying my course I wasn't very sure of what I wanted to do , the majority of my peers wanted to go into teaching, I knew I did not want to go into teaching so this made me lose a bit of motivation. Especially as my course was vocational, I would have to do additional courses if I wanted to specialise in something. I think this definitely added to the pressure.

🔶Do you mind briefly telling us a bit about the conference that you went to?
The conference was based on Widening Participation in Higher Education. It was very interesting to know what other universities are doing about 'Widening Participation'. As much as I am interested in this topic, I am still quite new to this topic so it was nice to learn about different factors that are involved in Widening Participation. Continually, when the terms such as' intersectionality' and 'unconscious bias' were mentioned, these are terms that I am very much familiar with from studying my degree, so it was interesting to know that though I have heard these terms in a different context, it was still very much also related to the topic of Widening Participation.
🔶I think it is great that you were familiar with those terms already, this leads nicely into the next question! So you mentioned the term 'intersectionality' in your presentation, do you mind expanding on this term a bit more?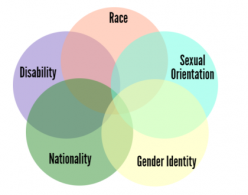 Intersectionality: I think this is the same with intersectionality as well, I came across this term in university when I was studying critical race theory. It gave me a better understanding of racism and bias etc. For example, if you take a black female and a black male, the black male would experience different things for the sheer fact that he is male. You can also have situations where if you have an interracial couple, for example,  a black male that is with an Asian female – the Asian female may say that she has no discrimination towards black males because she has a black boyfriend but she may have bias against black females. So this has now become not only a race issue but a gender issue. So it is important to understand that different people do suffer from unique discrimination. This term is from the critical race theory, this was created by Kimberle Crenshaw and Derrick Bell. The video contains the easiest examples to explain the concept.
Additional terms include: unconscious bias, halo bias, horn bias.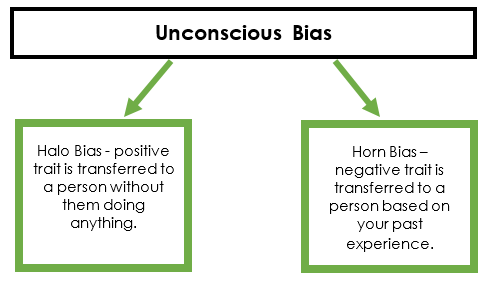 🔶So going back to education, do you think Universities that are using a Contextual Recruitment System would help with widening participating at a Higher Education level? Nina and I found from our research that there is no coherent way of monitoring widening participation on a national level, as you have so many different factors that determine it; so universities decide to tackle this in various ways.
Yes I do, just because someone has not done well at A Level, does not necessarily mean that they will not do well at University. It does not mean that they will not be able to achieve as someone who has done well at A Level. Things can happen in students lives, that can have a big impact on their grades. I think that changing the grade criteria, for these individuals, or entry levels are tailored personally to the individual based on their life experience etc. I think that without this, people can end up slipping through the net. For example, for me if I had continued at university the way I was, I would have not gotten the grade I wanted and slipped through the net also. That is not to say I am not capable or not good enough, I clearly did achieve a good result. I am a prime example of someone that would slip through the net if I had continued on down the same path.
🔶So how does this system of contextual recruitment actually work?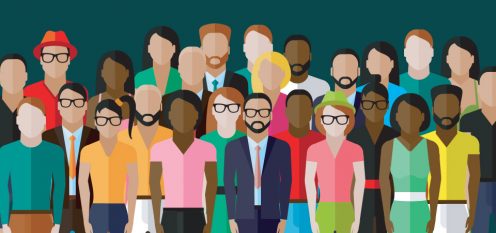 At the conference I attended, they were looking at this from a recruitment perspective at a higher education institution. So they were not looking at everyone through the same glass. They did this to get a wider picture of why someone may not necessarily have obtained the grades for the entry requirements, as there can be many factors that would stop a student from obtaining these. This allows for everyone to be given an equal opportunity.
We think this really is fair. Trying to get a sense of the individual person, beyond the personal statement is really important.
I think it is important, for the process to be made more fair. For someone who has had it easy on school, and gets As all the time and has no responsibility etc compared to an individual who has to deal with a lot of external issues from school be it responsibility in caring for siblings and running the house, and still achieving As, I think it is important to acknowledge the differences between these individuals, though they are both great students, they are not equal. However on paper, they would look the same.
I think it is important for that person who has had to work hard for those grades, I feel that they should be acknowledged for the barriers that they have had to overcome which should not be really expected of a young individual at that point in time.
🔶Some people have a negative view on Universities reaching out to Widening Participation students. Some see it as 'social engineering'; what is your opinion on this?
I don't know much about this type of concept, but from my understanding, it is trying to encourage or target a certain group to behave in a certain way.
I also genuinely believe that education is a way of freedom for some people. An opportunity to put yourself into something that no one in your family have done etc. I know this is true with a lot of people in ethnic minorities, and being the first person to consider going to university is a big step in itself, let alone applying and actually completing the degree.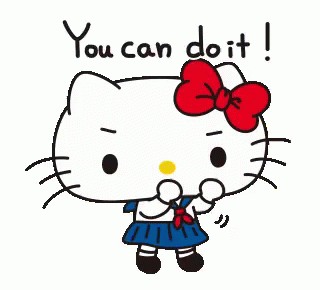 It is nice to see all people from different backgrounds being educated at university. It allows good role models to be shown to younger individuals who perhaps would be encouraged by seeing representation in these areas. It is important to give everyone an equal playing field. Just because someone lives in a disadvantaged area, or they've been disadvantaged in some way, does not mean that they can not achieve great things.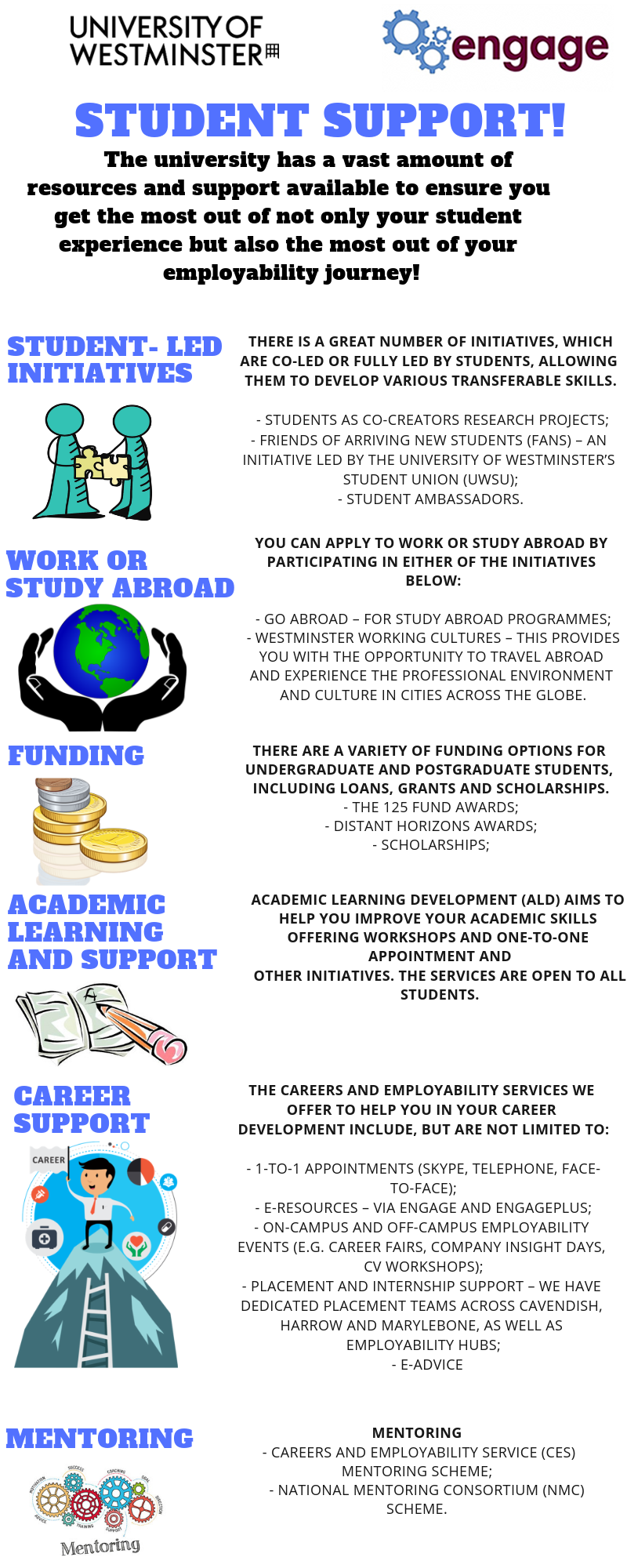 🔶How is your team working to improve WP?
We are working to improve WP in the following ways: I think one of the ways is:
Westminster Working Cultures (WWC) – gives students the chance to go abroad and gain international experience, or Westminster Working Cultures London, to be able to have the opportunity to see into brilliant leading companies in London.
Access and Participation Plan in 2019, this is a University wide scheme to try and improve access. Also on a low level, they are informing students of the services available to them and to emphasise that we are here to help. Providing students with one to one appointments, things like this in itself does a lot for widening participation students as well.
The Mentoring Scheme – allows all students to form a good connection with an industry related mentor and to be able to gain great advice from an experience.
Additionally, I have read that, the option of taking a placement year, will now be paid at least minimum wage, as students that are relying on an income, and have people depending on them, they should not miss out on earning money to be able to take a placement year. Again, this would have really equal the playing field for WP students. I think we are doing a lot!
🔶Do you have any advice/ words of wisdom to WP students?  
I would say it is not about where you come from it is about where you are going. No matter what kind of adverse things are you are faced with in life, there is always kind of a silver lining. There is always something positive that you can take out from your bad experiences. And even just on an education level, if things go bad you can always turn them around if things go bad for you. It is important to use the services available and speak up when things are going wrong so that you can have the extra support.
It is also important to have a role model, they do not necessarily have to be in your field, they can just be someone that is like a driving factor for you and someone that inspires you to keep going, and helps you to keep your head above water.
You will not only experience drawbacks with education, as life can throw all sorts of curve balls, so I would say it definitely is beneficial to have someone that you can look at and use to push yourself through all difficult situations.
Thank you Briaa, for such an amazing interview!
If you have any further questions about Briaa's interview, or would like to know more, do not hesitate to contact the Careers Team at careers@westminster.ac.uk.