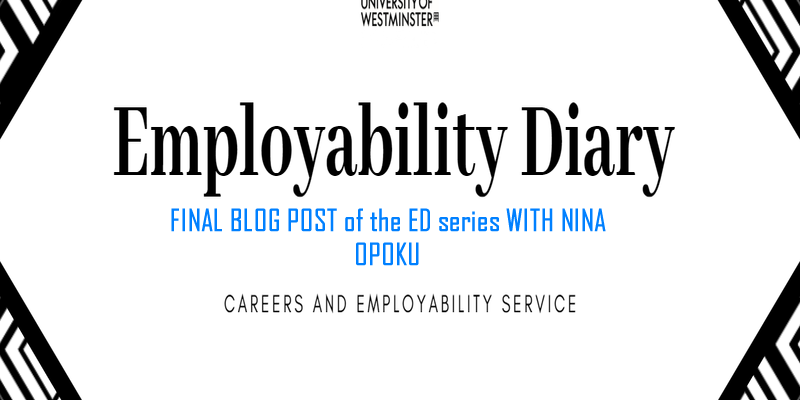 Working on this Employability Diary blog series has been a journey in itself, where we listened to excellent career advice from staff and students at the university — from Clare's practical tips on sustaining one's career, Diana's volunteering experiences , Briaa's thoughts on Widening Participation, to Cherry's advice on personal wellbeing!  Now that the Diary is coming to an end, what better way of finishing it than to chat to Nina, the original creator of this series, and see how she's got on since we last spoke to her (you can read that previous blog on here).
And remember, there may be no more Employability Diary blog posts coming up, but be sure to watch this space for other regular posts, where you can hear from other people and get practical advice to support your career journey!

Nina, first of all, massive congratulations on securing a full-time role at the university! We are very happy that you're staying on (though in a different team) as it is very well deserved! I would like to start off by asking you about your student employability journey so far. How would you describe it in a nutshell?
Hi Anna, thank you very much! It has been great working with you on the Employability Diary and I am very sad it is coming to an end. Though I am really excited for the new series that will be coming up!
In a nutshell, to describe my student employability journey so far would be saying yes to everything. Looking back to when I started first year, I realised that I made an effort to see what opportunities the University was offering.  By saying yes to all these opportunities, I found myself doing a variety of things from being a Telephone Ambassador, a Student Representative, taking part in Westminster Working Cultures London, working as a Clearing team assistant during the summer holidays and finally working for the CES team. I have been able to build a portfolio of skills and experiences that has helped me to get a full time job.
What was your first student helper role like? How did it differ from your last student helper role?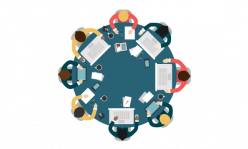 My first student helper role was being a Telephone Ambassador during my second year. This was a really interesting role for me actually! I would call up applicants for the course I was studying (BSc Hons Biomedical Sciences) and answer any questions about the student experience, the course, and the career options afterwards etc. It was really rewarding being able to share my experience with students and letting them know how amazing Westminster is! Another benefit of the job was that it was really flexible, so I had ample time to do university work and other extracurricular activities such as Course Rep duties and society meetings. With current student helper role, it is very different in the sense that I am working in a smaller team, the job requires more hours and as a result I feel like I really am a part of the team and have my own responsibilities that I need to make sure I take care of. Whilst not as flexible as my first student helper role, it still fits in seamlessly with my university timetable.
What are some highlights from your current part-time role in our Careers Team? What are some challenges and how would you address them in your future job (if applicable)?
Some of my highlights include getting to know the team and just genuinely looking forward to work! I think having a really encouraging and healthy work environment has helped me to be creative and open to learning more skills and getting involved in things when I can. Another highlight is having the opportunity to work directly with students. Being able to signpost a student to the right team, or help them with any issues via phone or email, really brightens my day and also makes me appreciate the hard work the CES team put in for the students!
Some challenges included initially getting used to how the team worked, getting used to any software that is used, and also getting used to where everything is and just the usual order of things in the team. Though this is normal when starting any new job! To address this in my new job, I will make more of an effort to ask questions and learn as much as possible of how everything works so I can get settled in quicker.

What are some tips that you would like to share on applying to part-time jobs while studying?
First, I would keep an eye out on vacancies that may be advertised for the summer or the next academic year. This gives you time to apply maybe even before your course has started! Then, get a small selection of jobs you would like to apply for, maybe 3 to 5 jobs and start working on a personalised application for each! I would recommend looking at the job description and person specifications to see if the skills you have match! This can start the basis of your cover letter. I would also highly recommend going to see a careers consultant! They will be able to see mistakes you won't and their expert advice means that you can produce a high quality CV and Cover Letter for your application!
Finally, the resources on Engage and Engage Plus are very helpful and the interview questions are great for practise.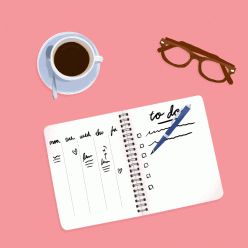 Excellent advice! How about on balancing work with your studies?
Planning my weeks is very important for me. It helps me to see how much time I have to do certain assessments, study for exams, fit in social activities after I have included my core events in my calendar (e.g. lectures, tutorials, work shifts and society meetings). After that, I know how much time I have left to allocate to my university work and extracurricular activities. It can get very busy, but also incorporating working smarter than harder has also helped me to be more efficient with my time and fit in work. I also keep a diary, where I plan my days, this will include what I have that day, and any errands I need to run and what university work I need to do.
Any thoughts on transitioning from part-time to full-time employment and how things may be different for you now?
I think not having the usual 3 month long summer holiday will be strange to me, though with the generous amount of annual leave at work I think this would be okay! Also not having university deadlines and exams to study for will be different for me, but I think taking some professional short courses would help me feel like I am still learning! I think it would also take some getting used to having my evenings and weekends free … So I am excited to pick up some hobbies again!
What is your thought and action process when applying to a role?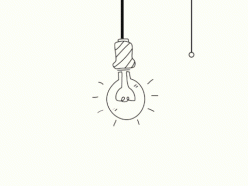 I take a long look at the job description and anything else that would give more information about the job. I also like to look at the organisation website, and see what they say about having a career at the company, as well as latest news in the company. This all helps me to get a feel of the organisation.
In terms of then preparing my application role, I try and say out loud what I would include in my cover letter to see it makes sense and I am portraying myself well, writing down what I like afterwards. I tend to spend 30 minutes on this then come back to it the next day. I tend to find when I leave some time to review something I've written, I can spot mistakes or even have better ideas.
In terms of resources I use, I like to use YouTube videos that talk about the best way to show yourself in your CV/Cover Letter. Sometimes I prefer to listen to things than read. But other resources I like to use are the articles on Engage Plus which give a lot of tips in applying for roles, interviews etc. Secondly I find the interview questions and guidance on how you should answer questions to be really helpful.
What are 3 key resources / websites / services that helped you get to where you are (including securing full-time employment)?
I would say my top three resources are Engage Plus, Career Consultants and Career related YouTube videos (I make sure to watch the videos from licensed career coaches or career consultants).

What would you say are the next steps in your professional and personal development at this stage in your life?
To be honest, this is a question that I don't really know the answer to myself.
I would say in regards to the next steps professionally, I hope to learn as many skills as possible particularly within the tech side of things (e.g. website design, video editing) as I think this is becoming a really important skill to have in your back pocket. I currently have no commitment to any industry. I still have a deep interest in the biomedical sciences and would like to do research within this field. Although I am not sure, one thing I will say is that I am i no rush to fall within a specialism and I will be saying yes to as many opportunities as possible.
In terms of personal development, I really want to prioritise honing skills I have that perhaps don't fit in the professional world. So this would definitely include my freelance hairdressing and writing.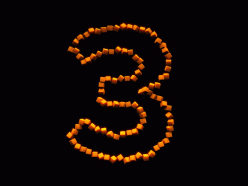 This is great, Nina. What are 3 things you would do to prepare for your first day at the new job?
I would bring a mug! As per the advice my current manager Cherry gave me (to read about Cherry, click here).
I would write down a list of a few questions I might have for my new team initially.
I would read up on the job tasks and responsibilities again and just refresh myself on what is required of me.
What (if any) other advice may you wish to share with the readers of this blog?
In terms of employability and academia, I would encourage you to try your best in everything you're doing. You have no idea how it may help you in your near future!
Also accept that not everything may go your way, and there is absolutely nothing wrong with that! Though it is important to have personal and professional goals that you want to achieve to keep you going, also enjoy the moment and stage of life that you're in and appreciate every day of life you get to experience.
Lastly, I would say not to doubt yourself, but to push yourself out of your comfort zone as that is the only way you can grow and work your way up to your dreams! Say yes to every opportunity that peaks your interest, even just a little bit and see where it leads you!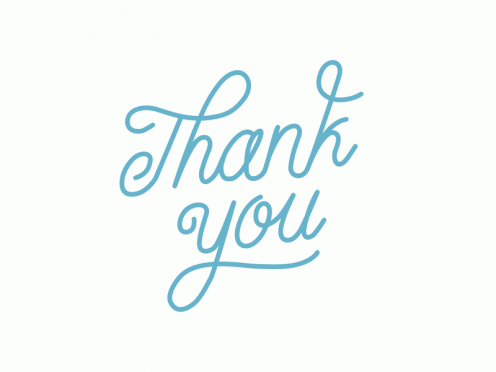 A big thank you to Nina for sharing so many useful personal experiences and tips! And thank you to all of our readers, who have been following the Employability Diary blog series, which has now come to an end. Make sure you've not missed out on anything by clicking here and having a look at all the previous posts. Please also watch this space for other regular posts, where you can hear from other people and get practical advice to support your career journey!
And for any careers support, please contact us, your dedicated Careers and Employability Service team!
DL: 0207 911 5184  | E: careers@westminster.ac.uk| Website | Facebook | Careers Blog
Passionate about Student Engagement, Data Management and content creation
Latest posts by Anna Dolidze (see all)