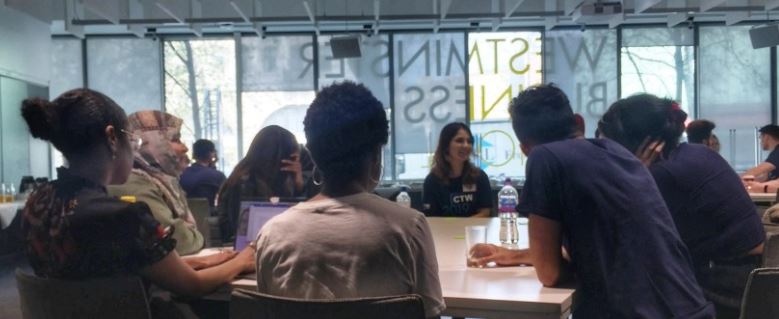 What is Westminster Working Cultures London (WWCL)?
Westminster Working Cultures London (WWCL) is aimed at 1st and 2nd year students from a widening participation background and offers students with an invaluable insight into the huge pool of opportunities available in London.
WWCL involves working with organisations that are passionate about diversity within their workforce and are keen to offer students an insight into their organisation. The programme is complimented by careers support and personal development activities provided by our own Careers and Employability Service.
The aim is to increase career aspirations and widen students' employability prospects and self-confidence through a range of activities targeted at students that are traditionally disadvantaged in the job market. All students who successfully complete the programme are also given a £500 bursary funded by Santander.
For full details on WWCL, please click here.
What does an Insight Day look like?
Possible topics and themes for an Insight Day may include:
The different routes into the organisation
How organisations work globally and collaborate
The less well-known areas and job roles in the organisation
Hearing from people who have taken less conventional routes into the organisation or any alumnus from Westminster (if applicable)
More generally, what it is like to work in your organisation
For this academic semester, we hosted an exclusive Goldman Sachs Insight Day for Westminster Working Cultures London students on the 17th of April in our Marylebone campus. The event started off with a panel session, where 6 Goldman Sachs employees (volunteers) from different areas of the business (e.g. Investment Banking, Programming) shared about their experiences, as well as practical insight into particular roles and an applicant's journey into the organisation. In addition to this, the volunteers shared information on the benefits of working at Goldman Sachs as well as how a typical day at the company goes for them (e.g. in terms of tasks and responsibilities, working hours).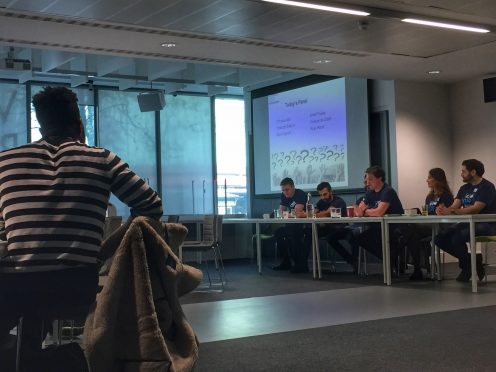 Then, the students participated in an elevator pitch exercise, where they received invaluable tips and feedback from both the Goldman Sachs volunteers and a Careers and Employability Service representative. This was followed by a goal setting exercise, supported by the Goldman Sachs and Careers and Employability Service representatives. The Insight day finished with a CV session, where the students obtained direct feedback on their CVs.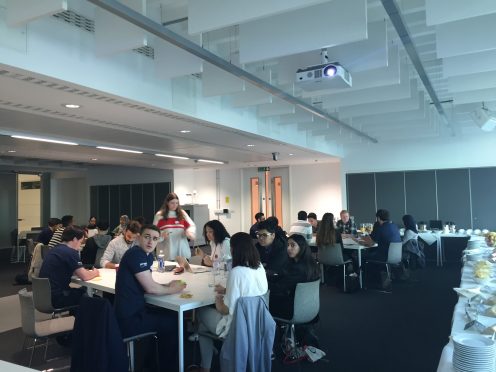 There was lots of quality advice shared throughout this Insight Day, but a highlight has to be the following:
"It is what you make of it!" – F. S.
That is to say, it is important for YOU to find a company that not only you are a good fit for, but also that fits you (and your goals, overall lifestyle and personality!). And then simply make the best of the opportunities you are offered within it, enhancing your personal and professional development.
A massive thank you to those six Goldman Sachs volunteers, who helped make this day so valuable!
To give you an example of what other companies WWCL partners with, the next and final Insight Day for this cohort is as follows:
What are the benefits of joining this programme?
If you are a 1st or 2nd year student and have not had much previous work experience and / or don't have many contacts in your career field of interest, then Westminster Working Cultures London offers you the chance to change that!
Feeling inspired? Considering this may be relevant to you? WWCL runs once per year and the next round of applications should open again in autumn!
And for any careers support, please contact us, your dedicated Careers and Employability Service team!
DL: 0207 911 5184  | E: careers@westminster.ac.uk| Website | Facebook | Careers Blog
Passionate about Student Engagement, Data Management and content creation
Latest posts by Anna Dolidze (see all)