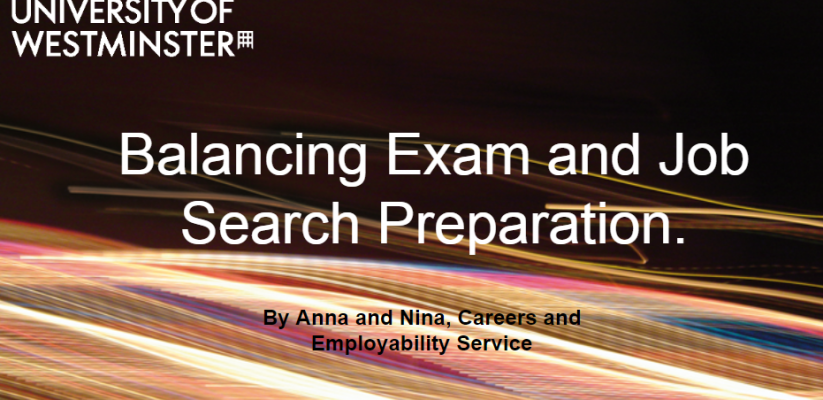 We understand it may be a very stressful and busy time with exams knocking on your door, as well as perhaps additional pressures of finding summer work experience or a job. Well, fear not! Anna and I have combined some of our personal best tips on how we were able to juggle preparing for exams with continuing our job hunt and getting desirable results.
If you are not sure of who we are and what we do exactly, please read our Employability Diary blog series on here and here.
Disclaimer: These tips worked amazingly for Anna and I, but please bear in mind everyone works differently! However, the Careers Team is here to support you in your career journey!
In this post, we will go through topics, such as finding ways to relax by forming good habits and self-care routines, going for quality rather than quantity, learning not to compare yourself to others and how to beat procrastination.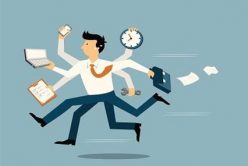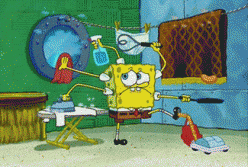 Practical tips for Time Management:
So before we go into how best to study and applying for jobs, it is very important to first know how to manage your time!
I deal with this by creating a calendar and fill in important dates such as deadlines, exams, and also the the closing dates for job applications. This allows to visually see how much time I have to fit things in. I am then able to allocate time to the things in my calendar and also schedule in time for social activities. This helped me to stay on top of everything, but also have time to relax!
---
Finding time to relax:
Finding the time to relax, even for just 30 minutes a day is so important!
Anna's ways of relaxing include:
Physical exercise – for example, going for a walk in nature or going to the gym.
Practicing Mindfulness – for free sessions, you can check out the Calm and Headspace apps.
Writing – whether writing a story or simply putting your thoughts down in a diary, this can ease your mind.
Photography 
Nina's ways of relaxing include: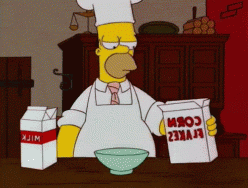 Cooking – my favourite dish at the moment is Chinese style sweet chilli chicken!
Practicing new hairstyles – I love trying different braiding styles on my hair and my friends.
Reading – my favourite book of all time is by Maya Angelou – 'I Know Why the Caged Bird Sings'
Exercise – mainly low impact dance workouts
Catching up on favourite shows – currently my favourite show is Grace and Frankie!
It is important to note 2 things:
We all have different ways of relaxing, so it is important to find out what works for YOU;
It's okay not to feel okay (Jessie J anyone?). If you get overwhelmed and need to talk to someone, different from friends and family, remember that we offer Counselling at our University.
---
Quality vs Quantity: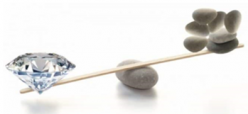 You may have already heard this term, but it really is true!
Directing your time smartly and using efficient techniques will lead to quality results. This is applies to both exam preparation and job hunting!
You may have a friend that has put in 10 hours of study into revision so far and you have only put in 5. However that is not to say that your friend has done more than you! People work differently with different styles and may take longer or shorter to retain and synthesize information.
This is also the same concept when applying to jobs! Applying to a huge amount of jobs does not guarantee that you will get one. All you need to do is send an application form to that one right job for you to get it! Don't apply to 100 jobs and think quantity over quality. Instead, explore your preferences and tailor your approach to each role you apply to. Do not, and we repeat DO NOT… apply to the same roles with the same CV and Cover Letter!
Recruiters can sense the difference between a generic CV, Cover Letter and a personalized one.
---
Don't compare yourself to others: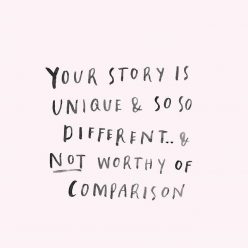 You must remember that we are all different. Focus on making yourself better and reaching your own personal goals that are not influenced by other people.
To help you achieve this mindset, forming good habits is essential. Examples include:
Having a positive mindset when facing heavier workloads.
Sleeping well.
Going out to let off steam and setting aside time daily to switch off.
Anna's example of good habits she has formed:
Not giving in to the temptation of eating junk food when stressed  – it's okay to have a little chocolate, but research shows eating well makes you feel well, both mentally and physically!
Trying to get at least 8 hours of sleep – don't stay up working super late unless it is absolutely necessary; instead, find the time to do your work during the day / evening and go to bed earlier if you have an important day tomorrow.
Feeling stuck? Move, you are not a tree – we all get the feeling of being stuck sometimes; I solve this by taking 5-10 minutes to do something else and distract my mind from thinking about the current issue (e.g. listen to a song, have a snack or just take a quick stroll whether inside or outside).
---
Dealing with Procrastination: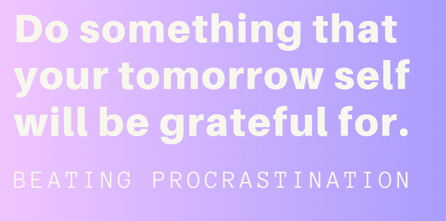 Everyone experiences procrastination, however how you learn to control it and limit its negative effect on your daily life will have a direct influence on you reaching your personal goals.
Truth is, there is never a good time to do something, so you have to create the right moment. And on many occasions you won't feel like doing things, but what separates a winner from a loser is the fact that they do it anyway. Especially on days they don't feel like it.So my advice would be that, getting started with something. Or at least taking one step towards achieving that something.
 Starting an assignment even if you don't feel like it!
Let's say you have an assignment that's due tomorrow, but you don't feel like working on it now. Rather than telling yourself you'll do it tomorrow, just take a moment to, say, start a word document and just lay out any initial thoughts on the structure and content you may have. Or simply read through the brief you've been provided by the relevant academic.
Job Applications:
The same thing applies with job applications. Don't postpone it, just start from somewhere. It could be just taking a moment to think about what experiences you may have and what jobs may suit you. Work towards your goal one step at a time. Any progress you make today means you're further ahead than you were before!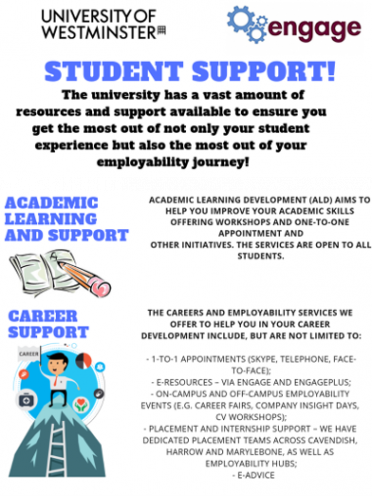 We hope this blog has been useful. Please remember that you are not alone! These can be overwhelming times, but the Careers Team is here to help with your job applications and also the Academic Learning Support Team with your exam prep!
DL: 0207 911 5184  | E: careers@westminster.ac.uk| Website | Facebook | Careers Blog