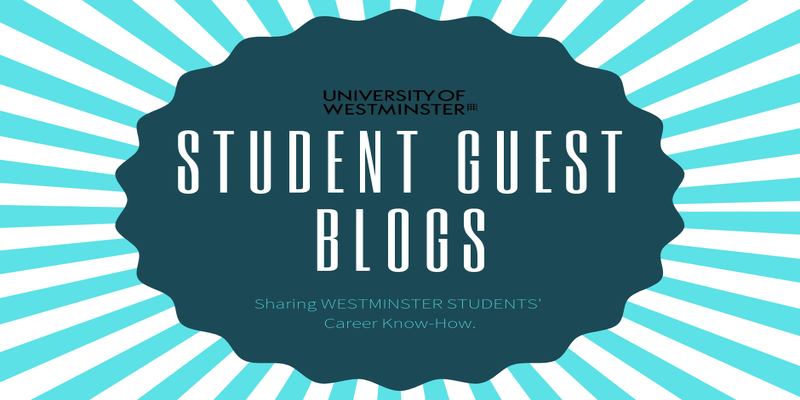 Two weeks ago, we hosted an Insight Day with Goldman Sachs as part of the Westminster Working Cultures London (WWCL) programme and put together all of the highlights in a blog. Today, Haile, a 1st year BSC (Hons) Quantity Surveying & Commercial Management student, shares his experiences as part of the WWCL programme!
We are pleased to say that with this post we are starting a new blog series, where YOU, our students, can share your employability experiences (from participating in a scheme like Westminster Working Cultures to how you prepare for an interview)! Have some blog ideas? Interested in writing for us? Email Anna at careers@westminster.ac.uk with your blog idea and get a chance to shine on the official Careers blog!
For now, grab a cuppa, make yourself comfortable and read about Haile's wonderful experiences and top advice below.
*****
How often can you say you sat in a room with 6 Goldman Sachs employees who handed you direct tips on how to get into their company ? The answer is probably not often. Luckily enough, this was the case for myself and 30 other the WWCL Cohort who attended an Insight Day with Goldman Sachs on 17th April. I didn't know much about Goldman Sachs, but I did know the name Goldman Sachs is renown in the City as a rather prestigious bank, so I set out to make the opportunity most of the event.
💡 How did I prepare for the event?
I've found doing research prior to any employment opportunity always helps. Using their website I looked into a few key factors surrounding their business, such as their various sources of revenue, what kind of positions people hold at the company and what values they deem important.
I also looked around the internet in various other news outlets to pick out additional interesting facts about them that aren't quite as easy to find. Current events surrounding their company, major financial changes to their business model etc are always something that can set you apart from others in the same position to you and always tends to impress.
Conveniently most of this disappeared from my mind as soon as I sat down for the insight day but I still recommend it! 😃
💡 How did I find the event?
Thoroughly informative. The representatives from Goldman Sachs were super friendly to answer any questions we might have had and also happy to dispel myths regarding the intimidating reputation of investment banks. They made us aware of the numerous divisions in their bank which make use of graduates from several disciplines, meaning there is something for everyone at Goldman Sachs.
💡 What was the best part of the event?
Sitting down with a Senior Analyst from the firm, who gave me direct advice on how to improve my CV and discussed what makes a great interviewee. His position requires regularly interviewing prospective candidates so to receive direct feedback and advice was quite something.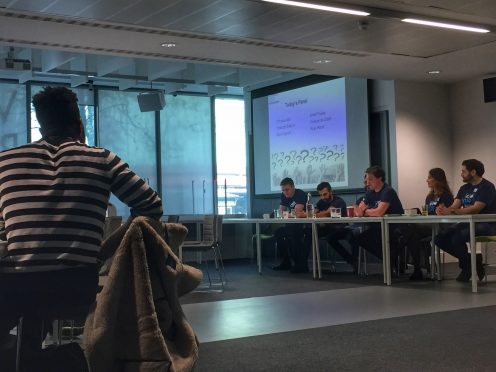 💡 What sort of advice did they give to hopefuls looking to join the firm?
Along with getting the best grades possible, the employees were keen to stress the importance of getting experience where possible to enrich your development and back up your listed attributes. From something as simple as volunteering once a week, to getting valuable experience with other investment banks or an extra curricular pursuit – they noted the importance of providing examples of how you can "back up" the qualities you list on your CV as these are the direct things they will quiz you on.
💡 Would I recommend the Insight day to other students?
Without a doubt, despite coming from a very different graduate school (Bsc Quantity Surveying and Commercial Management) to finance, it was clear that Goldman Sachs are enthusiastic to find a role which suits you. From Humanities to Cyberscurity, there are roles far and wide for those willing to get involved.
*****
A big THANK YOU to Haile for this excellent guest blog! For more information on Westminster Working Cultures London and how to get involved, please visit this page.
And for any careers support, please contact us, your dedicated Careers and Employability Service team!
DL: 0207 911 5184  | E: careers@westminster.ac.uk| Website | Facebook | Careers Blog
Passionate about Student Engagement, Data Management and content creation
Latest posts by Anna Dolidze (see all)