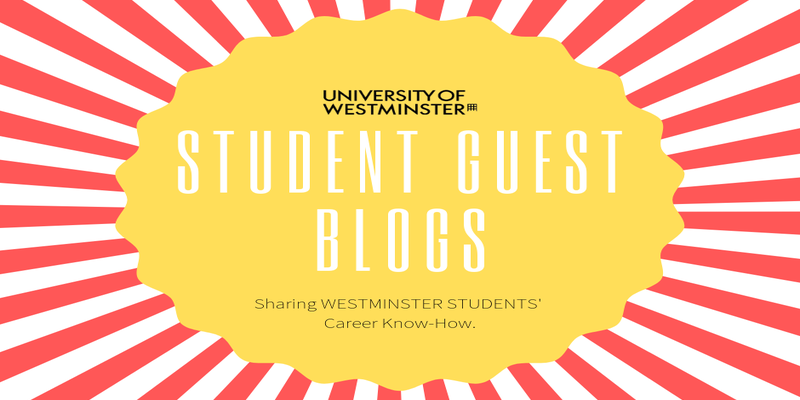 Another Friday, another student guest blog as part of our recently launched new blog series, where YOU, our students, can share your employability experiences! For previous posts, please click here.
Today, the wonderful Danyal Khalik, a Level 6 BA English Literature student, shares his reflections on participating in Westminster Working Cultures Hong Kong.
If you also have some blog ideas and are interested in writing for us, email Anna at careers@westminster.ac.uk with your blog idea and get a chance to shine on the official Careers blog!
For now, grab a nice cool drink, make yourself comfortable and read below for an exciting piece on Danyal's adventures abroad!
*********
What made me apply to Westminster Working Cultures Hong Kong?
Well, if the Uni is going to (almost fully) fund a business trip to Hong Kong, I think it would be kind of a mistake not to apply, don't you?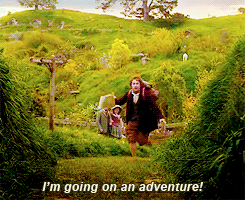 Practically speaking, one reason I joined Westminster Working Cultures (WWC) is to enhance my employability prospects following graduation. We all know that academic grades, even a First class, do not guarantee landing that dream job. But trips like these teach us how to get out there and connect us with those already working in leading companies. In today's socio-economics, having a global outlook is absolutely vital and I believe globalisation is the only way forward. The WWC programme was exceptional since it allowed me to develop this kind of international mindset and learn from professionals through cross cultural communication.
What have I gained from this experience?
It's one thing studying overseas business culture in class (which I think is important, shout out to WBS!) but sitting in a room with industry experts is quite another. The social dynamics, the meaningful conversations and the general atmosphere of being around progressive thinkers (including my fellow students) was inspiring to say the least.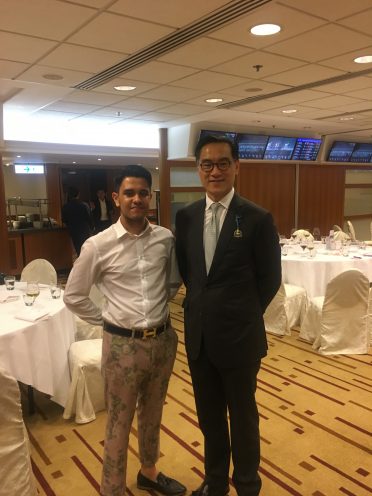 Some of the biggest highlights include: Meeting alumnus Trevor Yang, Managing Director at Jebsen. We enjoyed a visit to the company's main office, learnt about its incredible history and discussed many interesting things. I had no idea, for example, that the concept of Corporate Social Responsibility (CSR) is a big thing in East Asia which offered me with some thoughts on what I can potentially do later on. In addition, Trevor co-hosted a networking event with the Vice-Chancellor at Happy Valley Racecourse so I don't think I could have asked for anything else.
Other insightful visits included an interactive session with alumna Karen Lau, Marketing Lead at Robert Walters. We all know that updating our LinkedIn account is a must. But what's the next step? How does one effectively utilise, navigate and network in the best possible manner? After all, LinkedIn is not just for showing off our accolades, there's more to it than that! Karen taught us precisely how to do this and I'm already starting to see better results. I'm just as grateful to Frances Moffett- Kouadio from the British Consulate. Following Hong Kong's political transicion to China, it's interesting to know how trade is conducted in/ out of Hong Kong… and the list can go on; within a space of, literally, a week, we met too many people doing too many great things and I'm just sad it had to end so soon.
But what I was expecting in the very least is to come back having made so many personal connections and friends. The Westminster Working Cultures (WWC) team are very accommodating and welcome applications from all courses – even the odd subjects taught at Harrow (just kidding). Whether it was exchanging ideas in a formal setting or going out for a dinner with, for example, a final year Law student, or a second year studying Marketing or even a freshman in Architecture, these are all friendships that we've been able to build upon. So if you think this trip is geared towards WBS students or is not 'suitable' for your course, don't think that and apply anyway. I did and it paid off!
Why Hong Kong?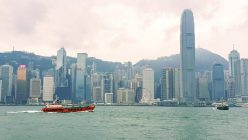 Hong Kong has historically and to this day even known to be unique in many respects. Being an ex-colony of Britain (they only gained independence as recent as 1997), I noticed how there are elements of British culture woven in the society whilst still maintaining its traditional customs of the East. As someone, who believes in the importance of travelling and learning from new cultures, especially to places that are geographically distant, I was thoroughly impressed by almost everything I saw.
Last summer, I was fortunate enough to complete an internship in Tokyo, Japan. Though I stayed there for much longer, it was still a fun exercise fun to compare the two societies. Both have exceptionally hard working citizens – something I think is ingrained across Asia. The foods are equally just as mouthwatering and the skyscrapers are enough to make you want to move to either city. The most obvious difference is Hong Kong is a lot less homogenous, which makes things easier for Westerns but both cities are places you should add to your bucket list if you haven't already.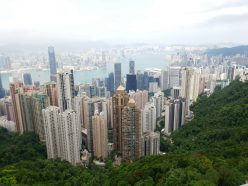 Now go for it!
If you have not applied to WWC, I highly encourage you to do so when applications open again. If you have exams and assignment deadlines, don't worry. I had my dissertation submission approaching and I actually submitted an essay whilst looking across the skyline from the 25th floor. Given that our days were so structured, we all improved on our time-management skills. So in retrospect, I can firmly say that I expanded my global networks and outlook, made lasting friendships and created memories that I will look back upon and feel motivated by.
*********
A big THANK YOU to Danyal for this insightful blog on what it is like to be part of Westminster Working Cultures Hong Kong! If you are still not sure about how this programme works, you can connect with Danyal, who would be very happy to answer questions on WWC from a student's perspective, interning abroad and anything else related!
Instagram: @danyal_a70
LinkedIn: Danyal Ahmed Khalik (ダニエル)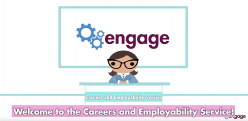 And remember that the Careers Team is here to help you with succeeding in your employability journey! You can find our contact details below:
DL: 0207 911 5184  | E: careers@westminster.ac.uk| Website | Facebook | Careers Blog 
Passionate about Student Engagement, Data Management and content creation
Latest posts by Anna Dolidze (see all)