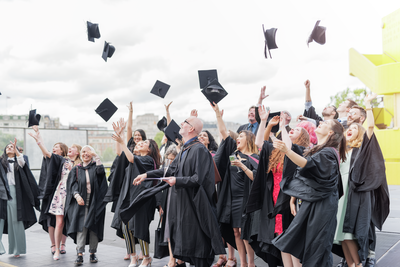 When you graduate, you can keep accessing our services, support and resources for a further three years.
Whether you're applying for your first graduate job, thinking about a career change; or perhaps you're considering to undergo some further study, we can provide valuable information and support to help you plan your next step.
If you are applying for jobs, internships or further study:
You can get your CV or cover letter checked by sending it in via 'Ask A Question' on Engage!
You may benefit from speaking to a Careers Consultant in a one-to-one appointment (face to face, phone, Skype)
Perfect your interview skills with the Interview Simulator
Don't forget, there is also plenty of online careers support just a click away on Engage Plus! With hundreds of videos, podcasts, and articles you can get direct advice on key topics that you might have questions about.
If you already have a job or internship:
Good luck!
Latest posts by Career Development Centre (see all)