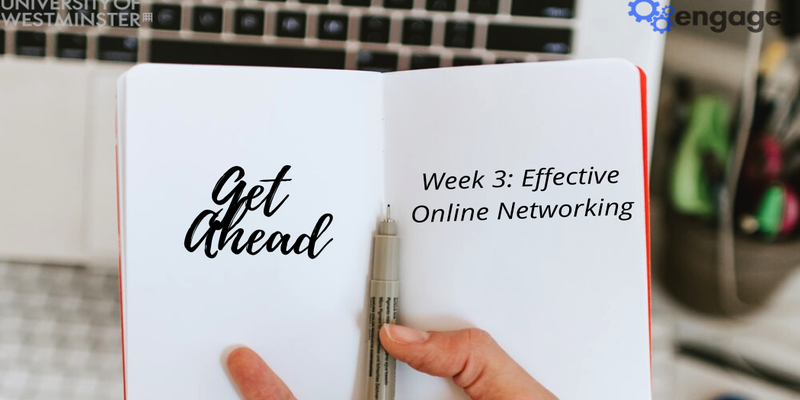 Another week, another post as part of the #GetAhead blog series we are introducing to inspire you during this new period of distant working and e-learning. This time we are looking at effective online networking. The post was written by one of our own career consultants, Iram, who supports the School of Architecture and Cities, School of Applied Management and School of Computer Science and Engineering. Enjoy!
***
Online networking etiquette or netiquette as it's also referred to is extremely effective way to build your network, make contacts and ultimately find jobs…if done correctly.
If you don't have a Linked in profile by now, then you really ought to make one. It's the number one way of communicating with companies and professionals, staying up to date, searching for jobs and increasing your professional contacts. Find further advice on here and here.
Today's blog is however around how to network online effectively by approaching professionals. The concept is largely based around informational interviewing whereby you contact professionals in industry you have researched using Linkedin and even the wider web, whom you wish to speak with in order to inform your thinking about certain careers, industry information, and increase your knowledge. In short you request politely for their time for a call or meeting.
The essential thing to remember here is not to outright contact a stranger for a job but rather to be interested in them as a person, their career, their industry, their company for example. The idea is to gain their attention and ideally get them to commit some time to you (ideally in person) however that's not possible at this given time.
It can however be done via the telephone or Skype. You should prepare some questions you wish to ask before arranging a time to talk.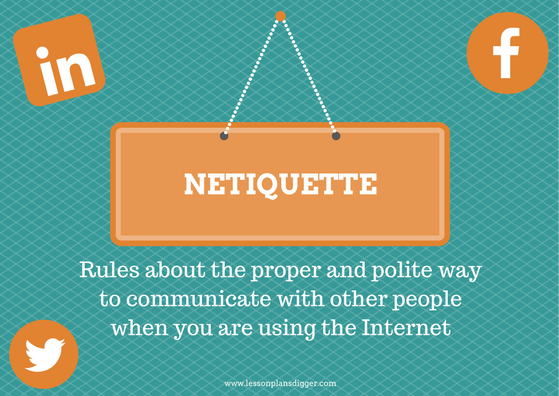 🌟 Top tips: how to start 🌟
Some tips in sending that initial linked in message or email include:
• keeping it short simple and concise (employers don't have time to read waffle)
• Introduce yourself and explain why you are reaching out
• Make sure you have researched their profile and background career history and explain why you would want to speak with them
• Check for spelling and grammatical errors – remember first impressions!
Send away and wait to hear back! Don't be upset or disappointed if you don't hear immediately – we all have busy jobs and lives and lots of emails coming in daily.
Perhaps chase it up one or two more times (do not spam) and then move onto another professional if you don't hear back. Equally don't be disappointed if they reply to say no or that they cannot offer you a meeting or call. Someone somewhere will have time for you and will appreciate the effort and initiative you've taken to contact them.
It's worth making you aware at this point also of the University's one off Ask-A-Mentor service where you can request to be put in touch with a mentor we have on our books willing to speak to students for a one off meeting. More details at the end.
🌟 Reaching out: an example 🌟
You may be thinking okay but what exactly do I write in my email or Linkedin message? Don't worry, many students are in the same boat and once you get the hang of what to write, it gets easier each time! Since this is a speculative approach, something along these lines could work:
'Hello,
My name is Iram Sial and I'm due to graduate from the BA Real Estate course at the University of Westminster. My aim is to become a Chartered Surveyor and I am currently trying to gain more information about what is involved in entering the field. Your profile has attracted me due to the fact you have had an impressive and successful career since you graduated at University of Glasgow and the fact you work at Savills, which is a company I am interested to apply to.
I wonder whether you may have 20 minutes or so for a phone or Skype call where I may know more about you and your career background and gain some invaluable knowledge from you about the industry and profession. This would give me greater insight and I would really appreciate your time.
I look forward to hearing from you.
Regards,
Iram'
Once they respond, set up a time, prepare your questions and once you've spoken with them, ask to add them onto linked in and for any referrals. You then have access to their network can ask for introductions and hopefully stay in touch. Don't forget to send a thank you email.
An ideal scenario is that they like you and offer to help you themselves by seeing if they can arrange work experience or an internship or ask you to send your CV to them.
🌟 Alternative speculative approaches🌟
Some other tips – in case you cannot contact via messages in LinkedIn (many turn this setting off) try searching in google to pick up a direct email address – you'd be surprised how much info stays on the net. Failing that call the company switchboard and ask to clarify the email address of the individual (this may or may not work).
There are some more samples of speculative approaches albeit for work experience specifically on the Prospects and Targetjobs websites.
You can always book a 20 minute short consultation with a careers consultant to run your message/email/letter looked at before sending.
Get approaching and build your professional network! Good luck!
***
A big thank you to Iram for sharing various ways of acing online networking. We hope you find this useful and tune in again next week for another post as part of the #GetAhead blog series! 
E: careers@westminster.ac.uk| Website | Facebook | Twitter | Instagram |Careers Blog 
Passionate about Student Engagement, Data Management and content creation
Latest posts by Anna Dolidze (see all)