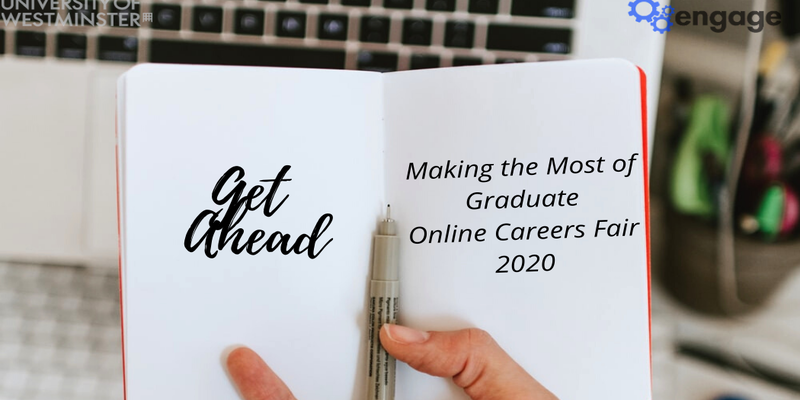 Another week, another post as part of the #GetAhead blog series we are introducing to inspire you during this new period of distant working and e-learning. This time we are looking at how to make the most out of the upcoming Graduate Online Careers Fair. The post was written by one of our colleagues in the Recruiter Engagement Team, Kristina, who has extensive knowledge in employability, International Liaison and Communications. Enjoy!
***
Try to take a guess: what do the 'Avengers End Game' movie, a map of world languages, COVID19 and the Voice UK have in common?
It does look rather random in the first sight, doesn't it? There is a connection – all these images are connected to businesses which recruit talented individuals to their graduate roles, and their representatives will be attending the University of Westminster's Graduate Online Careers Fair 2020 this Thursday, 23rd April, from 11am – 5pm.
Behind 'Avengers End Game' is the Bafta and Oscar winning creative studio, Framestore, which offers a range of visual effects, production, direction and post production services.
ONCALL Interpreters & Translators is a world leader in quality interpreting and translation service and will be present too.
You might have guessed that the virus represents GlaxoSmithKline (GSK), a global company delivering billions of healthcare products every year and currently supporting global efforts to tackle the COVID-19 pandemic and protect the safety of our people.
And finally, behind the VOICE UK is ITV Studios, a creator, producer and distributor of world-leading programmes that people can't get enough of.
And these are only a few of the recruiters who will be keen to speak to you about your career aspirations at the online careers fair on 23rd April.
So why should you attend the online careers fair?
We have a range of employers attending the Graduate Online Careers Fair – from small to large, from the UK and beyond. They are attending the fair because they want to recruit University of Westminster students. The online fair is an opportunity to engage directly with recruitment coordinators and hiring managers, get advice about successful applications, network and, when vacancies open again, proceed in making informed applications.
A series of webinars with live Q&A will also be available on the day of the fair. Please see here for more information as they may be of interest and relevant to your background. Exact times per webinar will be updated soon; each webinar will be around 30 minutes with a 15 minute Q&A.
Make the most of this opportunity!
How can you best prepare for the fair?
In order to best prepare for the fair we advise you to register and set up your profile one day before the fair begins, on 22nd April. You can review and research all the companies and prepare your questions so as to be ready to engage with employers on Thursday 23rd April. This video helps you to prepare for the fair so you can get best out of it. We have also put together a useful Top Tips (pdf) overview.
Practice your pitch
Just like at a physical event you want to make a great first impression and stand out from the crowd.
Research participating employers – make a list of the employers you want to meet and spend some time learning about them. Each employer will have a virtual booth with all their information that you can visit. On the day of the fair they will be available for a live chat between 11-5pm. However please check individual booths for actual engagement times as these may differ per employer.
After your research prepare some questions you would like to ask – no employer wants to hear "What do you do?". Think also about how will you introduce yourself. Why are you interested in the company? What type of position are you seeking? How is your previous work experience relevant? What questions will you ask employers?
It is important to have your profile set up as employers will have access to this and to have an updated version of your CV as they may ask for it at a later point.
Make sure your technology is ready to go
Log in before the event to make sure your device is capable of supporting the virtual fair. There will be an opportunity to have either text based chats or video chats with employers, whichever works best for you.
Careers service support
We have our dedicated team of careers advisers available throughout the event to offer advice and guidance and help you find jobs, internships and resources. There will be also careers colleagues answering your questions about the Westminster Employability Award. To have a chat with careers team please visit University of Westminster Employability booth.
Finally, please engage with us via social media #WestminsterEmployability and #OnlineGraduateFair2020.
We very much look forward to seeing you on Thursday!
***
A big thank you to Kristina for this insightful blog on the upcoming Graduate Online Careers Fair. We hope you find this useful and tune in again next week for another post as part of the #GetAhead blog series. 'See you' at the fair!
E: careers@westminster.ac.uk| Website | Facebook | Twitter | Instagram |Careers Blog 
Passionate about Student Engagement, Data Management and content creation
Latest posts by Anna Dolidze (see all)