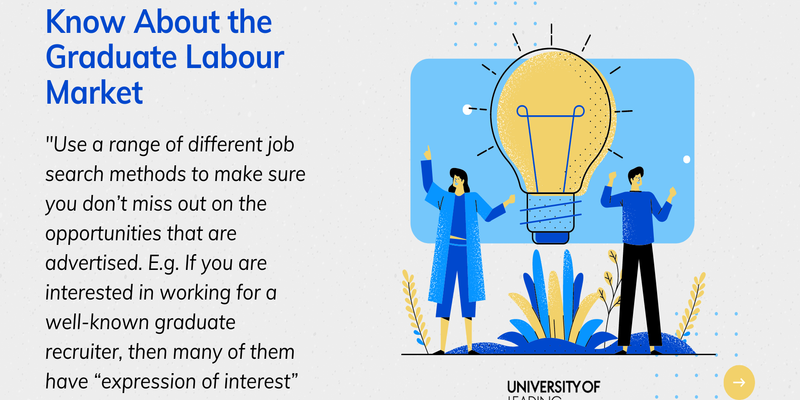 💡

The graduate labour market at a glance
Every day there is a wealth of new information about the economy to take in, and you are probably thinking that it's going to be very challenging to get a graduate job at the moment. Whilst this is likely to be the case for some sectors – hospitality and aviation spring to mind – it doesn't mean that there are no graduate jobs being advertised. What the situation does mean is that you need to be creative about the way you look for opportunities, flexible about what you do in the short term, and prepared and ready and to make the best possible applications when opportunities do come up in the field you want to work in – whether that's in 3 months' time or later on.
💡

Who's recruiting graduates?
For those of you in our Class of 2020, there are some current opportunities available, and there is also some graduate recruitment taking place with a slightly later start date such as early 2021.
For those of you just entering your final year of study, there is still some uncertainty regarding the plans of graduate employers for hiring graduates in 2020-21. Usually at this time of year, larger graduate recruiters have set their targets, and some of them would have already opened up their online application systems for students looking to start work in Autumn 2021.
In fact, a number of organisations are already recruiting. These include Teach First and Goldman Sachs. In addition, a good number of graduate recruiters are expecting to provide more information in September/October, e.g. PwC, NHS, IBM. If you are interested in working for a well-known graduate recruiter, then many of them have "expression of interest" e-mail lists you can join on their web sites. By signing up, you will be alerted to opportunities and deadlines when they become clearer, so it's a good idea to do this.
💡

Further tips
It's widely thought that smaller companies will be generally harder hit in the downturn than the larger employers. So, use a range of different job search methods to make sure you don't miss out on the opportunities that are advertised.
Check out our job search advice and arrange an appointment with one of our Careers Consultants to talk about your strategy if you need further help.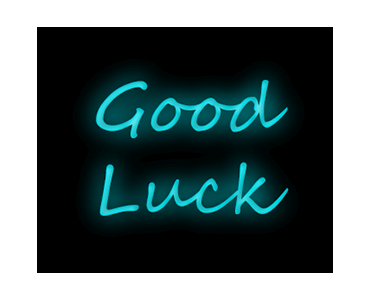 ---
☞ Big thanks to Tracey Wells, our Careers and Employability Service manager, for writing this blog post. We hope you find it useful in getting started with your graduate job hunt.
Please be reminder that if you need careers support, your Careers Team is only an email / a message away!
E: careers@westminster.ac.uk| Website | Facebook | Twitter | Instagram |Careers Blog 
Passionate about Student Engagement, Data Management and content creation
Latest posts by Anna Dolidze (see all)