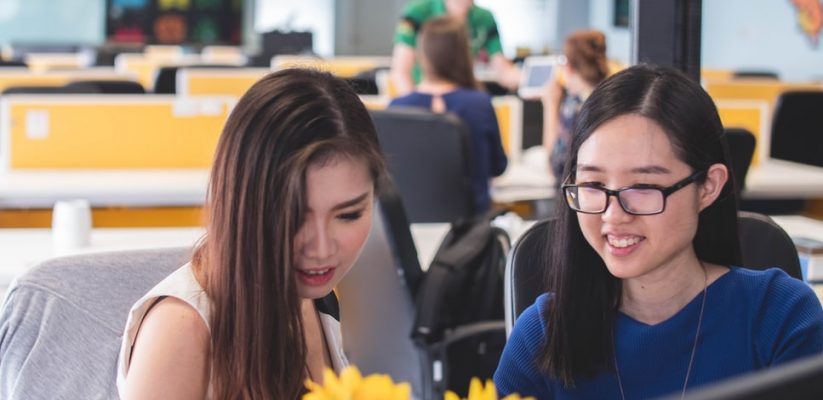 With the support of the Student Volunteering Services, part of the Careers and Employability Service, each year, hundreds of Westminster students volunteer to support charitable causes that matter to them.
So, why volunteer? Are you keen to enhance your skill set? Would you like to expand your network? Do you want to make a difference to your local community? These are just some of the benefits of volunteering, read on to find out more!
Volunteering enhances your employability 
There seems to be a century-old debate as to which is more important: work experience or education. The answer lies somewhere in the middle. Whilst subject specific knowledge and a degree alone is no longer enough, volunteering can complement your studies and enable you to gain essential work experience in a real-world voluntary setting.
Equally, do you know how to write a winning CV or application form? Are you able to present yourself successfully at interviews? Rest assured, the process of applying for volunteering opportunities will become second nature and a valuable basis for future placement or graduate applications.
You can make a difference!
Let's be honest: within the digital arena, we have all posted, shared and tweeted our thoughts in support of various causes, in the hope of making a difference. There is, however, no easier way to make a positive impact, than signing up as volunteer.
Combine your interests with career development 
Enjoy editing photos and writing content? Volunteer as a Digital Marketeer. Keen to share advice and knowledge with others? Volunteer as a mentor. Eager to socialise and meet new people? Volunteer as an Events Assistant. Through volunteering, you will not only spend more time doing what you love, but concurrently will be enhancing your employability in a professional working environment. Now that's a win!
Likewise, as the graduate market is becoming increasingly more competitive, coupled with the impacts of Covid-19, it is fair to say that volunteering is not only enjoyable, but a worthwhile opportunity to develop and evidence your skills, as well as to minimise any gaps.
Volunteering widens your network!
Through volunteering you will often be interacting with professionals who just happen to know … yes, you guessed it – other professionals! Even if you are volunteering in a sector unrelated to your chosen career path, don't underestimate the value of your professional connections in enabling you to approach the 'hidden' jobs market!
Test drive a career and gain focus
Use volunteering to discover, within a no-pressure environment, whether a role or sector, is right for you! Even better, there is no limit to how much you can volunteer, meaning that you can try out a range of different roles or even sectors, so that you are better informed when it matters most!  If, at the end of the volunteering, you decide that it's not for you, you can strike it off your graduate job search list!
Volunteering is good for your wellbeing 
Whilst Volunteering undoubtedly makes a positive impact to society and the wider community, it can also boost your mental health!
If you want to settle into student life at Westminster, then consider volunteering! Through volunteering, you have the potential to make new friends, learn more about yourself and support your local community.
What next?
Join the Student Volunteering Services, part of the Careers and Employability Service, for our first ever Virtual Volunteering Fair, taking place on Wednesday 7th October 2020, from 12:30 – 2:30pm! More than 15 different community and voluntary organisations are due to attend. Organisations that will be attending include: African Child Trust, CoachBright, Headway East London, Human Appeal, Housing for Women, KSS CRC, Leonard Cheshire, and One Westminster. To find out more and book your place visit Engage.
Get in touch!
The Student Volunteering Services are available online and ready to answer your queries – send us an email or book an appointment via Engage!
Latest posts by Liam Hart (see all)