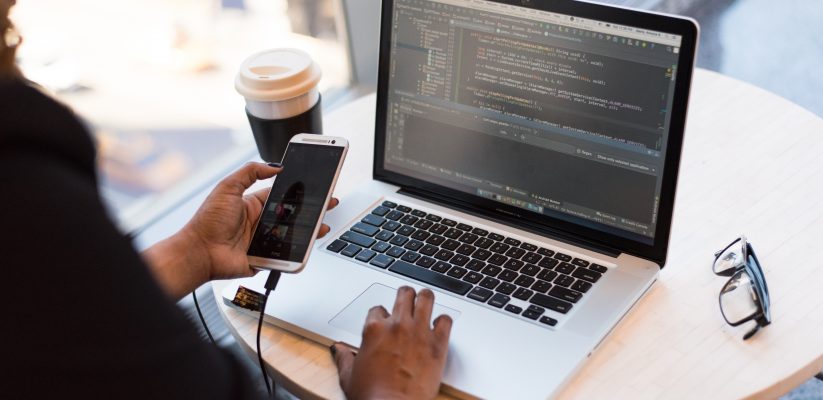 Employers want certain skills and value some above others. Here at SecureTeam we have worked closely with tech employers, offering infrastructure testing, and have got an insight into the skills that employers are really looking for. The skills we cover are a mixture of hard skills, these are measurable abilities and soft skills, which help you integrate into your workplace and work effectively with others, both hard and soft skills are vital in a workplace environment.
We will discuss 4 of the top areas' companies are looking for, what they entail and why businesses are looking for these particular skills.
Coding & Programming
For most people coding and programming are completely alien and you wouldn't anticipate that there would be transferable skills but that's where you'd be wrong. The key skills possessed by coders, minus the actual coding, are;
● Attention to Detail – One minor error or mis-type could bring a whole project to the ground,
● Problem Solving – Things don't always go to plan and whilst there are resources that you can pull from each project is slightly different, so being able to think on your feet is vital!
● Communication – This is a big one as programmers will have to explain and discuss their work with people who in many instances are coding illiterate, so being able to effectively explain in a way that can be understood is a big part of the role,
● Inquisitiveness – This can be seen as being able to develop methods and ways of doing things to make them more efficient, the old adage of "Work smarter not harder" is very much based around this and can be seen throughout the coding world.
Big Data Analysis
Data is one of the biggest indicators of business performance and will often govern the plans and future projects. On most social media forums you will constantly see individuals using statistics to back up their points, no matter how correct or incorrect they are and that's exactly what business leaders do too, it's just in a more professional way. The overall benefit of the handling of big data is that it is cost effective for the business and will either maximise profit or minimise loss.
The skills involved in Big Data Analysis are;
● Critical and Creative Thinking – Do you think outside the box and come up with creative solutions to your problems?
● Strong Communication Skills – Being able to verbally and visually communicate your findings is very important otherwise why do the work!
● Attention to Detail – Leaving no stone unturned as you may miss something that is potentially game changing for your business.
● Microsoft Excel – Generally is the tool of choice for data manipulation so being savvy will help you in the long run.
Social Media Experience
When you think of social media you most likely think of Facebook, YouTube and Twitter, they are arguably the market leading brands and Facebook is one of the oldest forms of social media but there are many more and each have their own abilities and demographics. No matter what you end up doing, the company will have a social media presence, for advertising, brand awareness, customer engagement and website traffic generation.
Skills that come with social media vary but generally you'll have some of the following;
● Graphic Design – A grasp of design is a big skill in social media and can be transferred in to other areas, especially within digital marketing
● Copywriting – Good writing skills can entice sales so copywriting is a big tick next to you
● Content Optimisation – Making your content the best it can be is a massive plus
● Adaptability – With the different social media platforms you have to adapt your approach to each one.
These are skills that can be easily transferred and developed so if you are in possession of these via hosting your own blog, running social media pages or creating content then make sure to mention them in a way that will assist you in the role.
Project Management
Project management doesn't necessarily mean having experience being a project manager, it can simply be seen as being the main driver of a project and many of these skills can be developed without you being aware, for example, if you're normally the one who is driving things in a group project then you can say that you have project management skills. The skills that you will have are;
● Planning – You have to plan a project to manage it
● Ideation – Creative thinking is a massively transferable skill
● Communication – You have to be able to communicate in order to manage
● Time Management – Don't allow yourself to get behind
In conclusion, jobs are looking for people with experience in these areas but there is also a huge overlap of skills, so when it comes to the job hunt break down your experience into the basic skills and talk about them on your CV, covering letter and in interviews, if you add context to them it can make you really stand out in a crowd.
Many Thanks to SecureTeam for this great guest blog! You can find out more about them here: https://secureteam.co.uk/
Latest posts by Liam Hart (see all)