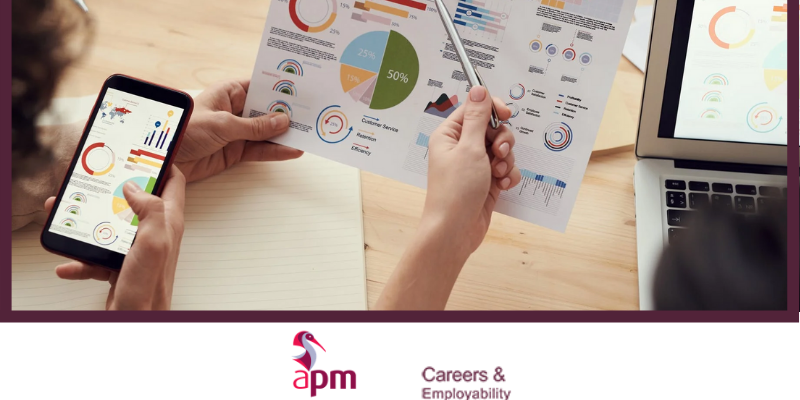 Hi. If you're reading this you may be looking for seeking tips on how to stand out in the job market during these extraordinary times. No single approach will guarantee success, but here's what I'd do if I had my time again (apart from seeing a lot more of the careers and employability team at university).
Self-reflection
Take time to think about who you are. It might sound obvious but many don't do it. What are you good at? What do you enjoy? What doesn't come so easily to you? What are your values? Want to work in a large business or a small one? These are the questions that are worth asking. It's also worth talking to your friends about how they perceive you. There are usually one or two surprises.
Want to be a project manager/project professional? You'll likely have a good set of leadership, communication, negotiation and organisational skills. That doesn't mean that introverts needn't apply. I know many senior project leaders who are introvert by nature.
Research and network
Once you've got a clear sense of who you are and what motivates you, it's time to focus down on roles and sectors that fit your aims. Use the careers service, as well as building your LinkedIn profile. Follow companies, reach out to recruiters, engage with people doing roles that you want to do.
Golden rule – never just apply for graduate schemes. There are plenty of other roles that will develop you in a similar way but which are not badged as graduate schemes.
Evidence the skills
You may have missed out on your internship or work experience thanks to lockdown, but think about the other ways you can show your skills – volunteering or organising online events are just two examples. If you have work experience, remember that there's no such thing as irrelevant experience. It's just a question of explaining how those experiences mirror the skills the employer is looking for.
Look at MOOCs
Money can be tight right now, but help is at hand. Massive open online courses (MOOCs) are a great way to build knowledge in an area, for little or no money. FutureLearn and Coursera are two of the more popular platforms but there are plenty of others. If project management is something that interests you, take a look at this FutureLearn course – it's a very popular one.
APM Networks
If you've got six months or more until the end of your degree, then congratulations. You're eligible to apply for APM's free Student membership. This plugs you in to the two key benefits of engaging with a professional body like APM – knowledge and networks.
It's not about the subject studied
Every employer wants to hire the best person for the role. The best people are the best because of who they are, not what they studied, and so come from a huge range of subject backgrounds so if you're worried about your humanities degree disqualifying you from companies that appear to be very STEM-focused, don't be.
Many thanks to Caspar for writing this blog for us; we hope you all find it useful! Caspar Bartington is Head of Volunteer and Education Engagement at Association for Project Management (APM), the Chartered body for the project profession.
————————————————————————————–
If you need careers support, your Careers Team is only an email / a message away!
E: careers@westminster.ac.uk| Website | Facebook | Twitter | Instagram |Careers Blog 
Passionate about Student Engagement, Data Management and content creation
Latest posts by Anna Dolidze (see all)