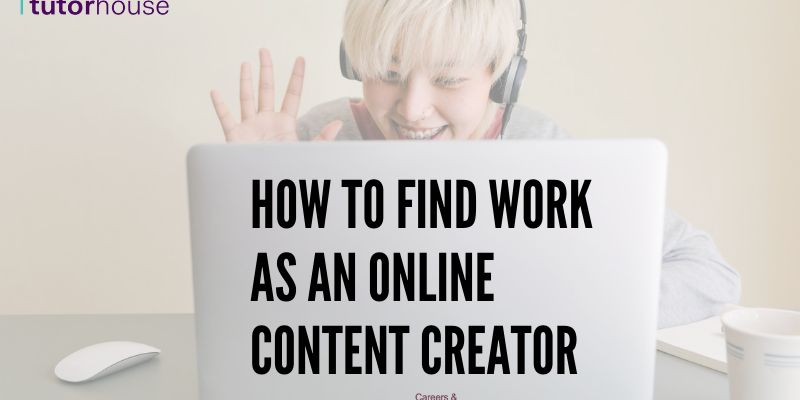 When I graduated from the University of Bristol in 2019 with a degree in English Literature, I had absolutely no idea what I wanted to do. I'd always loved writing and reading but I didn't know much about the careers my degree could lead to.
Like so many recent graduates, I found myself unemployed in early 2020. I moved back in with my parents and began manically applying for jobs online.
As I'm sure many others can relate to, I found the job search incredibly tough. Because I wasn't sure what I really wanted to do, I found it hard to show the skills necessary for all the varied jobs I was applying for and I was searching on so many different job sites it was impossible to keep track.
The breakthrough for me came when I sat down and thought about what skills I actually possessed, what I enjoyed doing in my own time and where that could lead me. Personally, I really enjoy learning new things, I love creating content for others to see and read and I knew that I was skilled at writing and researching from my degree.
From here, I learnt about online content creation and the careers that stem from this, such as becoming an SEO (search engine optimisation) specialist, a copywriter or a social media manager. This helped me to narrow my search; I started looking for roles titled Social Media Intern or Content Writer and pretty soon I secured an internship with an online tutoring company.
I'm now six months into my role as Social Media Manager and SEO Specialist at Tutor House. I write content for our website and blog, design marketing campaigns and create graphics for our social media pages. I get to use the writing skills from my degree and also learn new skills in website design and optimisation that I never thought I'd be qualified for as an English grad.
💡 Tip1: Think about where you're looking for jobs
I found my internship on LinkedIn and I'd recommend it as one of the best sites to find job opportunities. Almost all companies have a LinkedIn profile and are likely to post their vacancies there too. If you're really interested in working for a particular company, you could even find their talent manager and send them a message to see if they're hiring.
Because you're able to create your own profile, employers can actually find you without you even having to look for them. Set your LinkedIn status to looking for work and you're likely to be contacted by recruiters.
For jobs in SEO and online content, I'd recommend using more niche job sites such as Work in Startups or Escape the City. Almost all companies are using search engine optimisation now – and if they're not they soon will be – and this is especially true for startups and newer businesses looking to move up the Google search results page.
💡 Tip 2: Narrow down your search results
When I first started applying for jobs, I'd type in broad terms like 'publishing assistant' or 'journalism'. This isn't necessarily a bad thing and jobs will still come up, but they tend to be the ones that say 600 applicants have already applied. I was searching for careers I thought made sense with my degree and I wasn't thinking creatively.
So think about your skills and how you can turn these to your advantage. You're not just a History graduate, you're a strong written communicator who's skilled in researching and storytelling. Once you're armed with your skillset, start searching for words which apply to this. If you're a keen writer, search for 'online content writer', 'SEO content writer' or 'digital copywriter'. If you want to do something more visual, try 'social media intern' or 'social media assistant'.
You'll soon pick up on the words employers use to advertise the jobs you want. You can set up alerts for these on LinkedIn so that whenever a job pops up, you'll be ready to apply.
💡 Tip 3: Tailor your CV to the exact job you're applying for
You want your skills to be obvious and easy for the employer to tick off against their job specification. For online content creation, it's great to talk about editing, written communication and any experience you might have with content management systems like WordPress. Companies love extra skills like drawing or photo editing, so if you've got experience using Adobe Illustrator or Photoshop then highlight this!
Including keywords from the job description is not only a great way to signpost that you've got the right experience, but is also useful if your CV goes through a computer before it reaches a human hiring manager. Some companies use applicant tracking systems which filter out any CVs that don't mention the key skills they're looking for.
Best of luck with your job search!
————————————————————————————–
Many thanks to Laura Reid for writing this blog for us; we hope you all find it useful! Laura is the Social Media Manager and SEO Specialist at TutorHouse.
Please be reminded that if you need careers support, your Careers Team is only an email / a message away!
E: careers@westminster.ac.uk| Website | Facebook | Twitter | Instagram |Careers Blog 
Passionate about Student Engagement, Data Management and content creation
Latest posts by Anna Dolidze (see all)