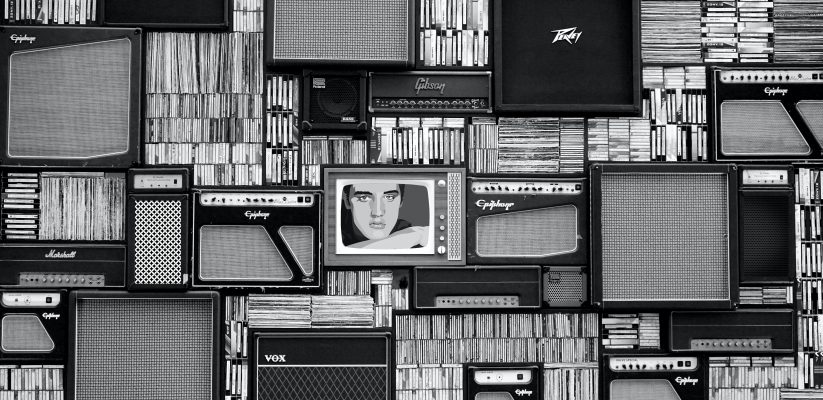 It will soon be time to go back to Uni and many media and TV students will be looking forward to another academic year, or their first if they are freshers. Whether it's your first year or your final year, you need to be thinking right now about what you can do to boost your chances of securing a career in the creative industries when you graduate.
The saying goes, it's not what you know, it's who you know. Well it's both in the media industry – but who you know is particularly important. Contacts can help you get your first job. And they can help you get better jobs after that. So how do you make contacts? Well the first challenge is finding them…
Sourcing Contacts: Five Top Tips 
 (1) Be Alert! Contacts are all around you. If you're a student and have any sense you'll be heavily involved in a University TV Society or student newspaper. It's likely one of your peers has been able to secure some work experience. Ask your contact for their contact. But make sure you repay the favour at a later stage – it's all about keeping your sources sweet!
 (2) Ask around! Normally someone you know knows someone. Your mum's hairdresser's cousin's dogwalker's friend is a potential contact – if they work in the media. So is someone in the media who went to your college, university or school at some point in the last fifty years. Track them down and befriend them!
 (3) Be organised! Create a table in Word or Excel for your contacts with their name, title, e mail and phone number (yes you will probably have to try speaking to them to get on their radar) and their 'status' ie when you last contacted them, what happened etc. This table should evolve as you find and get in touch with more contacts. In about forty years' time it should be massive!
 (4) Watch the credits on the TV programmes you like! Keep an eye out for the following people; the producer, the series producer, the head of development and the production manager. These are potential contacts, but you need to watch out for the name of the production company at the end of the credits so you can trace them
 (5) Mine the internet! All the major media companies have easy to find websites which will help you contact potentially helpful people you've spotted in credits. The website will also probably have a recruitment or work experience email address on the home page. Send in your CV – just don't hold your breath waiting for an answer! And LinkedIn is a very useful people finding site. You can get enhanced membership for free for a month which allows you send out loads of contact requests – do it! The more seeds you sow, the more chance you have of blooming!
———————————————————————————
Thank you to Julian from Direct Productions for writing this blog. We hope all of our students find it useful.
If you need careers support, your Careers Team is only an email / a message away!
E: careers@westminster.ac.uk| Website | Facebook | Twitter | Instagram |Careers Blog 
Passionate about Student Engagement, Data Management and content creation
Latest posts by Anna Dolidze (see all)