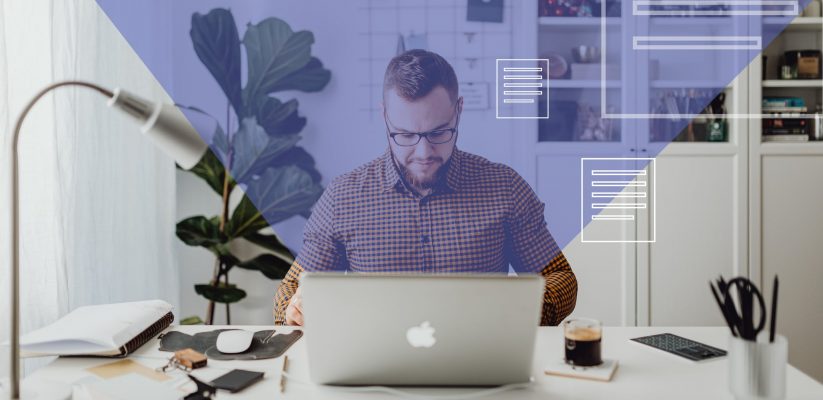 *By Julian Dismore: TV Series Producer and Media Skills Trainer*
Despite doing economics at Uni, when I graduated in 1987, I decided I wanted a career in the media rather than the world of finance. I get bored very easily…
Job hunting was very different back in the day. I had to write applications to TV companies on a typewriter and post them! It was a very slow process. Nowadays it's much easier to contact potential leads in the media industry via e mail – but many more students are competing to get precious jobs and work ex positions, so what should your introductory e mail say?
Here are the headlines…
·         Put yourself in your contact's shoes! They are busy and quite possibly stressed trying to hit a deadline. So be politely succinct – focus on "what and why"!
·         What do you want (ie work experience / a runner position)
·         Why should they give it to you? They are not a teaching institution, they're going to want you to be productive from day one, so what skills and experience do you have that will convince them you can help their team?
More tips…
·         Avoid spelling errors and grammatic mistakes. The Media industry is all about detail, facts in scripts, postcodes, phone numbers etc have to be correct – if you can't even spell your intro e mail correctly that's a bad sign. It will probably get deleted.
·         Avoid clichés – "I'm a keen and enthusiastic individual"
·         Write professionally – avoid 16 year old fan mail terms like "I love your show"
·         By all means mention your YouTube videos – it shows you've learnt how to direct and edit, which demonstrates your enthusiasm, but your videos probably won't get looked at and those skills won't be employed in entry level positions!
·         Boost your chances of success by asking the person you're e mailing to forward your message to any of their contacts who might have work ex openings.
·         At the end of your e mail say "Please can I come and see you for advice?" If you meet them face to face and charm them, a work ex opening might suddenly crop up!
·         You are not the centre of their world! They are so busy they might not even open your e mail. Follow up with a phone call – don't be shy!
·        Personalise your emails to specific individuals and companies whenever possible; that will boost your chances even further.
·         But if you do have time to personalise some of them to specific individuals and companies that will boost your chances even further.
For more media advice blogs go to https://www.directproductions.co.uk/blogs
Good luck!
Please be reminded that if you need careers support, your Careers Team is only an email / a message away!
E: careers@westminster.ac.uk| Website | Facebook | Twitter | Instagram |Careers Blog
Passionate about Student Engagement, Data Management and content creation
Latest posts by Anna Dolidze (see all)