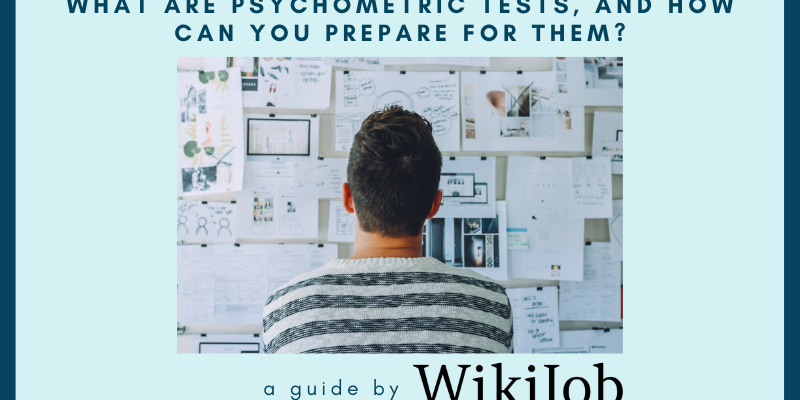 Psychometric tests play a crucial role in the recruitment process. Once considered a quirk, the growing use of data analytics (and the mainstream availability of psychometric tests) means that more businesses than ever before are using psychometric testing to inform their recruitment decisions.
Employers can gain accurate insights into potential candidates' literacy skills, comprehension, motivational drivers and general personality thanks to psychometric tests.
With this information, the employer can feel confident in their hiring choices. They can predict how an employee could cope with the work and analyse if that person is likely to fit in with the existing team.
Considering an average recruitment campaign could cost an employer approximately £50,000 for each new hire (incl. salary), it's easy to see why it's essential for employers to use data to help them make the right decision.
Generally, psychometric tests may be included as part of an application process. As most tests take place online, it's easy for businesses to factor them in at the start of their recruitment journeys. This means that they can quickly filter through their pool of candidates, effectively identifying the more robust prospects.
However, in some circumstances, a psychometric test may be held as part of your interview.
These days, psychometric tests are used for candidates of all levels across various sectors. Therefore, if you are heading out into your first foray into the world of work, you may improve your employability by brushing up your knowledge on what psychometric tests are and how you can prepare for them.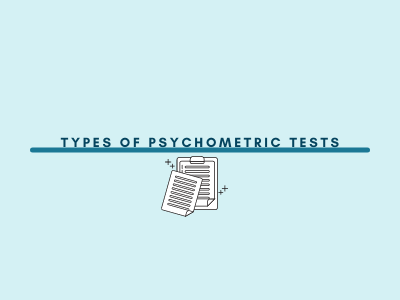 What Are the Different Types of Psychometric Tests?
Psychometric tests are a broad name for a wide variety of assessments. Under the spectrum of psychometric testing, you can break this down into three distinct areas:
Aptitude tests
Technical capabilities
Behavioural analysis or personality tests
Some employers make focus on particular areas that are most important to them. Others may choose to have a combination of them all.
There is no right or wrong way of conducting psychometric testing. And there's no right or wrong way of completing psychometric tests.
If you are actively looking for work, then the prospect of psychometric testing shouldn't be something you are worried about or apprehensive of. These tests are merely a way for employers to ensure that you are the right person for the job.
You may wish to remember that recruitment is a two-way street. It's not just about an employer making sure that you are the right person for them. It's also about making sure they are the right employer for you.
In some circumstances, an employer may use a psychometric test to understand how to help you work to your best.
Suppose your potential bosses can understand your strengths, motivational drivers, ambitions and even your leadership potential from the outset. In that case, they can ensure that the resulting job is designed specifically for you.
So, what can you expect from the different types of psychometric tests?
➡ Aptitude Tests
These test your ability in a specific type of transferrable skill. Typically, aptitude tests will be multiple-choice questions. You will likely have a set time frame to complete the assessment.
You may be asked to participate in logical reasoning tests, which assess how you approach logical thinking and confirm how you reach conclusions based on information presented to you.
It could be verbal reasoning (often looking to confirm your aptitude towards grammar and communication).
Numerical reasoning tests may explore how well you can use maths and interpret data through charts or spreadsheets.
You may be asked to participate in inductive or abstract reasoning to identify if you can spot patterns and trends.
Or you may be assessed with situational judgement tests, where you are presented with hypothetical situations and asked questions to see how you would react.
➡ Technical or Skills Tests
Employers use these if they need you to be proficient in specific technical areas relevant to the job role.
For example, an employer can use these tests to assess your mechanical skills or identify how long it could take you to learn new skills.
These tests will be highly specialised. For example, a PR department may ask you to write a press release, or a web developer may ask you to design a basic web page.
These tests should complement your initial application. They should confirm that you have the skills stated on your CV and in your cover letter.
➡ Behavioural Analysis and Personality Tests
Choosing a new employee isn't just about finding someone with the right qualifications and technical capabilities. It's about finding that person who can fit in seamlessly with the team, has the motivation to work hard and demonstrates potential growth.
A personality test or behavioural assessment will allow employers to understand who you are as a person.
They can use these tests to see how you react to different situations, what motivates you, how you approach tasks, whether you work well as part of a team and how you manage your decision-making.
In addition, by understanding your personality, the employer can identify if you match their corporate values and would be an asset to the company. Some employers may also use personality tests to assess your potential.
In addition, there are many leadership tests (such as Korn Ferry Leadership Potential Assessments) that they may use to see if you are a potential leader. Employers can use these tests to decide if you are the ideal candidate for right now or have the possible skills they can nurture and invest in to become a future leader.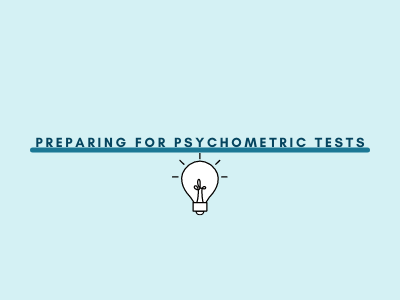 How Can You Prepare for a Psychometric Test?
Psychometric tests may sound daunting, but there's no right or wrong way to complete them. The employer wants to know who you really are, not who you think they want you to be.
However, as much as we all like to think that we would instantly nail a psychometric test, there are a few ways that you can prepare in advance.
Improving your score on a personality test could improve your overall employability.
➡ Do Your Research
Don't be afraid to ask the name of the test and confirm who will be the test provider.
Hiring managers will likely share this information with you as part of your welcome pack.
Use this information to your advantage. Take the time to research these companies to see their question style and how they generate their scores. You may find reviews from previous participants detailing the assessment processes.
➡ Take Practice Papers
Many test providers have sample tests or free practice papers online. If you know what to expect from the assessment, you will likely achieve a better score.
Sites such as WikiJob and JobTestPrep have comprehensive practice sections available that will help you understand what the tests will be about. We also have some further resources freely available within our Engage resources.
➡ Identify Your Strengths and Weaknesses
Use any preparation time to assess your strengths and weaknesses. For example, if you know that you are being quizzed on numerical reasoning, make sure you know basic arithmetic or standard formulas.
Use your pre-assessment time wisely. Your practice papers will help you identify which areas you need to focus on.
If you're using timed practice tests, are you managing to complete the entire assessment? Could you use practice to improve your timings and therefore generate a better score?
Think carefully about how you are interpreting the question. Some people struggle with some aptitude tests (particularly logical reasoning) because they have too much knowledge. If they are presented with a passage of information, the questions will relate solely to that passage – not anything else you may already know. Therefore, you need to be crystal clear on what you are being asked to do.
➡ Maximise Your Timing
During the test itself, make sure that you manage your timings carefully. If you get stuck on a question, don't hesitate to move on to the next one. However, be careful. In some circumstances, you may not be able to go back to a previously answered question and amend your answer.
➡ Check Core Competencies
Our final tip is to ensure that you are fully aware of the job role and what key competencies are required.
Psychometric testing isn't done for the sake of it. Instead, it's a carefully considered part of an entire recruitment campaign. Hiring managers will make sure that all questions and tests are explicitly related to the job role.
By taking the time to delve into the job role and understanding what competencies are required, you'll be more aware of what the employer is looking for.
This knowledge will help you in preparation because you'll be able to focus your practice accordingly. It will also give you an insight into what questions may come up.
For example, marketing and PR job roles are all about excellent communication. So, you could expect to be asked questions about vocabulary, choice of language, synonyms, spelling or even comprehension.
Be honest in your answers – it's for your benefit as well as the employers
Conclusion
As we mentioned earlier, psychometric tests are as much for your benefit as they are the employers.
You want to work in a job role that suits your skills and your personality. You want to feel happy and confident that you are working with like-minded people and in a position that satisfies you professionally. This is why it's always important to be honest in your answers.
If you spend the majority of your psychometric test worrying about what the employer wants to hear, not only will this signify that you are not genuine, but it could lead to a wrong match.
If you have answered the questions honestly and in line with your true feelings, then passing a psychometric test should provide you with confidence that this is the right job for you.
***
Big thanks to Amy Dawson, a freelance copywriter at WikiJob specialising in content creation and PR strategies, for writing this blog! 
With a background in recruitment, Amy has spent many years writing about how to make the most of your job hunt, from finding out where to search for your dream job, to preparing for your interview and understanding what to expect from your employer. Amy's key strengths are thinking about who the audience is; understanding what motivates them to take action and ensuring that they feel compelled to keep reading, whatever the subject matter. Find out more about Amy on here.
Please be reminded that if you need careers support, your Careers Team is only an email / a message away!
E: careers@westminster.ac.uk| Website | Facebook | Twitter | Instagram |Careers Blog 
Passionate about Student Engagement, Data Management and content creation
Latest posts by Anna Dolidze (see all)