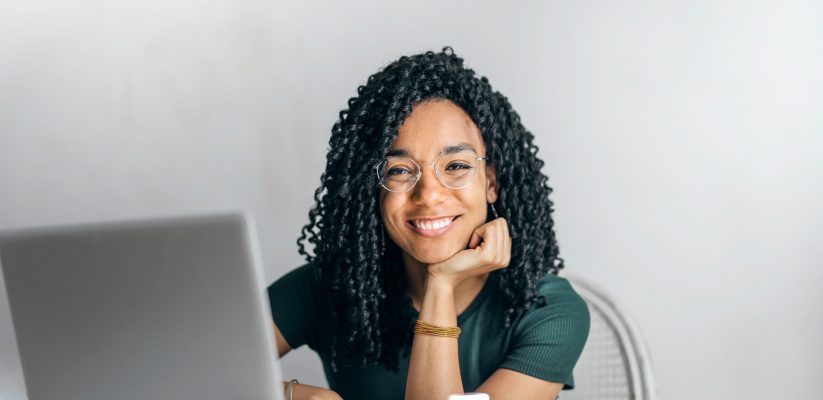 At Gradcracker, we have a lot of discussions with our employers about what makes a great candidate. And they all say that, when applying to opportunities, it is so important to stand out from the crowd and show recruiters that you are a unique applicant.
One way you can do this is by being an active member of a STEM society. Employers love to hear that you are part of a society that is related to your degree course or the role you are applying for. It shows that you have a genuine interest in that particular subject and have gone the extra mile to invest in what you're passionate about.
"We like to see students who have been part of a relevant STEM society apply to Laing O'Rourke as it shows a commitment to their subject outside of their academic work. It's also a great way for students to evidence some of the softer skills such as team working and communication." – Jaime Raggett, Attraction & Selection Co-ordinator at Laing O'Rourke
Employers will be looking for much more than professional qualifications and technical experience. They look for graduates who can communicate well with others; work effectively in a team; present their ideas and findings; solve complex problems; manage their time; make decisions and take on new responsibilities.
Being in a society usually involves exercising and developing these kinds of soft skills – whether it's through team meetings, competitions, social events etc. And by the time you finish university, you'll have a store of examples to draw upon in your applications.
How to reference your society membership in your application
You should mention that you are part of a society in your CV – specifically, the 'additional information' section – and in your Cover Letter. It's also a great thing to call upon during interviews. In these stages, the employer will be eager to get to know the real you, particularly where your interests lie and what drives you.
Usually, the employer will be looking for evidence of certain key competencies which you should be able to find in the requirements section of the job description. Before you apply, consider how being part of a society has allowed you to meet these requirements, and come up with specific examples of when you have demonstrated these skills in the past. This could be an event or activity you were involved in as a part of your society.
The key competencies required might differ between employers and between roles. I recommend saving the job to your shortlist on Gradcracker and making good use of the 'notes' section within each saved job. Here, you can create a checklist of any competencies specified and note down your examples. This will help you to tick every box during the recruitment process!
______________________________
Big thanks to Hannah Vernon, Media & Communications at Gradcracker, for writing this blog! We hope you find it useful and it inspires you to explore your options as a STEM student.
Please be reminded that if you need careers support, your Careers Team is only an email / a message away!
E: careers@westminster.ac.uk| Website | Facebook | Twitter | Instagram |Careers Blog 
Passionate about Student Engagement, Data Management and content creation
Latest posts by Anna Dolidze (see all)