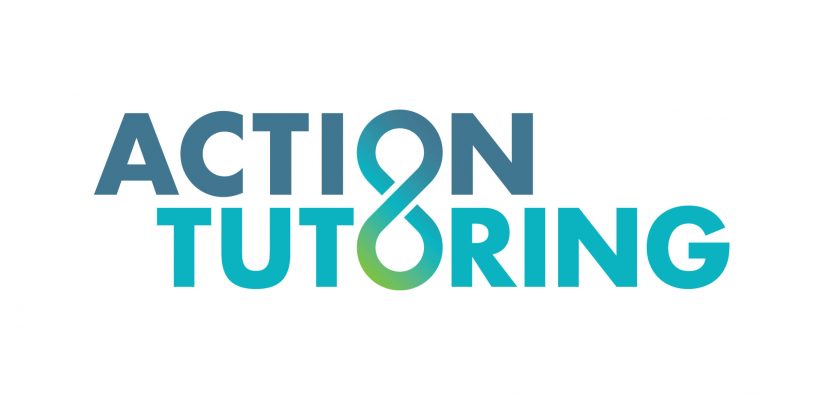 In this country, if you're from a poorer socio-economic background, you are less likely to achieve academically than your peers. Could you volunteer for just one hour per week to help us in our mission to close the attainment gap?
Action Tutoring is an education charity that supports disadvantaged young people to achieve meaningful qualifications on leaving primary and secondary school. We partner our brilliant volunteer tutors with school pupils to increase their subject knowledge, whilst building on confidence and study skills. Our brilliant volunteer tutors work with up to three pupils for an hour a week across the course of a school term. There is the flexibility to tutor maths or English, at primary or secondary level, in-school or online!
Why volunteer tutor?
Make a difference to young peoples' lives. Our volunteers directly support pupils to build their confidence, subject knowledge and study skills, to improve their chances of leaving school with the grades that enable social mobility. During the pandemic, disadvantaged pupils were less likely to have access to the resources they needed to study whilst home-learning, such as private tuition, a laptop or a quiet room to work in. Support is needed now more than ever to help make up for the education lost as a result of the school closures, and by volunteering for just one hour per week you can make a real difference!
Build on employability skills. It's an especially fantastic experience for anyone considering a teaching or education path in the future, as it provides the opportunity to work with young people at different ages as well as an insight to the national curriculum. However, through tutoring you can develop transferable skills that are useful in any career path, such as communicating with diverse audiences, leadership, resilience, planning and time management. We can also provide our volunteers with a reference for future employers after one term's worth of tutoring with us.
It's fun! Our tutors work with the same pupils each week and thus have the opportunity to develop a relationship with their group, and watch their confidence and personalities flourish. You'll meet like-minded volunteers, either in school as an in-person tutor, or virtually on post-session Zoom calls as an online tutor.
Here's what some of our tutors said about volunteering with us last year:
"Action Tutoring lets you pick the amount of hours and days you volunteer – so it's perfect for volunteering alongside your studies." student English tutor
"Volunteering with Action Tutoring provides an excellent opportunity to develop yourself as a person and build key skills that you need throughout life! Especially as a student – it's been fantastic to build some experience and make a difference." student maths tutor"
"Volunteering during a pandemic has benefited my mental health as it gives me something to look forward to, and also helps boost my confidence as it gives me a great sense of achievement." student English tutor
To apply, you need to be studying towards a degree and a B or above at A-Level in the subject (or a related subject) you want to tutor, or equivalent. For more information and the online application form, visit our website: https://actiontutoring.org.uk/get-involved/volunteer-tutor-action-tutoring-make-a-difference/.
If you'd like to get in touch with any questions, you can email hello@actiontutoring.org.uk.
______________________________
Big thanks to the team at Action Tutoring for writing this blog! If you are considering teaching, want to gain leadership skills and make a difference, then why not apply  to this wonderful opportunity.
Please be reminded that if you need careers support, your Careers Team is only an email / a message away!
E: careers@westminster.ac.uk| Website | Facebook | Twitter | Instagram |Careers Blog 
Passionate about Student Engagement, Data Management and content creation
Latest posts by Anna Dolidze (see all)