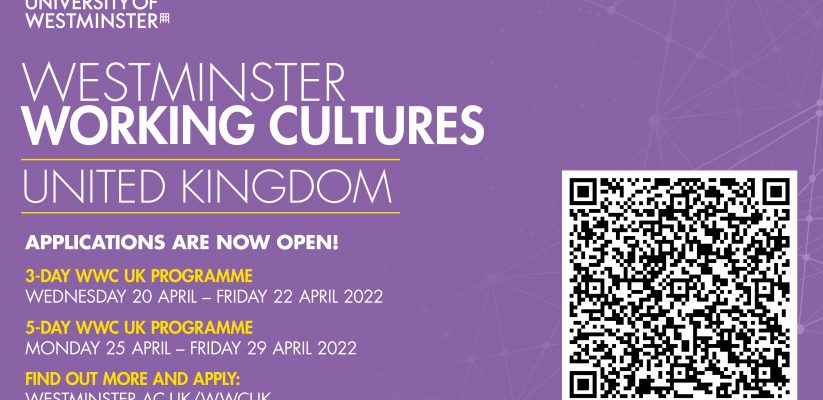 When you look at your upcoming year, what do you see? It might be deadlines, exams, or an internship role, but whatever it may be, here's why you should make Westminster Working Cultures (WWC) UK a part of your 2022. Find out more information here or head straight to the application form here!
With a blend of in-person trips, including to offices within London and day trips to UK cities, and virtual sessions, undergraduate students will get the unique chance to understand the professional opportunities in the UK available to you after graduation. On each programme, you'll talk to established Westminster alumni about how they got to where they are today, including sharing in their advice for succeeding in interviews, planning your career, and creating useful business connections.
So far, confirmed speakers for the virtual sessions include:
Nicolas Squadrani, Executive Director at J.P. Morgan (Finance BSc, 2003)
Kait Borsay, Broadcast Journalist and Presenter (Journalism MA, 2016)
A panel of colleagues from Riot Games (developers and publishers of League of Legends)
Remy Foucher, University Relationship Manager, Santander Universities UK
Joining a WWC UK programme gives you a fresh opportunity to broaden your perspective, meet senior professionals based in the UK and abroad to learn how to get confident, become skilled, and hired in a variety of sectors, companies, and roles. WWC UK is generously funded by the Quintin Hogg Trust, so this opportunity is free to access for you!
Get ahead of your competition by hearing from speakers on a variety of topics, such as building your confidence, improving your job application skills, developing leadership qualities and a global perspective, and more. On a WWC UK programme, you also will get the chance to meet other Westminster students through social activities and games.
Two programmes are running in April 2022, a 5-day blended programme and a 3-day virtual programme. You can apply from Wednesday 5 January to Sunday 30 January 2022, 23:59. Find out more information here or head straight to the application form here!
3-day WWC UK virtual programme
Wednesday 20 April – Friday 22 April 2022
Our three-day virtual programme is open to all undergraduate students and recent graduates from the Class of 2021. This programme is a flexible way to enhance your professional development by accessing all speaker sessions from our inspiring alumni and partners online, allowing you to focus on developing your virtual skills ahead of joining a remote working culture!
5-day WWC UK blended programme
Monday 25 April – Friday 29 April 2022
Our five-day programme is blended, offering undergraduate students the chance to hear from speakers in their working environment, visiting offices in London and a major UK city, alongside virtual sessions from incredible international alumni speakers.
Can't wait to see you on a programme! If you have any questions, please email workingcultures@westminster.ac.uk
Passionate about Student Engagement, Data Management and content creation
Latest posts by Anna Dolidze (see all)