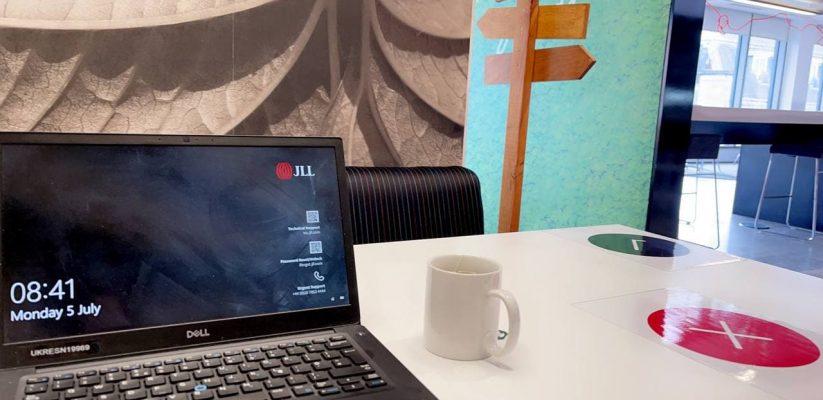 When I decided to join the Career Mentoring Programme at the University of Westminster I must admit that I did not know what to expect. My other mentoring sessions were informal and only related to my previous work. They were all enjoyable, however, with the Career Mentoring Programme, I wanted more guidance on how to enter a new role in a new business area. The preparation provided by the Mentoring team was extremely helpful and after all my sessions with my mentor, I left feeling that I had achieved my goal. It has been a few months since my last session and these are the 5 lessons I took from my experience.
1.Be open to new ideas
This first one might sound a bit of a cliché, but it is one of the most important lessons I learned during my sessions and the reason is linked to the nature of the mentoring sessions. When you decide to look for a mentor, usually this means that there is something that you wish you could change or improve. For this to happen you need to be open and listen to different opinions, some of which you might not like or could be difficult for you to hear. However, they are important. Once you are open to see things from a different perspective, the change can start.
2. Be honest with yourself
This second one is directly linked with the first. It is not possible to have a mentoring session without a little (or a lot) of self-analysis. What do you want to work on? This is one of the questions that must be answered right at the beginning and it will set the path and direction of the meetings. It is not possible to simply say you want to improve your CV without taking the time to see what you actually want to build on and with what goal you are following. Being honest and open to new ideas will enrich the quality of the meetings and most likely lead to a satisfactory conclusion.
3. Do not be afraid to fail
This one is linked to the previous ones because if you are working to improve a skill, you might not be perfect on the first try and that is fine. The mentoring sessions are built to be a place where you can fail and learn from your mistakes. This does not mean that you do not need to work hard (which you do), but you can ask for feedback and work together to improve your skills.
4. Be prepared (or how to make your sessions meaningful)
The quality of your sessions is directly linked to the time you put in the preparation. This applies to your mentor as well. But focusing on the mentee side, you can and should bring topics to be discussed in the sessions. They enrich the conversation and show that you are interested. If you agreed on doing something for the next session, do it (and make sure to get the feedback afterwards. Do not fall into the mistake that your mentor should do all the heavy work. It is a partnership, so be prepared.
5. Enjoy
This one is not much of a lesson but a friendly reminder. The sessions are your chance to develop yourself and grow your skills. So, enjoy it. Do not be afraid to ask questions or bring up topics you find interesting, because, in the end, this is your moment.
If my experience inspired you to join the Mentoring Scheme and become a mentee make sure to apply via Engage before the deadline comes to an end at 23:59 on Sunday 13 February 2022.
If you require specific application advice, interview preparation, career advice or guidance on seeking opportunities such as internships, you can book a one-off conversation with an experienced mentor through the Ask-a-mentor service. This is a great opportunity for students who are unable to commit to the Career Mentoring Scheme but would find the support and advice from a mentor extremely useful.
Remember that you can use the Career Mentoring Scheme and Ask-a-mentor service up to three years after graduation.
Join the global community of Westminster students and graduates on the Future Ready Mentoring LinkedIn page and be the first to learn about new opportunities, evens and news.
***
Big thanks to Livia Maria Rufini Savoy, MA Human Resource Management, for writing this blog and sharing her experiences!
For any careers support, please reach out to us via the channels below.
E: careers@westminster.ac.uk| Website | Facebook | Twitter | Instagram |Careers Blog
Passionate about Student Engagement, Data Management and content creation
Latest posts by Anna Dolidze (see all)