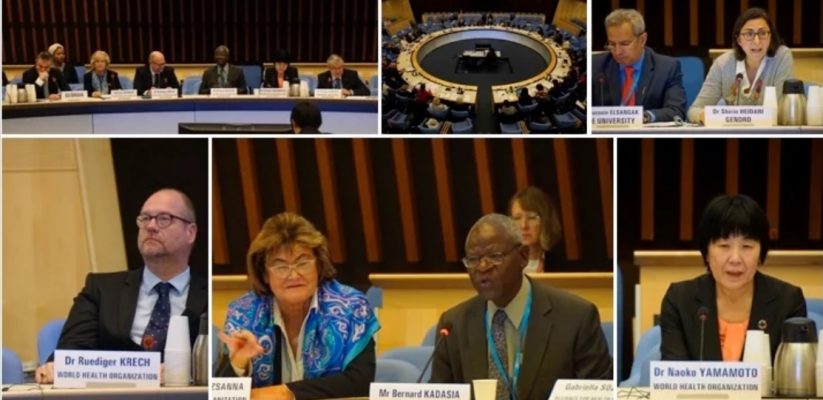 My internship with Gendro began in November 2021 during my first semester and was for a total of six weeks. I chose this organisation because I find its mission to be significantly influential in our contemporary world as well as relevant to my career goals in working towards equality roles of genders in all sectors and levels. Gendro is a not-for-profit, non-governmental organisation that works towards advancing equity through the integration of sex and gender dimensions in research across disciplines. Their mission plays a vital role in ensuring joint and coordinated action promoting equity between genders through public awareness and supporting research is prioritised.
Working alongside the President of Gendro, Dr Shirin Heidari, my role began by conducting a research project on gender courses that promote equity within institutions and society. My internship began during the continuing pandemic and therefore I worked virtually from London. At first, a rough and basic research on gender courses was required in order to figure out the sectors in which gender courses are mainly found in. Over time, a selection of courses was picked ranging from 40-50 courses and effective communication was maintained throughout my remote role by attending weekly meetings with Dr Heidari to ensure the project was meeting deadlines and if any further assistance was required. During my research, I would ensure Dr Heidari received my progressive work and each meeting included recommendations and action plans. I translated my research findings into a detailed report that included an introduction to the programmes, an executive summary of the results, a detailed analysis relating to each specific field, a theory of change response and a diagram to demonstrate the outcomes of programmes and their influence in the work environments. In the table presented and the analysis, the sectors were individually studied comparing the courses offered at local and global levels.
The internship enhanced my understanding of the field of knowledge creation relating to gender issues. Through the internship I was able to gain specific skills including writing reports, applying the theory of change often used in global institutions (such as NATO), and presenting research in an organised and structured format. I was able to further my understanding of the education courses available on gender issues and examine their impact on the societies we live in. The knowledge and resources that I gathered through my work with Gendro will certainly benefit my future coursework and studies at the University of Westminster. This internship experience developed my knowledge of gender-related issues and the various educational methods to bridge the gender gap in our societies.
***
Big thanks to Linda Halimi, BA International Relations and Development student, for writing this blog and sharing her experiences!
For any careers support, please reach out to us via the channels below.
E: careers@westminster.ac.uk| Website | Facebook | Twitter | Instagram |Careers Blog

Communications Assistant
at
Careers and Employability Services
L6 Business Management (Marketing) Student - Passionate about marketing and technology

Latest posts by Francesca Sissa (see all)