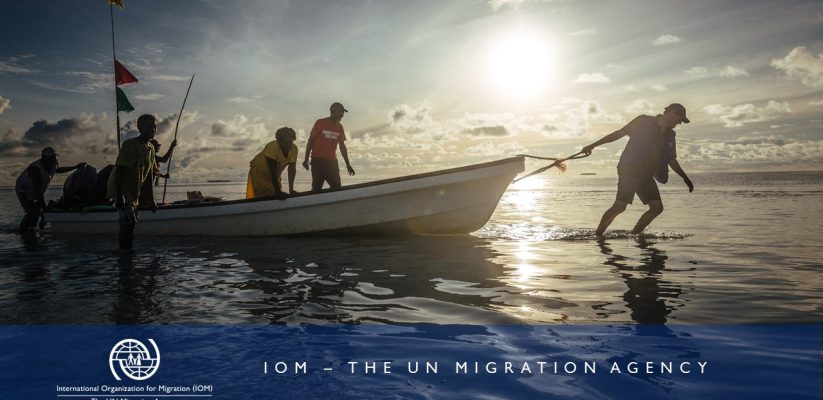 As with many politics or IR students, some of our biggest aspirations are to be able to contribute to the fields of our interest especially by working for influential international organisations such as the United Nations or its agencies, such as the International Organization for Migration (IOM). Also known as the UN Migration Agency, IOM focuses on tackling issues regarding global migration and its mission is based on a commitment to the principle that humane and orderly migration benefits migrants and society. They support migrants across the world and are the leading global actor in migration policy and practice.

For this reason, I was very excited to hear of the opportunity that the University presented to intern with IOM. The range of internships in four IOM country offices sounded exciting, especially as the University would also provide some financial support to the successful candidates. I felt very fortunate to have the opportunity to apply although at first, I was unsure of my chances of getting through the application process. Yet, I decided to use a tactic that has always worked for me: I have always approached challenges and opportunities, such as this application for internships with a UN agency, with the mentality of 'I have nothing to lose' and 'what is the worst that could happen if my application is unsuccessful?'. In this case, I would have had a lot to lose had I not applied for the internship posts: I am thrilled to learn that following an interview I have been selected as one of the interns at the IOM Headquarters in Geneva, Switzerland.
When I was in high school, I took part in multiple Model United Nations (MUN), which is where my initial interest in international organisations sparked and ever since aspired me to work for one of them. I have even competed and attended multiple international and domestic debate conferences, where I have been able to learn about debate protocols and about how such organisations work – also one of the reasons why I chose to study Politics and International Relations at the University of Westminster.
The IOM application process in my personal experience was quite friendly and straightforward. I initially applied to four of the ten offered internships to try and spread my choices and increase my chances of success. I carefully followed the application instructions provided by Dr Sahar Taghdisi Rad, who is leading the programme, and worked carefully on my cover letters and hoped for the best, while thinking that the worst thing that could happen would be that I would get rejected. I was aware that this is a very competitive field, especially since nowadays politics has become an increasingly popular topic amongst the current generation making opportunities to gain experience at international organisations have become more even more competitive. The application process was quite fast in contrast to how it would have been if I had applied directly through the UN's application system. I was interviewed less than a month after applying and the interview was conducted in a more informal manner for this position, where we discussed my interests and what I could contribute to the organization and its work – although I have heard from my peers that some of the IOM internship interviews have been formal and challenging. I am extremely grateful for the chance to even apply for such internships during my studies.  

I'm incredibly thrilled about this upcoming opportunity as I have never been to Switzerland and have always wanted to work in international organizations such as this one. Nevertheless, as any person, I am somewhat nervous about going to a new place where I have never been before and where I do not know anyone, a challenge I have once overcome when I first moved to England – something which ended up being one of the best decisions I ever made. Thus, I'm very excited about this opportunity where I'll be able to learn and put to work everything I have been studying over the past few years. Furthermore, I'm very excited about what this internship experience could bring in the future and what it has in store for me. 
***
Many thanks to Victoria Ramirez, L5 BA Politics and International Relations student, for writing this blog and sharing her experience!
For any careers support, please reach out to us via the channels below.
E: careers@westminster.ac.uk| Website | Facebook | Twitter | Instagram |Careers Blog

Communications Assistant
at
Careers and Employability Services
L6 Business Management (Marketing) Student - Passionate about marketing and technology

Latest posts by Francesca Sissa (see all)