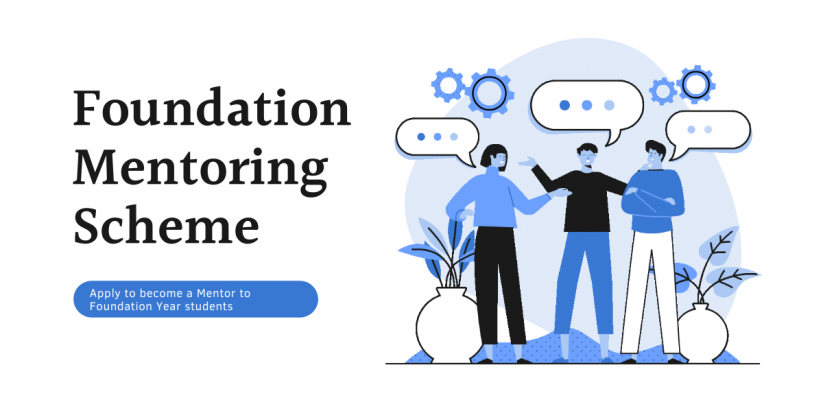 The Centre for Education and Teaching Innovation (CETI) is inviting you to become a mentor and join our mentoring scheme.
Many students find it easy to adjust to university life, but for others it's a challenge. To support new Foundation students, we have set up a mentoring scheme to run from September 2022. Some of you may already be involved, but for others this may be new.
We are looking for volunteers who are now foundation / 1st or 2nd year students and would like to become mentors for the new foundation students who will start in September.
Mentors are sympathetic listeners, keen to pass on their experience from studying and encourage new students. Mentors do not teach anything and no preparation is needed. They meet their mentees for up to one hour every four weeks. Mentors enjoy helping others, and they gain organisational, networking and communication skills, and also confidence, which are useful in any profession. There is also some training in preparation for the role.
To apply to become a mentor please fill in this short form. For more information check out our video (2 mins) on here (or below!) or email our Mentoring Scheme Coordinator Kiu Sum k.sum3@westminster.ac.uk
______________________________
Big thanks to Kiu Sum, Mentoring Scheme Coordinator, for sharing this wonderful opportunity! We hope many will make the best of it and inspire (other) foundation year students.
Please be reminded that if you need careers support, your Careers Team is only an email / a message away!
E: careers@westminster.ac.uk| Website | Facebook | Twitter | Instagram |Careers Blog
Passionate about Student Engagement, Data Management and content creation
Latest posts by Anna Dolidze (see all)