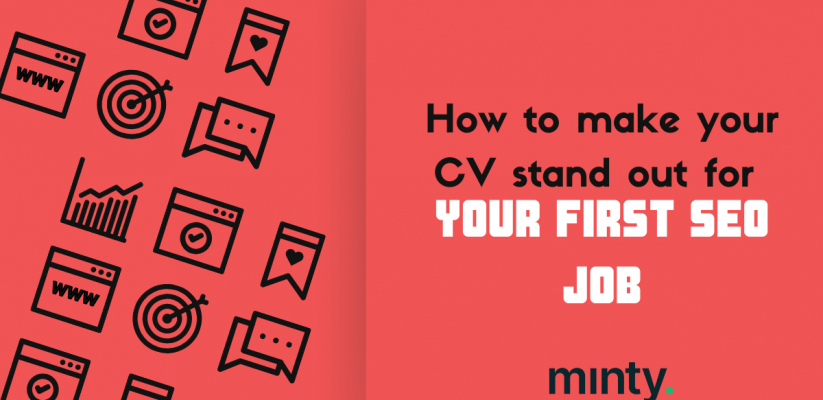 Finding your first job, especially fresh from university, can be a difficult and stressful process. It personally took me around 6 months to get my first "proper" job and the main reason I ended up getting that job is that I could demonstrate that I could be an asset to the digital marketing team (of a law firm) at the time is due to relevant digital marketing modules I studied at University.
The common stumbling block and question that all first-time job seekers tend to ask themselves is "How do I get on the job ladder if most of the job posts want experience! How do I get that experience".
SEO is a fast-growing industry as the majority of businesses now realise that they need a strong digital presence to remain competitive. That brings with it a digital skills gap, which makes a digital marketing professional very sought after.
First of all, What is SEO?
SEO stands for Search Engine Optimisation. In layman's terms, it is a process of working on a website to increase its visibility in the Google search results. The three fundamental areas of SEO include: Technical SEO, Content, and Link Building.
Check out this great resource on SEO which details everything from the fundamentals to the more advanced side of SEO.
So, how can you impress a potential employer if you want a job in SEO?
Start your own Website/Blog
Is there a better way to learn SEO than getting into the trenches and learning from hands-on experience? I would struggle to think otherwise.
WordPress is a great place to start. The array of SEO friendly plugins and the intuitive, easy to use nature of this content management system, make it one of the best platforms to use with your website.
Learn the basics with free online resources from SEO experts
While many people believe that the likes of Youtube and the internet, in general, can be toxic, and sure it can, it ultimately depends on what you are consuming online.
The amount of free online SEO resources is vast and ever-expanding via the likes of in-depth guides, youtube videos, webinars and podcasts just to name a few channels where educational SEO can be accessed.
Take advantage of Google's own courses
Fancy a free digital marketing certification from the Interactive Advertising Bureau Europe and The Open University? Google offers a Fundamentals of digital marketing course where you even get a certificate at the end which will be great to convince employers that you know your stuff!
Another useful course from Google is via their Google Analytics academy. Google Analytics is a key tool that you will be using for an SEO job to track the traffic stats of websites you work on as well as helping you formulate a strategy going forward.
Conferences; In Person or online
SEO conferences seem to becoming ever increasingly popular, especially during the pandemic as SEO conferences moved online. Arguably the most popular SEO conference is Brighton SEO, offering a wide range of talks across a number of SEO topics. You can access the talks online for free or alternatively see it in person at Brighton which is always a great day out.
Utilize free software trials
More often than not, you can grab a free trial for a range of SEO tools. My recommendation would be to try the SEO audit tool Sitebulb which comes with a 14-day free trial. Sitebulb is great for beginners as not only does it tell you what's wrong with a website it will provide you with a link to an article that details why it's an issue.
***
Big thanks to Ben Dracup for writing this blog! Ben is the SEO manager at Minty Digital, a digital marketing company primarily focusing on SEO, Digital PR and Google Ads.
Please be reminded that if you need careers support, your Careers Team is only an email / a message away!
E: careers@westminster.ac.uk| Website | Facebook | Twitter | Instagram |Careers Blog
Passionate about Student Engagement, Data Management and content creation
Latest posts by Anna Dolidze (see all)