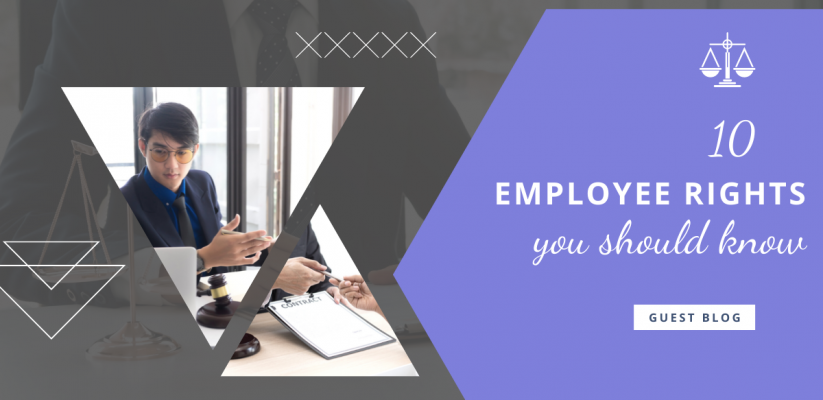 When you're starting out and on the job hunt, there will likely be a lot on your mind – from refining your portfolio and sharpening up your CV to prepping for job interviews. But what about once you've landed a job? While securing a new role is an exciting time, it's important to be clued up on your rights as an employee. From statutory sick pay to flexible working, here, Jasdeep Jandu, employment solicitor and executive director at Manak Solicitors shares 10 of the most important rights you should know about.
What are employee rights?
Everyone has rights in the workplace. Employee rights are the moral or legal entitlement an employee has to have or do something, as pertaining to work to ensure fair treatment. However, these rights vary depending on your employment status, for example whether you are a worker or an employee.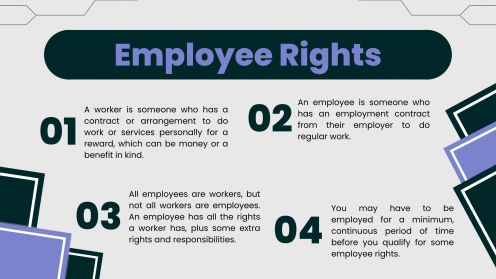 You must receive a payslip
A payslip should be given on the day you get paid, or before. It must show a detailed breakdown of the pay you're getting for the relevant time period, plus any deductions such as tax and National Insurance. Your employer can decide whether they provide payslips on paper or online.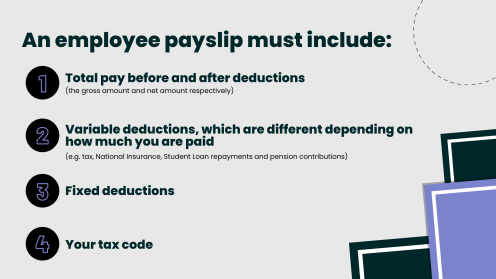 2. You must not be discriminated against
Discrimination occurs when someone is treated unfairly in the workplace because of characteristics protected under the Equality Act 2010.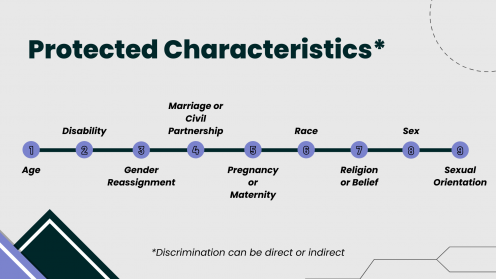 Direct discrimination takes place when the unfair treatment is because of the protected characteristic. For example, if a pregnant woman was absent due to morning sickness and an employer used this when taking disciplinary action against their attendance record, this would be direct discrimination.
Indirect discrimination takes place when rules that apply to a group of employees or applicants are reasonable in theory, but less fair to a specific protected characteristic in practice. For example, if all employees are required to work one Saturday a month, this would be indirect discrimination against employees of the Jewish faith because Saturday is a religious day for them.
If you think you are being discriminated against at work, you can:
Check if your employer is responsible
Identify the discrimination that applies to your case (there may be more than one situation)
You can then decide what action to take, and whether to seek legal advice.
3. Health and safety laws apply to your working environment
Under the Health and Safety at Work Act (1974), employers have a duty to provide a safe, healthy environment for their employees.
4. Statutory sick pay
Eligible employees can get Statutory Sick Pay (SSP) of £95.85 per week. You must:
Have done some work for your employer
Earn an average of at least £120 per week before tax
Been ill, self-isolating or shielding for at least four days in a row (including non-working days)
You can get SSP for up to 28 weeks. How many days you can get it depends on why you're off work.
If you're off sick for reasons unrelated to coronavirus, you can get SSP from the fourth day you're off sick. The three days before this are known as "waiting days" – you can only be paid for them if you've already received SSP within the last eight weeks, and that included a three-day waiting period.
5. Statutory maternity and paternity rights
Maternity leave and pay: Leave
Employees have the right to take Statutory Maternity Leave, which is 52 weeks.
The first 26 weeks is known as Ordinary Maternity Leave
The last 26 weeks is known as Additional Maternity Leave
You don't have to take all 52 weeks. However, you must take two weeks' leave after your baby is born, or four weeks if you're employed by a factory.
All your employee rights are protected while you're on maternity leave.
Paternity leave and pay: Leave
Employees have the right to take paternity leave if their partner has a baby, providing they give the correct notice. You must have been continuously employed by the same employer for at least 26 weeks up to any day in the 15th week before the baby is due (known as the qualifying week).
You can choose to take one or two weeks. They must be taken in one go and your leave must end within 56 days of the birth.
6. You are allowed to request flexible working
Employees who have worked continuously for the same employer for at least 26 weeks have the right to request flexible working (known as making a statutory application). You can make this application once per year.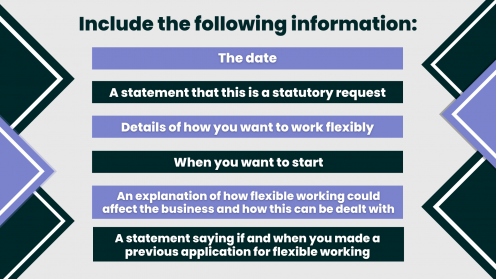 7. You are entitled to time off for annual leave
Employers must provide employees who work a five-day week at least 28 days of paid annual leave per year. This can include bank holidays.
8. Minimum notice periods
A minimum notice period is the length of time your employer must give you before your employment ends, or that you give an employer before you leave their service. Both of these should be detailed in your contract.
There are statutory minimum notice periods:
One week's notice must be given you you have worked between one month and two years
You are entitled to one week for every year worked, up to a maximum of 12 weeks, if you have worked between two and 12 years
9. Statutory redundancy pay
You have the right to receive statutory redundancy pay if you've been working for your employer for two or more years, with length of service capped at 20 years. You'll receive:
Half a week's pay for each full year you were under 22
One week's pay for each full year you were between the ages of 22 and 40
One-and-a-half week's pay for each full year you were aged 41 or more
You can calculate your redundancy pay on the government website.
10. Protection against unfair dismissal
Employers must give a lawful reason if they choose to terminate an employment contract. They must also give the agreed amount of notice in the contract (unless this is lower than the statutory minimum notice period), and follow a fair procedure throughout the process).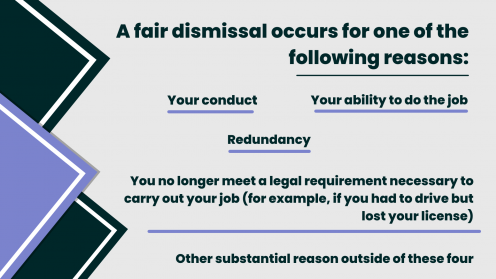 You must have been continuously employed by your employer for a minimum of two years in order to be legally protected against unfair dismissal. However, there are some instances of unfair dismissal where you're protected from your first day.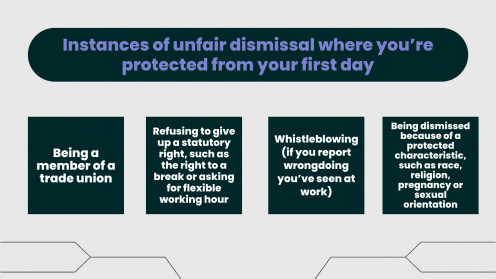 Make note of your rights as an employee and you will be able to identify when they are not being met. If you do need to seek legal advice, consider contacting an employment lawyer who will be able to advise you further.
To read this resource in full, head to Manak Solicitors here.
*****
Big thanks to Manak Solicitors for writing this article and to the Creative Lives in Progress team for sharing it with us! We hope you find it useful and it helps you protect yourself from unfair work practices.
Please be reminded that if you need careers support, your Careers Team is only an email / a message away!
E: careers@westminster.ac.uk| Website | Facebook | Twitter | Instagram |Careers Blog
Passionate about Student Engagement, Data Management and content creation
Latest posts by Anna Dolidze (see all)