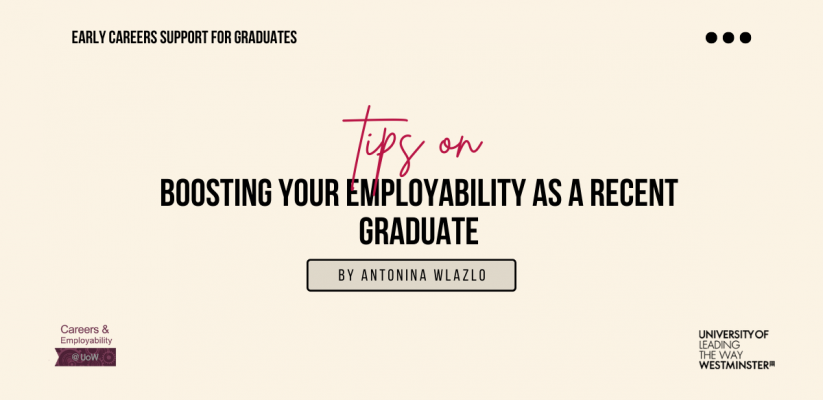 While work experience is important, it is not the only way you can improve your employability. Developing a new skill, attending events, taking part in a course or an internship online, volunteering, and brushing up on your interview skills are just some of the ways you can improve your chances of getting a job. The University of Westminster offers a variety of resources and services you can use to make yourself stand out from the crowd. There are also some incredible external resources that you can take advantage of as well.
University Support
External Resources
Bright Network Internship Experience: This is the no.1 virtual internship experience allowing you to hear from top employers who have renowned internship, placement, and graduate programmes, ask them your questions on how to secure a role, and to further improve your CV.
Internship Experience UK is taking place on 20th – 22nd June
Applications open from the 25th of May
In general, the University of Westminster offers a lot of resources to boost your employability both as a student and a recent graduate. Taking advantage of these can help you enhance your CV especially during the transition period into the work force. There are also some helpful external resources available so make sure to check those out as well.
***
Many thanks to Antonina Wlazlo, a final year Public Relations and Advertising student and one of our student helpers, for writing this wonderful blog! Antonina supports the Early Careers Support for Graduates project, so be sure to check out all of the resources available!
For any careers support, please reach out to us via the channels below.
E: careers@westminster.ac.uk| Website | Facebook | Twitter | Instagram |Careers Blog
Passionate about Student Engagement, Data Management and content creation
Latest posts by Anna Dolidze (see all)