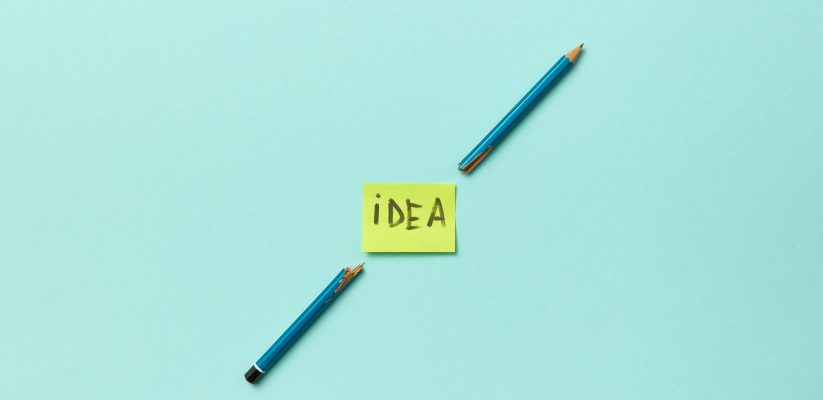 Many organisations are going to great lengths to provide additional online support to students and graduates during these challenging times. Here is a round-up of some of the resources which are provided by these organisations, and how they might benefit you. Want more? Visit Engage and EngagePlus.
Please note that we will be updating this blog on an ongoing basis with each new resource that comes through and you may benefit from as a student at the University of Westminster.
💡 UNIVERSITY RESOURCES 💡
Career Discovery Feed – all the careers resources you need in one place. Access articles and videos to support you with every step of your job hunt and after! 👇
https://engage-employability.westminster.ac.uk/student/svc/cms.html#/ 
Brush up on your English | free resources 👇
https://engage-employability.westminster.ac.uk/student/svc/cms.html#/content/article/c5cb7d06-38eb-4067-b949-7ecd7e1bda4c
Free work experience online 👇
https://www.theforage.com/landing/westminster/r2e362e2uWooNrm23/careers 
You can access the FREE work ready virtual experience which will help you develop your soft skills experience online.
Job hunting tips for international students 👇
http://engage-employability.westminster.ac.uk/leap/svc/cms.html?fragment=content/article/67bf2dca-4c0f-45ee-a1e0-3c5c18baf7b6
Useful websites for disabled students and graduates 👇
https://engage-employability.westminster.ac.uk/student/svc/cms.html#/content/article/43b57f77-ef93-4587-85aa-fa5021bd6c8c
Shortlist.Me – online interview simulation with top graduate recruiters 👇
https://go.shortlister.com/marketplace/westminster
Careers videos – videos on employability skills 👇
Get HigherEd – international careers resources 👇
https://highered.global/student/
GoinGlobal – resources for an international job hunt 👇
https://online.goinglobal.com/default.aspx?accid=20120725201207207111110vvvvvvvvvvvvvvvvvvvqierueizbnnsfdnnnnnnnnnnnnnmmmmmmmmmUW
Student Circus – jobs and advice for international students 👇
https://westminster.studentcircus.com/about-us
💡 EXTERNAL SUPPORT 💡
This an open collaboration between a number of organisations that provide support and services to students, and through this web site you can gain skills, knowledge and insights to help you navigate your career in uncertain times. Topics covered include tips on virtual assessment centres, and what to do instead of a Summer internship.
https://www.ratemyplacement.co.uk/
This organisation has published a series of blogs with advice and insights to reflect the COVID-19 crisis. They have also produced a free online course to enable you to upskill from home, and gain a certificate to show your achievement. https://www.ratemyplacement.co.uk/blog/work-ready-virtual-experience-free/
https://www.bbc.co.uk/bitesize/careers
Whether you're deciding what to study, taking your exams, planning a career, or just curious, we're here to explain the world of work, with advice from people who've found the right path for them.
https://myplusstudentsclub.com/
MyPlus Students' Club provides essential careers advice to the 15% of students with a disability or long-term health condition*. We work with top graduate employers and university services to help students realise their career potential.
https://www.brightnetwork.co.uk/
A free careers network that you can join up to, which is providing extra support during these times: https://www.brightnetwork.co.uk/about-us/covid-support/. Sign up if you wish to receive their regular emails keeping you in touch with news from employers and more.
https://www.brightnetwork.co.uk/academy/westminster-careers/
Bright Network Academy is organised into core courses designed to help you develop your knowledge and understanding of a range of different skills, sectors and companies. Completing a course in full boosts your career skills and unlocks a unique certificate you can add to your CV.
Forage (formerly Inside Sherpa) 👇
https://www.theforage.com/ is a source of virtual work experience programmes, which you can sign up to free of charge.
WorkFinder – find work with innovative, fast-growing companies 👇
https://www.prospects.ac.uk/careers-advice/getting-a-job/your-career-and-covid-19
Prospects is a very useful student and graduate careers web site, providing tips and resources.
The Pay Index – discover your earning potential 👇
https://thepayindex.com/gti-group-member
Practical Guide to Going Freelance 👇
https://www.directlineforbusiness.co.uk/public-liability-insurance/guide-to-going-freelance
Going to University in the UK: A Complete Guide for International Students 👇
https://www.sevenseasworldwide.com/complete-guide-for-international-students/#covid
Student Sessions podcasts 👇
https://thestudentsessions.buzzsprout.com/
The Student Sessions, hosted by Tonia Galati, a series of PODCASTs for students and graduates that addresses the issues that are important to you and tells it just how it is.
Make it, Don't Fake it – podcasts from students to students 👇
https://www.audible.co.uk/pd/Podcast/B08K5YC68R
https://www.gradlinkuk.com/news-events-europe
Welcome to GradLink Europe's news section, a continuously moving newsreel of the latest happenings in graduate jobs markets across South-East Asia, including which Europe employers/sectors are recruiting, and which occupations are experiencing the best salary increases.
Covering a wide range of topics to support the project (management) profession.
https://www.futurelearn.com/courses
Choose from hundreds of online courses from top universities and specialist organisations.
FT: Career Advice for Graduates 👇
https://www.ft.com/content/dc405090-c3fd-11e9-a8e9-296ca66511c9
Have you just finished university and need to figure out what you are going to do next?Here are some expert tips on how to land a job and succeed at work.
Free one-to-one mentoring for students and graduates.
https://www.stemwomen.co.uk/events
Free events for students who are studying, or recently graduated from, a STEM related course at university.
Handshake FREE Employability sessions 👇
https://app.joinhandshake.co.uk/events
Attend online sessions delivered by leading employers and hosted by Handshake UK – all you have to do is register with your university (ac.uk) email address.
Coca-Cola EP answer your questions about getting graduate jobs and opportunities during Covid19 👇
https://www.gradlinkuk.com/news-uk&news=coca-cola
Graduates First – videos 👇
https://www.youtube.com/watch?v=cv-kLAcSUPg
What are Emotional Intelligence Game Assessments (Gamified Assessments) such as Emotify or Emotions? Emotions game assessments are used by many employers: PwC, RBS, HSBC, Accenture, EY, Deloitte, KPMG, Coca Cola, Unilever and more to assess candidates in their recruitment process. Pymetrics and Arctic Shores games practice. Practise with these videos!
Internships and other work experiences – a FREE course👇
https://www.open.edu/openlearn/money-business/internships-and-other-work-experiences/content-section-overview?active-tab=description-tab
If you want to learn more about internships and the other work experience options available, and explore how you can obtain and maximise the right opportunities to support your chosen career, then this free course Internships and other work experiences will help you.
Jooble – a job aggregator, operating in 71 countries worldwide.👇
Jooble simplifies the job searching process for candidates by displaying thousands of active job ads on Jooble aggregated from different job boards, recruitment companies through XML feeds. Our primary goal is to help people get the best jobs in the world
LinkedIn photo generator 👇
Passionate about Student Engagement, Data Management and content creation
Latest posts by Anna Dolidze (see all)