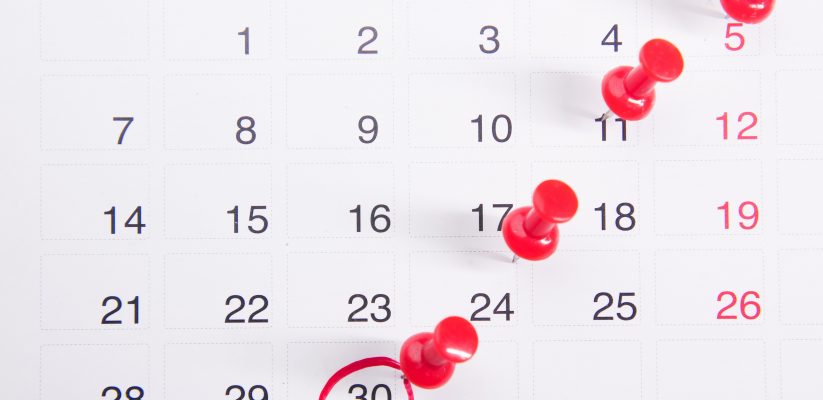 Whether you are a second-year student looking for a summer internship or a student looking for a summer internship or a recent graduate seeking the next step in your career, looking for a job comes with all sorts of challenges. With the job market continuing to be competitive and the multitude of sites and apps to search on, your job search can start getting hectic as you strive to keep up. Here, we share three tips to make the process of landing that top job easier!
Keep note of deadline dates

It's easy to get caught up in your job search and forget about approaching deadlines, but you don't want to miss out on that all important role. So, it's useful to make a list of vacancy closing dates so you can stay on track with your applications. You can do this with a physical planner, a spreadsheet or even the notes app on your phone. It doesn't have to be fancy or complex; just note the name of the role, the company, and the deadline date – easy! You may also find it helpful to add the link to the role (if you're making your notes digitally), and to note whether you need to send a CV and cover letter, an application form, or any additional information to support your application.
Sign up for job alerts

Having multiple email subscriptions in your mailbox can be annoying, but it is worth signing up to job alerts across a few sites. This will help you avoid mindless scrolling and encourages you to be more specific about what you want. You may want to sign up to a more general job site like Indeed, Reed or the Guardian, but also check for sites tailored to your industry or the type of place you want to work, e.g. CharityJobs list all types of jobs within the charity sector – from Finance Manager to support worker – whereas Cision is specifically for people seeking roles in PR and Journalism. To avoid cluttering your inbox and getting job search fatigue, make sure to set your alerts to once a week rather than daily.
You should, of course, also sign up for job alerts on our very own Engage platform – where you can use the filter options to find the roles that are of interest to you. To avoid cluttering your inbox and getting job search fatigue, make sure to set your alerts to once a week rather than daily.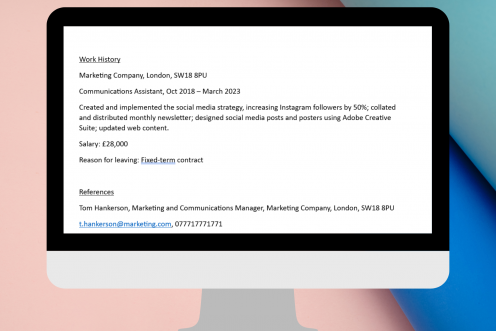 Keep important details close by

Anyone who has ever filled in a job application form knows how time consuming it is to input details of your previous jobs and experiences. One way to make the process smoother is to have a document that lists all your work experience (paid jobs, voluntary roles, internships, etc) and educational details that you can copy and paste from. Just like on an application form, this should include:
Job title and summary of role and achievements (if it was voluntary make that clear)
Company name and address, and the dates you worked there
Details of your main reference from the company (it's not necessary to note this for all job but at least the last three): name, email, phone number, their job role
Your reason for leaving
Salary/wage
For education: name of institution, subjects studied and grades
Make sure to update the document whenever you start a new job so that you're ready to go when you want to move on to a new role.
Keep a note of your job must do's and don'ts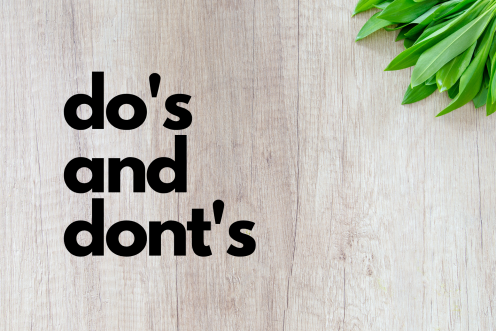 Sometimes, you look at a role and think because of the title, it should be of interest. You mark the deadline, start filling out the application form early and then get to the cover letter…and realise you don't actually want the job. Don't get caught up in job titles; take the time to read through the job advert and specification and see if it something you really want. It's all too easy to keep a bank of jobs you'd like to apply to but to ensure you are sending high quality applications, make a list of what you do and don't want in a job that you can refer to. This will also allow you to keep your list of desired roles manageable, meaning you won't have to rush through them.
While these tips aim to give you a helping hand to make managing your job applications easier, you can find more advice by attending one of our events or by making an appointment with a Careers Consultant. Visit Engage to explore all we have to offer.
*Written by T'kisha George, Information & Communications Assistant
Passionate about Student Engagement, Data Management and content creation
Latest posts by Anna Dolidze (see all)