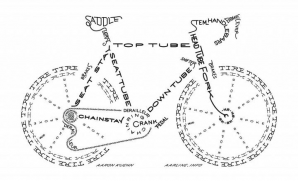 Your chance to get that bike out of the shed and back on the road is coming up again this Thursday, with Dr Bike at our Marylebone campus from 10-2pm.
This is an opportunity for you to have your bike checked over, and most adjustments made on the spot, for free.
You can find Dr Bike outside our Marylebone Campus, between 10-2pm on Thursday 13th February 2014, and the cycle maintenance skillshare outside Cavendish Campus from 1-2pm on the same day.