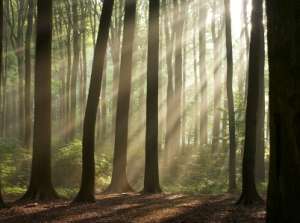 You may not know it, but behind most of these posts, Westminster's CSR and Sustainability Programmes Coordinator, May sits, typing away. After three and a half years at University of Westminster it feels like a big deal to be leaving, so here are a couple of parting thoughts as this is the last blog that I'll be sending out before I leave.
I just wanted to say well done to each of you who have contributed, in however small a way, to helping Westminster to be more sustainable, and by doing so have made a difference to what kind of future we are passing on to generations after ours.
It's easy to forget sometimes that collectively our actions add up to something far greater than each individual contribution, and it can take time for our efforts to reap rewards – It's not necessarily the individual actions we're taking which matter, but the journey we are making while we take them.
Keep up the great work, and make sure you leave time to laugh, hug, dance and play outdoors – these will be the things which keep us connected, caring and compassionate, and for future generations that's what will matter!
In case you're interested
I'm heading off to do a course on staying inspired and effective while through long term campaigning. In the meantime I'm continuing to campaign against extreme energy extraction, particularly fracking, and I'd be really chuffed if all of you took time to understand a bit about why it's so important we stop it from going ahead. Alongside this I'm still involved with Grow Heathrow, the inspiring community garden in the path of the proposed third runway at Heathrow, and continuing work as a facilitator helping people to get more connected with nature.
If you'd like to say goodbye in person, come along to the Yorkshire Grey on Thursday 27th March from 5pm, we may head elsewhere for food at about 7pm.