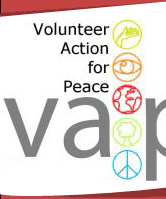 Have you made plans for the Summer?
How about building hiking trails in France, running environmental workshops for kids in Spain, clearing beaches in sunny Italy or counting birds and giving eco-tours on a peaceful island in Germany?
If these sound like projects that would appeal to you, look no further to find out about Volunteer Action for Peace (VAP).
VAP are hosting an event next week for you to find out more about how to get involved. Come along to the Pavilion, Cavendish Campus, 115 New Cavendish Street, at 7pm on 19 March 2014.
VAP is a charity that coordinates volunteer exchanges for environmental and social projects all over the world – and at next to no cost, unlike the big commercial "voluntourism" companies. At this event, you will hear from former and existing volunteers and discover how you can apply for a project this year. We will also be discussing how to combine long-term sustainability commitments with one-off, focused projects.
Find out more online at vap.org.uk .
Join VAP for their event at 7pm on 19 March 2014 in the Pavilion, Cavendish Campus, 115 New Cavendish Street