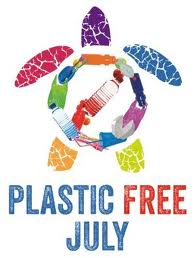 Schools, businesses and individuals across 50 countries worldwide are taking part in plastic free July. 
Take part and pledge to refuse single-use plastic for a day, a week or an entire month. Help raise awareness and reduce the amount of plastic swamping our landfills, oceans and seas.
Are you ready for the challenge?

Check out Hawntmedia's plastic detox guide to kick-start your challenge and visit Plastic Free July to get involved.