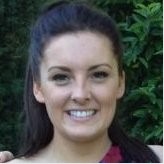 Nikki Weaden is a familiar face to us in the Career Development Centre. Working as a student helper in 2015 to organise the Westminster Distinctiveness Awards, and now assisting our Career Consultant Stephen Cole with running the Legal Skills Academy. Here I had a chance to interview her and find out what she has been up to.
Nikki, tell us a little about yourself…
'I am a psychology student in my final year of a 4 year course. Prior to starting my degree in 2013 I took some time out to travel in Asia, and Australia. I also worked in an office job in a fraud company doing office work. '
I see, so why psychology?
'During my time I have volunteered with different charities, and these experiences have helped shape my career path actually. I volunteered as an ex-offenders mentor for a really long time. What I actually did was a lot of form filling, signposting to advice lines and so on. I had just wanted to work with people really. From this experience I knew I did not want to go into Forensics Psychology, so that was a clear no.'
What next?
'I then volunteered in my second year at uni as a Befriender to work with mums with depression. In total I visited three ladies at their homes and helped them with a lot of goal setting. I really enjoyed this and built up good relationships with the clients but found I was too emotionally attached to these people. I thoughts 'A good psychologist wouldn't show that.' So I started looking at occupational psychology and applied to do my placement year with Morgan Stanley.'
Yes, you did very well to secure a HR placement with Morgan Stanley! You were invited to share about your experience at this year's Distinctiveness Award. So, did you like HR?
'Well, doing the HR placement year was a useful experience for me. I found that I liked the business environment and structure, but the actual role was not very stimulating. So I started thinking, 'what can I do that is related to business and psychology, but is not emotionally draining?' That's when I came across coaching. I'm now looking to do a Masters in Positive Psychology and Coaching after I graduate next year.'
That's great! Do you have any advice for your fellow students? Perhaps those who are a bit unsure about what to do next?
"I would say, better to have tried it and not like it than not try at all. You can read about something as much as you like, but nothing is the same as actually going out and trying. The last thing you want is to get on a 2-3 year grad scheme and then find out you don't like it. So… Just go for it!'
Very motivating words from Nikki. Her experiences highlight just how important it is to have a realistic understanding of the field you would like to go into, and if possible, try it out. There are different ways we can help you do this, such as matching you with a mentor, assisting you to undertake work placements, promote employer insight days, help you to find the right volunteering opportunity, and much more! Get in touch with us to see how we can help you try it out too!
Latest posts by Cherry Yip (see all)