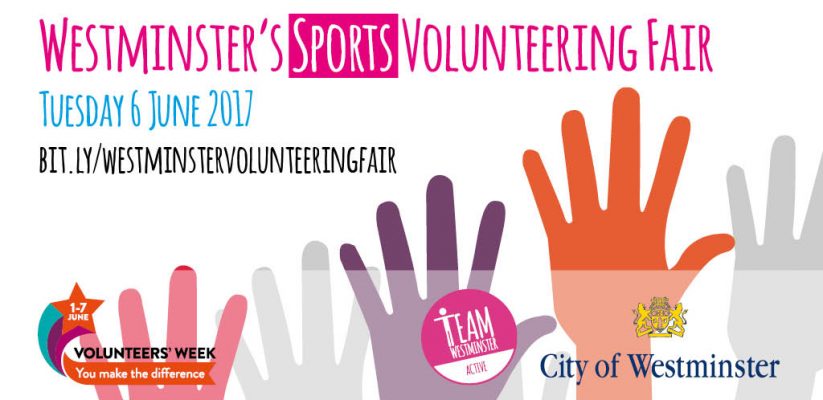 Groundwork London are promoting Team Westminster's Volunteer Fair, which will be taking place on 6th June from 4-7pm, and they need some volunteers to help them make the event happen.
We will be celebrating Volunteers' Week with local organisations, partners and volunteers on Tuesday 6th June 2017, and it's the perfect opportunity to meet local organisations from the ActiveWestminster Network (Health, Wellbeing and Physical Activity), who need volunteers just like you.
For more information about the event cotact Alvaro Mozun using the details below:
0300 365 9910 / active@teamwestminster.org.uk
If you are interested in other events and volunteering opportunities, have a look at our one-off volunteering opportunities calendar. For any other opportunities, check Engage for brand new volunteering opportunities.
If you need any further help please contact us on volunteering@westminster.ac.uk.