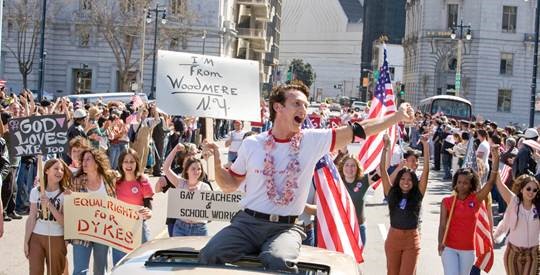 A panel discussion and screening of MILK – Panel members include Stuart Milk (Harvey Milk Foundation), Ninette Murk (Designers Against AIDS) and musician Shura
Where?
Regent Street Cinema
309 Regent Street London W1B 2UW
When?
Wednesday 5th July
6.30pm – 10.30pm
To kick start Pride in the UK, Levi's® will be hosting a panel discussion and film screening of MILK at the Regent Street cinema in Central London.
Premiered in 2008, MILK is as American biographical film based on the life of politician and gay rights activist Harvey Milk. As one of the companies beneficiaries, Harvey's nephew and cofounder of the Harvey Milk Foundation Stuart Milk will talk alongside a line-up of leaders and celebrities to discuss topics around this year's pride collection inspiration: FIGHTING STIGMA.
Food and drinks will be provided. Limited seats available from https://www.regentstreetcinema.com/programme/milk/
Latest posts by Ali Press (see all)