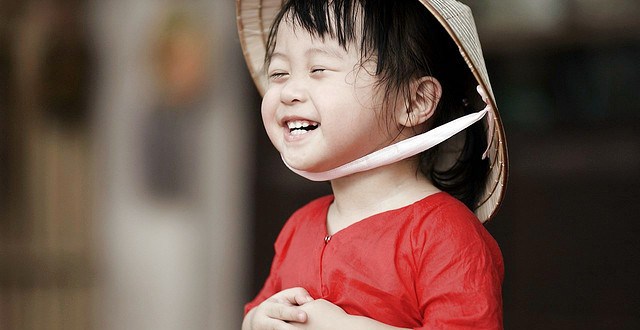 As someone who was born in Asia and had an Asian upbringing, my view of Vietnam is largely influenced by who I am and what I have always known from this. In terms of culture and values, I have a perception of Vietnamese and Filipino culture being highly similar yet different in what foods they have, lifestyles, people, their values and outlook regarding respectability, hospitality and friendship. In terms of food I assume their staple to be, like many Asian countries, rice; in terms of their lifestyle, I assume it to be one of simplicity, modesty and hard work, similar to that of my home country. Lastly, in terms of the people, I assume that like Filipinos, Vietnamese people are friendly, humble, welcoming and greatly hospitable not just to tourists but in general.
Regardless of such assumed similarities between my home country and Vietnam, one thing I acknowledge that I am lacking in is my knowledge of Vietnamese history. Simply by general knowledge, I know of the Vietnam War yet I do not know what the causes of it were or the consequences of it which we still witness today. Thus, this is something which I hope will be rectified in this trip. As a Politics student, I am aware that the country is one of only a handful in the world which officially espouses communism and I would like to further explore how their political system influences the daily lives of locals and how Vietnam's past as a colonized state influences its current state of affairs. Furthermore, as a Politics student who has a keen interest in gender, it is only natural for me to be curious about the country from a 'gendered' lens. I assume that gender inequality in Vietnam is not as progressive as Western states but I guess this to be due to the influence of Asian values and society which are highly different to the West. I am also curious as to how Vietnam's past alliances influence policies which can also be gender based such as laws and outlook regarding marriage, normative gender roles, and the family structure.
Additionally, as Vietnam is also situated in South East Asia, one of the first aspects I confidently assume of the country is what the weather will be like. As we are arriving in June, I am expecting the weather to be hot, humid, rainy and dense, especially in Hanoi as it is an urban city.  I also assume Hanoi to be similar to Manila in both the infrastructure (or lack thereof), the business of the city, scores of people and the rush of their daily lives all intertwining and contributing to the authentic bustle and atmosphere Hanoi provides. What I also perceive in the lack of infrastructure, however, I am sure is undermined by surprises in the city such as its burgeoning financial district and thus more modern buildings and skyscrapers amounting to what I envision to be a Hanoi's own version of a 'concrete jungle'. Despite this, I am also aware that due to its geographical location and climate, outside these large, urban Vietnamese cities are areas of the country which have large forestation, beautiful beaches, mountain ranges, and bays. Once again, these assumptions are purely based off what I know of the contrasts in my own home country. Further, I also believe that despite its communist status, the entertainment in Vietnam is unrestricted by politics with Hanoi especially containing bars, karaoke and nightclubs similar to London (but I am hoping a whole lot cheaper). I can't wait to see what assumptions I will get right or wrong and I'm so excited to be spending 10 action packed days in Hanoi with the Democratic Education Network!
Image credits: Easy visa (2017)
Elerie is a passionate Politics and International Relations graduate with a special interest in gender related research and news. Previous work and volunteer experience ranges from research intern for the think tank Race on the Agenda (ROTA), to working in a gym to volunteering with the Democratic Education Network (DEN).

In her spare time, she continues her search for the best burger and fried chicken in London, occasionally goes to the gym and is highly amused by political memes.
Latest posts by Elerie Taylan (see all)