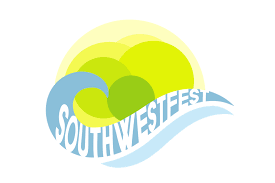 In the last twelve years, SouthWestFest has been enjoyed by an estimated 100,000 people in the Westminster area. Each year we produce around 30 events including South Westminster's largest outdoor park events at St.George's Square for which we expect to attract over 10,000 people on the weekend of 1st July 2017.
SouthWestFest is a volunteer led charity, we produce creative, fun participatory events for the community. We're looking for volunteers who will join us to help us create this year's fantastic jam-packed event!
If you're looking to get more experience in Arts, Events and Community projects or just want to contribute and benefit your local community then volunteering with SouthWestFest is a fantastic opportunity for you to get involved and make a difference! We welcome you to come along and help in a range of ways for a few hours to a whole day. Get in touch we want to hear from you!
Help us promote the festival by putting up posters in the local area, flyering local shops, distributing event programmes at local tube stations weekday evenings and at our stall on Tachbrook Market on Saturdays throughout June.
Event assistants – Pimlico Proms 30th June (12-5pm) and Festival Gala Day 1st July (9.30-6pm). Support setting up/take down of events, decorating venues and help with required equipment for visitors and performers. Free entry to Pimlico Proms
Event Stewards – helping steward at the Pimlico Proms music evening on the 30th of June between (17.00 pm – 22.00pm) Festival Gala Day open public event with performances, stalls and parade 1st July  (9.30am – 18.00pm)
Event stage assistants – helping with the technical setup and management of our stages at both the Pimlico Proms on the 30th of June and Festival Gala day 1st July
Contact volunteer@southwestfest.org.uk  Twitter : @swfest and Facebook
With over 35 new vacancies every week, always check Engage for brand new volunteering opportunities.
If you need any further help please contact us on volunteering@westminster.ac.uk